Spring Investiture Ceremony Honors Group of the Medical School's Most Accomplished Faculty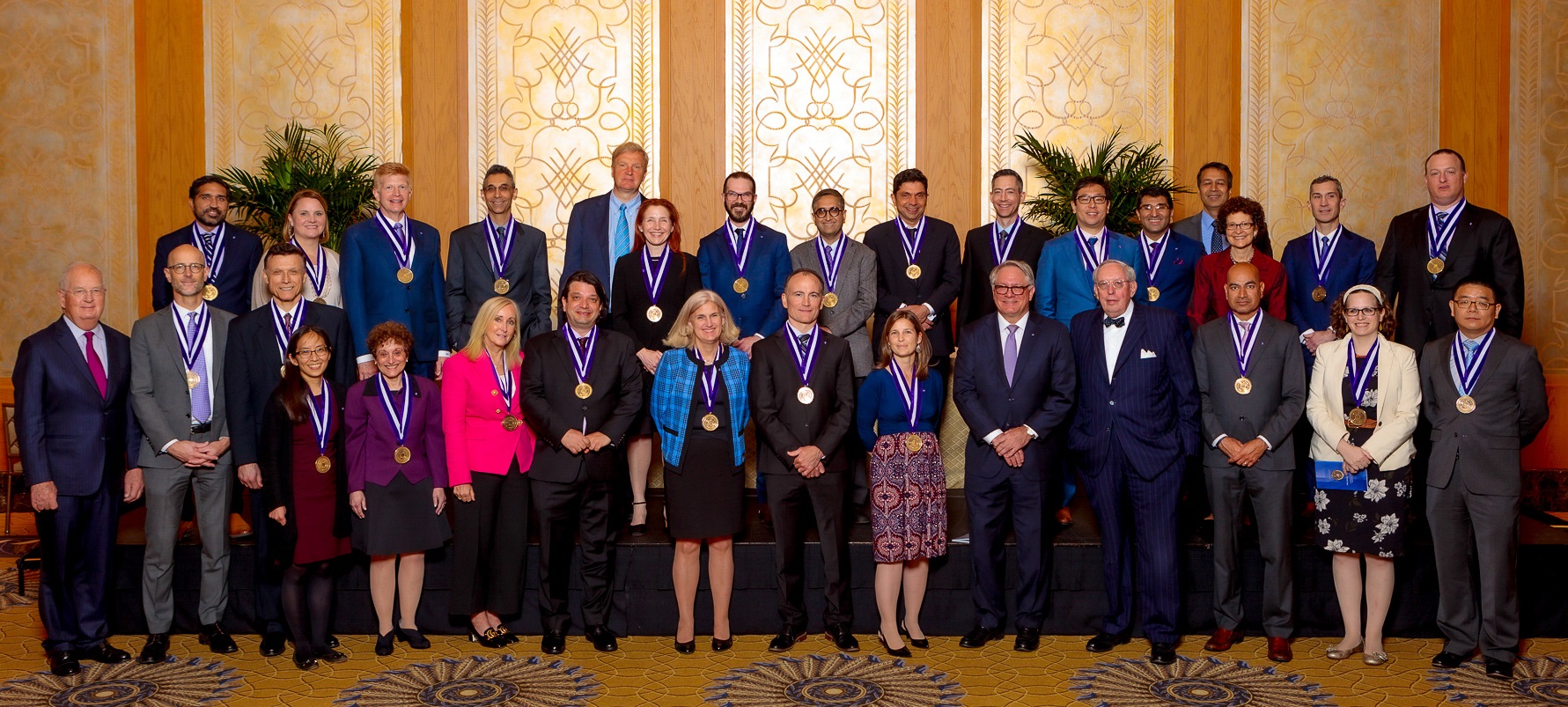 On May 24, 2022, Northwestern University Feinberg School of Medicine celebrated 25 faculty recently appointed with endowed professorships during a group investiture ceremony at The Peninsula Hotel in downtown Chicago.
"Endowed professorships are one of the highest honors bestowed on our faculty," said Eric G. Neilson, MD, vice president for Medical Affairs and Lewis Landsberg Dean, during his opening remarks. "We are grateful to the forward-thinking donors who help us establish these precious endowments, which support excellence and creativity at our school of medicine."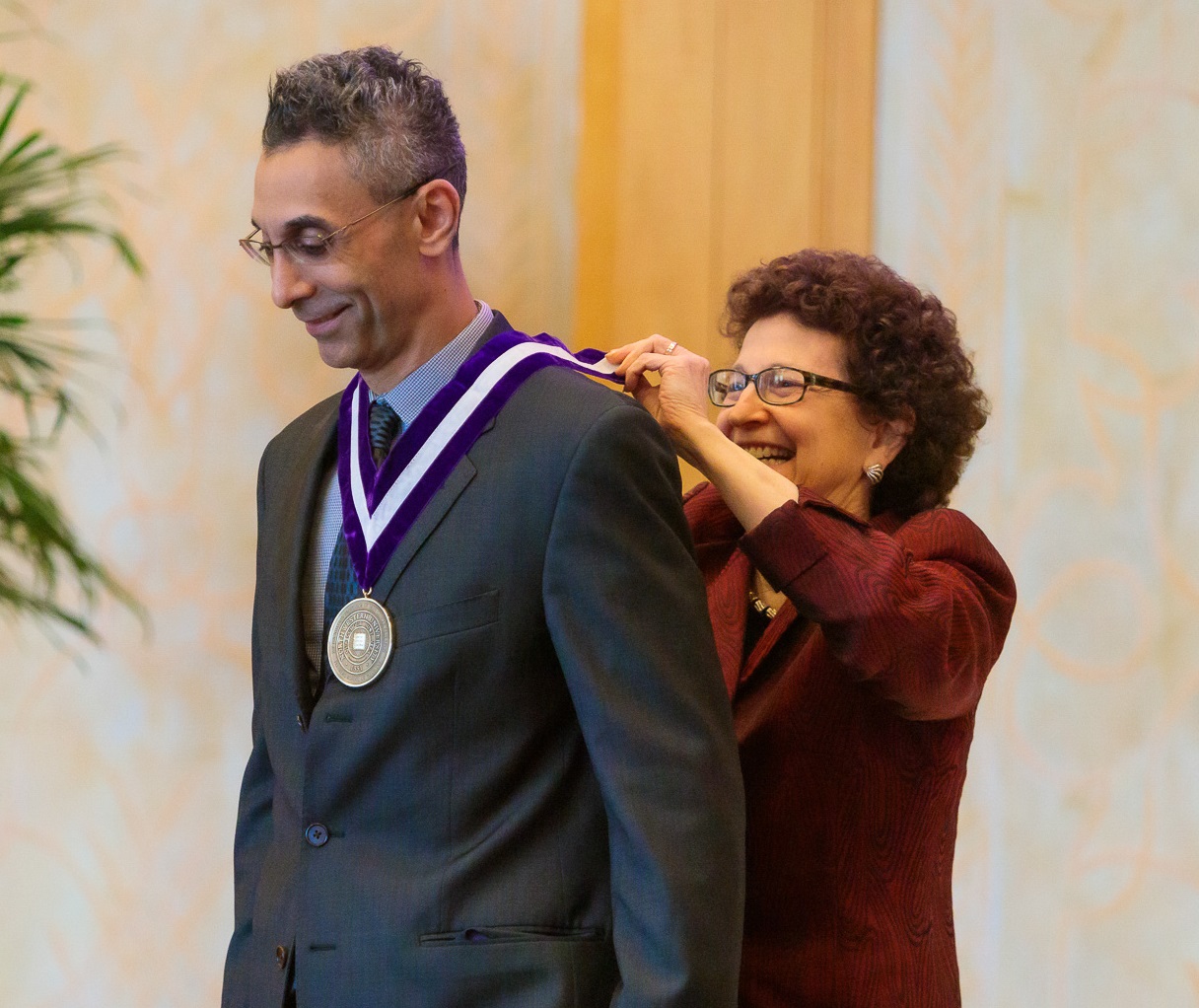 These academic accolades help Feinberg to recognize its most distinguished and productive physicians and scientists, and to recruit and retain leaders in medicine. The medical school currently has 211 endowed professorship positions—all made possible by donor support.
"The IDP Foundation, Inc. is proud to invest in the leading-edge scientists and physicians at Northwestern who are making a bold impact in their respective fields," shared Irene Pritzker, chair and co-founder of the foundation, which generously supports several areas at Northwestern, including professorships.
During the ceremony, Pedram Gerami, MD, professor of Dermatology, Pathology, and Pediatrics and director of the Skin Cancer Institute of Northwestern Medical Group (SCIN-Med), was installed as the IDP Foundation, Inc., Professor of Skin Cancer Research. "We are continually impressed by the advances Dr. Gerami and his team have made in changing the way dermatologists diagnose and treat melanomas," said Ms. Pritzker.
Endowments established by committed philanthropists create reliable, long-term support for faculty to initiate pioneering research, develop stronger teaching programs, invest in new technologies, and maintain laboratories and other physical assets. In addition to supporting these efforts, some donors choose to give to professorships in gratitude for their care by a Northwestern Medicine physician or in memory of a loved one.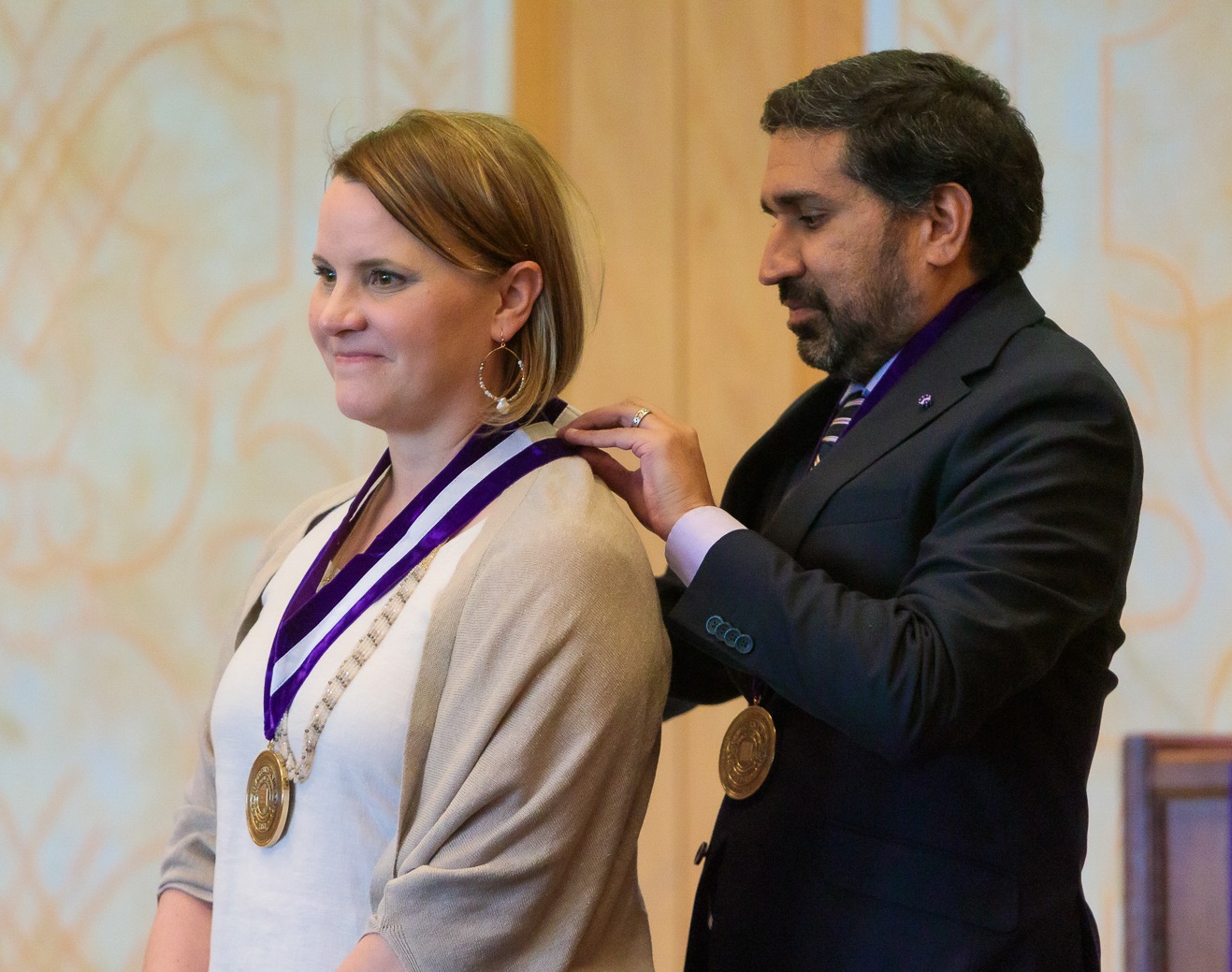 John Perkins made a generous gift to establish the Ann Adelmann Perkins and John S. Perkins Professorship in Alzheimer's Disease Prevention to honor his wife, Ann, who passed away from Alzheimer's disease in early 2021. The couple met as undergraduate students at Northwestern. Mr. Perkins traveled from California to celebrate the appointment of Emily Rogalski, PhD, professor of Psychiatry and Behavioral Sciences, as the inaugural holder of the professorship. Dr. Rogalski's research falls under the broad umbrella of aging and dementia, including her groundbreaking SuperAgers study. She is associate director of the Mesulam Center for Cognitive Neurology and Alzheimer's Disease.
"It was pleasure to attend the event and to witness the investiture of several accomplished professors. In particular, I enjoyed meeting Dr. Rogalski and learning more about her important work within the Mesulam Center," Mr. Perkins said. "It is my hope that funding a professorship at Feinberg will be a lasting and meaningful way of honoring my late wife, Ann, and our mutual alma mater while also contributing to progress in fighting Alzheimer's disease."