The Founders Society

Membership in The Founders Society* is bestowed to individuals who support the medical school through generous philanthropy and volunteerism. In this prestigious recognition program, we honor medical alumni, faculty, friends, and staff members who make annual and cumulative gifts to support our essential teaching and research missions. We also recognize volunteer service to the medical school. 
As members of The Founders Society, your leadership continues a long legacy of excellence. Since the medical school's beginning in 1859, Feinberg's history includes numerous founders who have established innovative medical education curriculum and high-impact research programs that are contributing to breakthroughs in care for patients across the globe. Many of these contributions to society have been made possible by our philanthropic partners who have likewise founded new scholarships, professorships, and fellowships and invested in state-of-the-art teaching and research facilities at the medical school. Your support today builds the foundation for tomorrow's medical school.
*Formerly the Nathan Smith Davis Society.
 Membership Groups
Membership in The Founders Society is based on the university's fiscal year (Sept. 1 through Aug. 31).
Cumulative Giving
Benefactor Society: Cumulative lifetime giving totaling $1,000,000 or more
Lifetime Giving Society: Cumulative lifetime giving totaling $35,000-$999,999
Annual Giving – Northwestern University Leadership Circle
Founders' Circle: Annual gifts totaling $50,000 or more
President's Circle: Annual gifts totaling $25,000-$49,999
Deans' Circle: Annual gifts totaling $10,000-$24,999
Sustainer: Annual gifts totaling $5,000-$9,999
Fellow: Annual gifts totaling $2,500-$4,999
Member: Annual gifts totaling $1,000-$2,499
Young Alumni Society (New Levels!): By years since earning MD, PT, and PA degrees

5-9 years: $250
2-4 years: $50
0-1 year: Any amount
Henry & Emma Rogers Society
Estate giving can be one of the most prolific ways to give back to the medical school in supporting the medical school's short- and long-term continued success, while having the opportunity to leave a lasting legacy. Donors who have notified Northwestern and documented an estate or deferred gift commitment to benefit the medical school become members of The Founders Society and The Rogers Society, a university-wide program. Estate giving donors receive benefits from The Founders Society along with additional university-wide Society benefits.
Service Society
This membership group is for those who are actively engaged in volunteer activities benefiting the medical school, such as advisory and editorial boards, student mentorship, hosting regional events, and alumni-related activities such as board membership, reunion participation, and class giving efforts.
Contact Us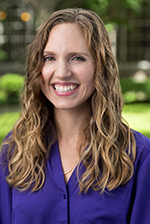 Northwestern University Feinberg School of Medicine
Development & Alumni Relations
420 E. Superior St.
Arthur J. Rubloff Building, 9th Floor
Chicago, IL 60611
312-503-3459