At Northwestern University Feinberg School of Medicine, our mission is to impact the practice of medicine through discovery and education. The tremendous generosity of our philanthropic partners enables us to train exceptional students, residents, and fellows, and to support the research and other contributions of our talented faculty. Thank you for making so much of this work possible.
Generous donors help us improve the health of humankind by supporting our efforts to: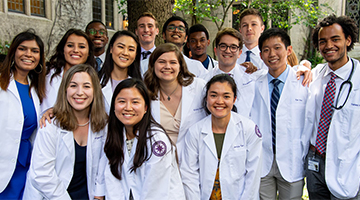 Train future leaders
Your support will help train the next generation of physicians and other healthcare professionals who will not only provide world-class care to patients, but will also drive breakthrough research in the future.
SUPPORT STUDENTS AND TRAINEES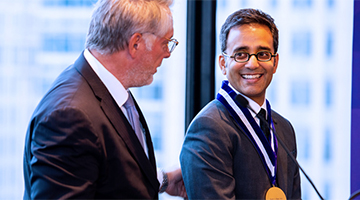 Recruit faculty
Your support helps us recruit and retain the talented people who teach our students and trainees, conduct groundbreaking research, and serve our patients.
SUPPORT FACULTY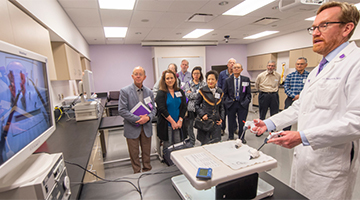 Drive innovation
Your support fuels research investigations that propel new treatments, prevention strategies, and ultimately cures for patients worldwide.
SUPPORT RESEARCH
Learn more about some of our current priorities, including: