Clinical Trials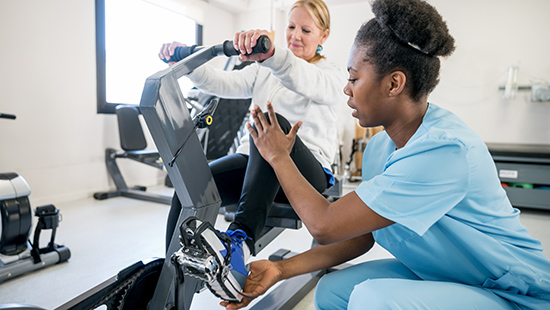 Participate in Research
Treatments developed through our investigators' trials might be new drugs or new combinations of drugs, new surgical procedures or devices or new ways to use existing treatments. Search our list of ongoing trials to learn more or sign up for our registry to participate in a study.
Northwestern University Prosthetics-Orthotics Center
NUPOC supports our faculty through the education and training of professional prosthetists, orthotists, rehabilitation engineers and other rehabilitation professionals; the design and application of prostheses and orthoses; and its work to improve human interactions with prosthetics and orthotics systems. Visit the center's site to learn more about its education and research programs.