Chair's Message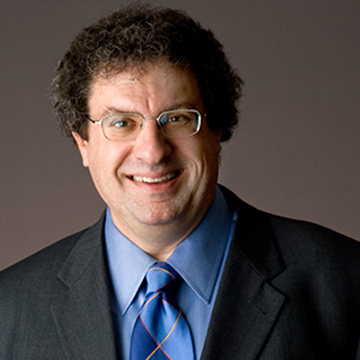 Welcome to Northwestern University Feinberg School of Medicine's Department of Physical Medicine & Rehabilitation (PM&R). Our department prides itself on having:
A passion for science and for using the processes and outcomes of research to assist people with disabilities to achieve maximum functional independence.
A thirst for knowledge and for discovering the fundamental mechanisms of disabling conditions and how they affect the people who experience them.
A drive to spread understanding and for training other professionals to both provide care of the highest quality and to conduct research with the greatest impact.
An intense focus on the care of people with disabilities and a desire to enhance both their experience and their outcomes.
A powerful commitment to inclusion, equity, social justice, and diversity.
These are the factors that motivate the scientists, educators, clinicians, leaders and trainees in our department. Our expertise is broad, including the most severe of traumatic injuries and chronic diseases, complex neurological and medical conditions, musculoskeletal injuries and any physical condition that limits a person's ability to pursue functional independence and quality of life. There is considerable enthusiasm in the department, directed toward innovation, growth and new program development. We are a department and faculty that have a tradition of leading progress and change in the specialty of medical rehabilitation and in the care of people with disabilities. To be able to simultaneously provide, improve, influence and teach about the care of people with disabilities is a unique opportunity, and one on which the Department of PM&R thrives.
The department offers a variety of training programs, including a highly sought-after residency program, medical student education, advanced specialty clinical fellowship training, research training, community and patient education, allied health professional education and other educational experiences. We also have the longest and most well-established Prosthetics-Orthotics training program in the country, leading to a Masters in Prosthetics and Orthotics. These are described in more detail in this website.
Many of the department's interdisciplinary clinical and educational programs are centered at the Shirley Ryan AbilityLab. Associated institutions at which clinical and training activities take place include Northwestern Memorial Hospital, Ann & Robert H. Lurie Children's Hospital of Chicago, Jesse Brown VA Medical Center, Advocate Illinois Masonic Medical Center, Alexian Brothers Medical Center and a number of freestanding outpatient locations throughout the Midwest. The Prosthetics-Orthotics training program takes place in designated departmental teaching facilities, which include extensive modern laboratory equipment and space. The combined resources available to students, residents and faculty members are diverse, as are the experiences provided to our professionals and trainees. Diversity also characterizes our patients, approaches, procedures, experiences and settings. Research is heavily clinical and translational in nature, based largely in department space in the medical school and at the Shirley Ryan AbilityLab. We welcome trainees and new investigators to participate in these important and exciting activities.
We invite you to learn more about the exciting clinical, research and training programs offered by the Department of PM&R.
With warm regards,
Elliot J. Roth, MD
The Paul B. Magnuson Professor and Chairman
Department of Physical Medicine & Rehabilitation