Program Director's Message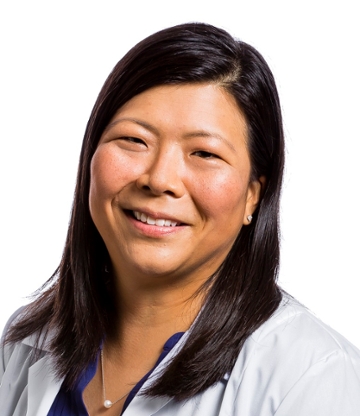 Welcome to the residency training program in the Department of Physical Medicine & Rehabilitation (PM&R) at Northwestern University Feinberg School of Medicine. The goal of our program is to educate a diverse group of residents by providing them with access to a wide variety of complex rehabilitation patients under the guidance of national subspecialty experts. We offer a 4 year categorical program and a 3 year advanced program in the training of Physical Medicine and Rehabilitation. Our program is based at the Shirley Ryan AbilityLab, the #1 rehabilitation hospital rated by US News and World Report, and is sponsored by Northwestern University.
A unique feature of our program is our commitment to preparing our residents to become future leaders in our field by providing opportunities to focus their training in areas of individual interests. The maximum allotted time the ACGME allows for electives within a 3 year PM&R residency program is 6 months. We believe it is very important to give our residents the entire 6 months to explore their career interests and enhance their learning opportunities. PM&R is an extremely diverse field. Our residents often have very diverse interests within the field and we have the depth of clinical experts in each area of rehabilitation to cultivate ALL of these interests. We strongly believe that not every resident should have the same "cookie-cutter" experience within our program. We help residents shape different paths of learning within our own department and throughout Northwestern. We are a resident-focused PM&R residency program. Some of the more unusual electives that our residents have selected to further their own personal interests include: a PICU elective; an elective within the Division 1 sports medicine training room at Northwestern University; an administrative elective to learn how a rehabilitation hospital is run; an elective with the acute care transplant service; and elective time in an urgent care center to gain exposure to fracture management. This is in addition to the typical electives you will see in a PM&R program, including but not limited to, Pain Management with Anesthesia, Movement Disorders with Neurology, Orthopedics, Rheumatology, Neurosurgery, Pediatric Sports Medicine and Radiology.
One of the highlights of our program is our teaching faculty. We have 59 faculty members within our department dedicated to teaching our residents. This does not include the numerous faculty members in other Northwestern department that also provide education to our residents. Our faculty members are consistently rated the greatest strength of our program year after year by our residents. We have robust career and research mentorship programs for our residents, who benefit from the guidance of our seasoned faculty.
Another way in which our program fosters individual growth is through our optional specialty tracks for our residents. We offer a 5-year research track for individuals interested in a career predominantly rooted in clinical research. We offer an 18-month Medical Education Track for those residents who envision a career in academic medicine and may have aspirations to potentially become a residency or fellowship program director. In the 2020-2021 academic year, we are also starting an 18-month Leadership Track for those who want additional training to develop their leadership skills. In addition to the PM&R program tracks, McGaw Medical Center of Northwestern University offers a number of Clinical Scholars Programs for residents from all departments. This includes programs in Global Health, Medical Education and Bioethics. Many of our residents have been successful at pursuing both a specialty track within our department as well as a certificate in one of the clinical scholars programs.
The strength and success of our residency program is the result of the motivation and inquisitiveness of our residents in collaboration with the dedication and commitment of our faculty. We are all here to help shape the future leaders of our specialty and have some fun along the journey!
Please take the time to explore our website that includes information about our clinical rotations, didactic curriculum, research opportunities, faculty, current residents and alumni. If you should have additional questions about our training program, please feel free to contact us.
Sincerely,

Monica Rho, MD
Director of Residency Training
Associate Professor
Department of Physical Medicine and Rehabilitation
Northwestern University Feinberg School of Medicine