Postdoctoral Fellowship in Advanced Rehabilitation Training
The Advanced Rehabilitation Training Program provides rigorous, in-depth research training to postdoctoral fellows from programs in communication sciences and disorders. It is designed to prepare them for careers as independent scientists who have the skills necessary to conduct high-quality, interdisciplinary research addressing the rehabilitation of acquired communication disorders that accompany neurological conditions such as stroke, traumatic brain injury or Parkinson's disease.
Postdoctoral fellows will complete an intensive, two-year training program that will allow initiation of their own research agenda, scholarly papers as first author and grant development with potential for receipt of extramural funding. Applicants must commit to pursuing their research training for two years and on a full-time basis, devoting at least 40 hours per week to the overall program.
This project is supported by an Advanced Rehabilitation Research Training Award #90AR5015-01-00 from the National Institute on Disability, Independent Living, and Rehabilitation Research.
About the Program
 Core Elements
Didactic classroom training in core scientific research methods

The Master of Science in Clinical Investigation program, which provides rigorous education in quantitative and ethically sound methods needed for design, implementation, analysis and publication of clinical and translational research studies will comprise most of the formal didactic training.

Clinical mentorship to provide clinical experience/exposure to persons with neurological communication disorders to better understand the impact of a communication disorder on the person's quality of life
Primary scientific mentorship to model research lab methods concerned with the science of speech, language and cognitive aspects of communication
Secondary scientific mentorship to facilitate access to methods that augment the development and evaluation of original and innovative interventions and are relevant to the fellow's individual research project
Hands-on supervised experience with development and implementation of a research project and dissemination of research results
Collaborative group workshops for development of grant writing skills
 Requirements
All applicants must have completed a doctoral degree prior to the awarding of the fellowship. Fellows must have a PhD in communication sciences and disorders, CScD (Doctor of Clinical Science in Medical Speech-Language Pathology) or an equivalent degree from an accredited domestic or foreign institution. Certification by an authorized official of the degree-granting institution that all requirements for the doctoral degree have been met is required.
 How to Apply
Applications will be accepted on a rolling basis. Fellowship applicants must submit:
Official graduate and undergraduate transcripts
Curriculum vitae
Two letters of recommendation
Detailed personal statement describing their career objectives and how their background, experience and training, in conjunction with the fellowship training, will lead to professional contributions in rehabilitation research
Interviews are required for all applicants. Selection criteria include prior academic training and professional experience, the extent to which the applicant's research interests relate to the strengths of the fellowship, the strength and commitment of the applicant to a career in rehabilitation research and the applicant's potential to contribute significantly to the field of rehabilitation of acquired communication disorders.
Applications may be directed to:

Leora R. Cherney, PhD
Department of Physical Medicine and Rehabilitation, Feinberg School of Medicine
345 E. Superior St., Suite 1353
Chicago, IL 60611-2654
Contact Us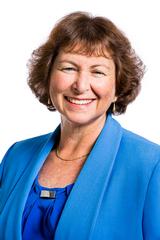 Leora Cherney, PhD
Program Director
lcherney( at )sralab.org
312-238-1117
Rita Bailey
Fellowship Coordinator
If you have questions or comments, please contact Rita Bailey at rbailey@sralab.org or 312-238-2870.
Physician-Scientist Training & Resources
We offer a wide range of resources, mentorship opportunities and training to help our residents and fellows excel as physician-scientists. Explore all of the resources and hear from housestaff who are making research a major part of their career development plans.
VISIT THE STARZL ACADEMY SITE