Director's Message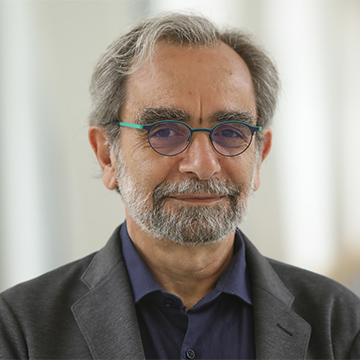 Welcome to the Center for Translational Pain Research (CTPR).  Although the CTPR is a new center, it is based on 20 years of ongoing pain research at Feinberg and will expand on the creative, high-quality research being done at Northwestern to foster an enhanced understanding of the mechanisms of pain.
Why Pain?
Pain is the most common reason that humans visit a doctor.  While it typically will dissipate on its own, or after healing of underlying disease, pain often becomes chronic and debilitating.  About 1 in 3 Americans report daily pain. That's at least 100 million adults in the US – more than the total affected by heart disease, cancer, and diabetes combined. As the US population ages, prevalence will grow. A current treatment of chronic pain is opiates, the abuse of which has become a public health crisis in the US. Our goal for this center is to promote the development of new, non-opioid treatments for managing and ameliorating acute and chronic pain conditions. 
Bench to Bedside
As part of Northwestern Medicine, our center has an extraordinary opportunity to quicken the pace at which we can translate pain science to better care. The CTPR is organized to be closely coordinated with pain patient management in the Pain Medicine Center within the Department of Anesthesiology. Close collaboration between clinicians treating pain patients and scientists developing novel therapies offers hope to patients.
We are committed to paving the way and becoming a national leader in pain medicine, ultimately creating a leading-edge Pain Center. We are devoted to finding safe and more cost-effective pain medicine treatments and rapidly translating these findings to meet the needs of pain patients.
Thank you for your interest in our center. Please contact us for more information.