Program Director's Message
Welcome to the Northwestern University Master of Public Health (MPH) program website. We are delighted by your interest in our program and welcome inquiries from prospective students and partners.
It is an exciting time to work and train in public health. With the healthcare system's increasing emphasis on prevention, the traditional boundaries between healthcare services, community-based programming and policy interventions are dissolving. The most effective public health practitioners will work in all of these areas, forging collaborative approaches that are evidence-based and squarely focused on population-level health promotion. Northwestern's MPH program trains public health practitioners to become leaders in this new era. Our courses, field experience and culminating experience emphasize analytic skills that are highly desirable in a variety of work settings.
We offer full- and part-time MPH options. Our full-time MPH is a one-year program for students seeking an intensive and rapid MPH experience. Our part-time program allows working professionals as well as Northwestern medical students, physical therapy students, PhD students, medical residents and medical fellows the opportunity to complete the MPH concurrently with their work or other educational concentration. Students choose a broad grounding in public health via the MPH generalist degree or specialize via concentrations in community health research, epidemiology or global health. Whichever route students take, they learn from, work with and are mentored by top-notch faculty members who lead an array of research, training and practice projects focused on improving population health in the Chicago area, across Illinois, nationally and globally.
Thank you for visiting our site. Please contact us with any questions, comments or suggestions.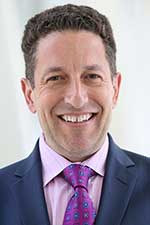 Michael C. Fagen, PhD, MPH
MPH Program Director
Chief of Public Health in the Department of Preventive Medicine
Professor of Preventive Medicine