To foster the education and mentorship of trainees working in immunology, we support the following training programs, grants and events. We also invite trainees to join the center as members to access all our resources.
Lurie Cancer Center Undergraduate Summer Research Internships
This opportunity is for undergraduate students interested in biomedical and health sciences to participate in leading-edge cancer research and career exploration at the Robert H. Lurie Comprehensive Cancer Center of Northwestern University. Participants work full-time (35-40 hours/week) under the mentorship of top cancer researchers in state-of-the-art laboratories and research facilities help to advance novel research projects in cell and molecular biology, cancer immunology, metabolism, clinical investigation, developmental therapeutics, genomics, population science, health disparities, bioinformatics and other focus areas. Immersive research training is complemented by faculty lectures, skills workshops and career development activities. Students will learn key principles of cancer biology and biomedical investigation, gain hands-on research experience, explore possible career paths, receive career guidance and individual mentoring, and develop a foundational community of multidisciplinary faculty, researchers, students and colleagues at Northwestern.

Eligibility criteria are:
Applications are competitive and due by January 27, 2024. 
Additional information and the application can be found on the LLC Website.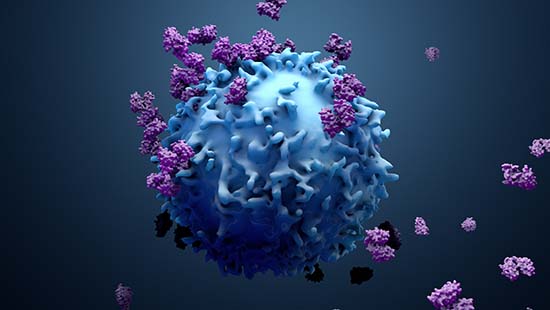 Travel Grants
Doctoral and postdoctoral students have access to funding, through the Robert H. Lurie Comprehensive Cancer Center of Northwestern University, to reduce the cost of travel and registration fees associated with attending meetings and presenting research.
Journal Clubs
The Northwestern Immunology Discussion Club (IDC) is led by Booki Min, PhD. We discuss recently published and historical papers in addition to presenting research findings or new methods.
The Rheumatology Research in Motion (RIM) series consists of two 25-minute presentations in which the speakers discuss their current research.
Each week a participant presents a paper of computational significance (either a new method or analysis of genomic data applied to any biological question) for discussion by the group. Participants should be prepared to present on a rolling schedule, but exceptions may be made.