We are committed to building an environment that fosters discovery and scholarship.
Discover the connections between our center and the innovative research happening nationally in this field.
Areas of Focus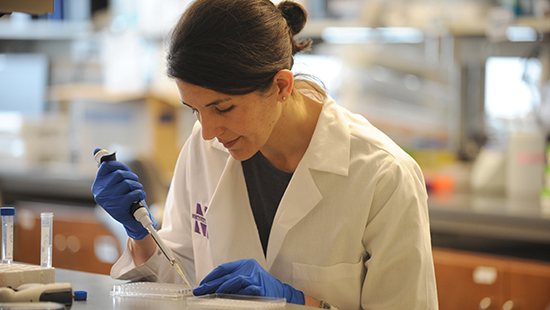 Clinical
Our clinical investigators are leading multi-center clinical trials aimed at testing new treatments for patients with kidney diseases.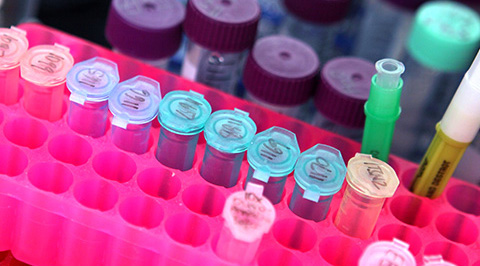 Basic
Our basic investigators are investigating fundamental mechanisms for cardiovascular and bone disease in patients with kidney diseases, with an ultimate goal of identifying mechanistic pathways that could be targeted for drug development.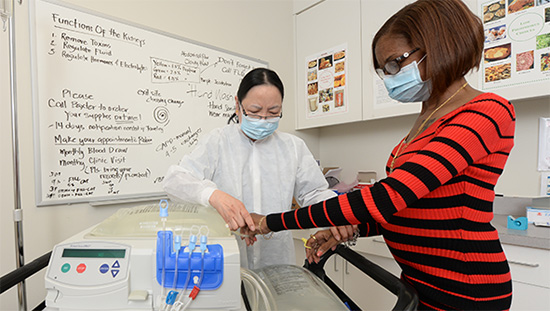 Population
Our population investigators are examining the impact of traditional and non-traditional risk factors and social determinants of health on adverse outcomes in patients with kidney diseases.
Our Labs
 Nicolae Valentin David Lab

Molecular mechanisms of metabolic bone diseases, with particular emphasis on the regulation and function of FGF23 in situations of normal and abnormal mineral metabolism.
 Tamara Isakova Lab

Specializing in disordered mineral metabolism in chronic kidney disease; supporting a multi-center study testing the biochemical efficacy and safety of phosphates and FGF-23-lowering interventions in patients with stage 3-4 chronic kidney disease.
 Aline Martin Lab

The Martin Lab investigates the role of the skeleton in the endocrine regulation of mineral metabolism and the cardiovascular complications of mineral and bone diseases.
 Rupal Mehta Lab

Investigating disordered phosphate homeostasis and the pathogenesis of microvascular disease in chronic kidney disease.
 Anand Srivastava Lab

Investigating novel markers of chronic kidney disease and acute kidney injury to identify and evaluate better methods to phenotype kidney diseases.
Back to top