Lurie Cancer Center Philanthropists Award $150,000 Grant to Cancer Scientist
July 20, 2023
The newly formed Associate Board of Lurie Cancer Center held their annual summer cocktail reception on July 20 at Woodwind restaurant in Chicago. Throughout the year, these dedicated young professionals raised $150,000 to support cancer research at the Robert H. Lurie Comprehensive Cancer Center of Northwestern University.
Investing in Research to Eliminate Health Disparities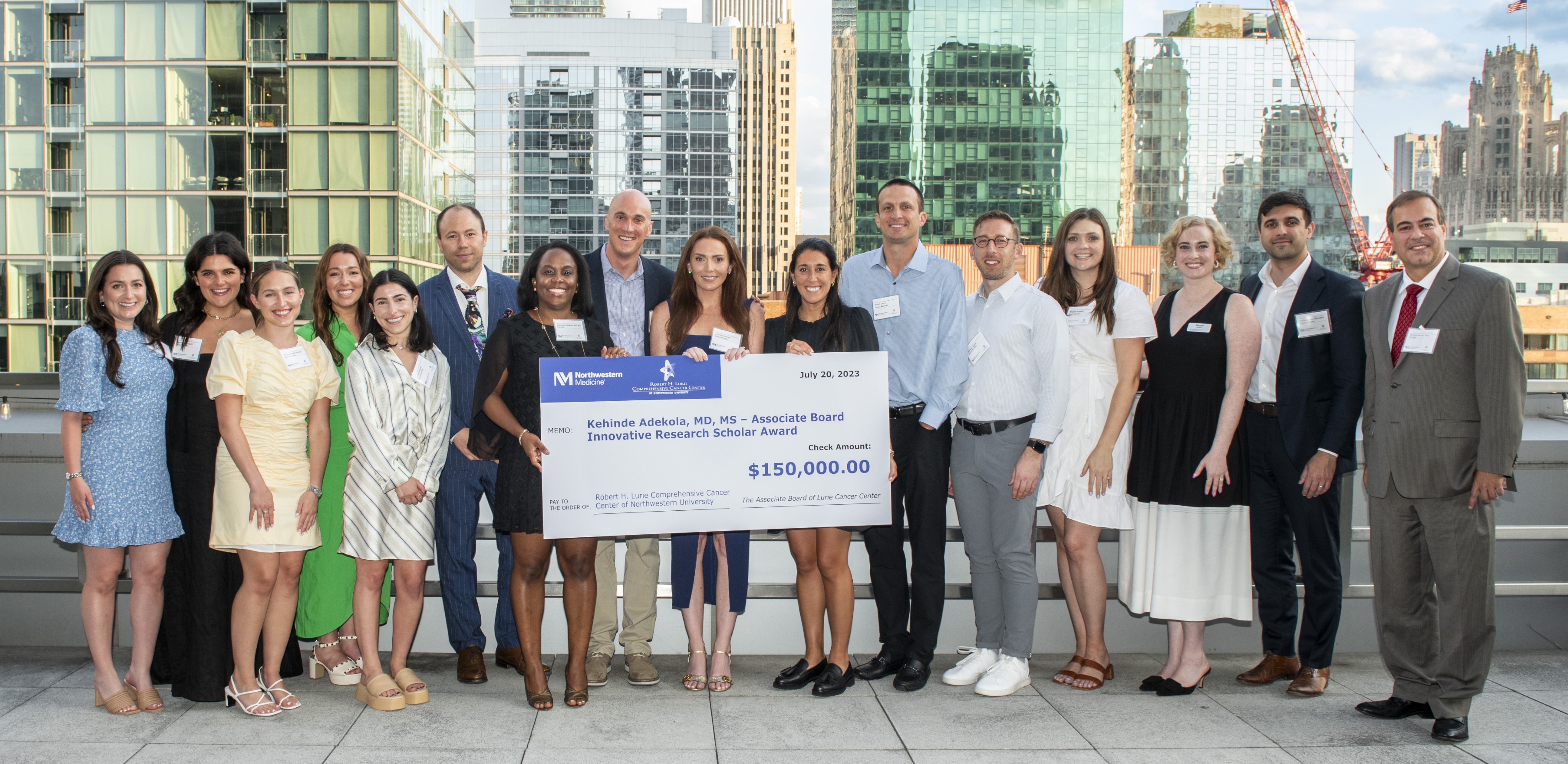 Members of the Associate Board of Lurie Cancer Center awarded a $150,000 research grant to Kehinde U.A. Adekola, MD, MS (seventh from left), an associate professor of Medicine in the Division of Hematology and Oncology. Dr. Adekola's research aims to improve outcomes and eliminate health disparities in patients with monoclonal gammopathy of undetermined significance (MGUS) and multiple myeloma (MM). Addressing cancer disparities in Chicago is one of the key pillars of the Lurie Cancer Center's $100 million Campaign for the Future. By funding Dr. Adekola's research, the Associate Board is investing in the high-risk, high-reward research that will lead to innovations in patient care as well as efforts to improve outcomes in traditionally underserved patient populations.
Continuing a New Tradition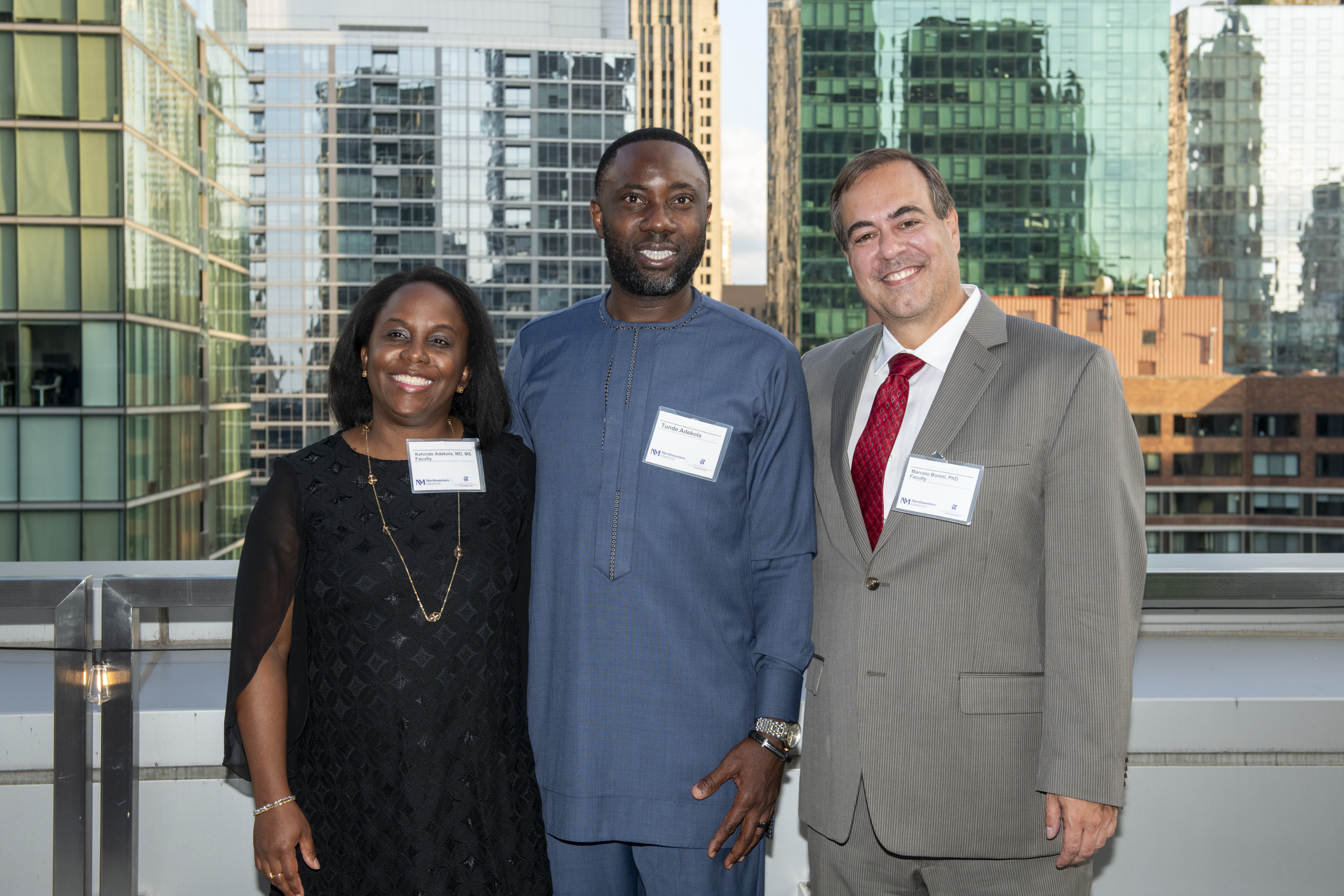 Dr. Adekola (left), pictured here with her husband, Tunde (middle), is the second grant awardee named by the Associate Board. Last year's awardee, Marcelo Bonini, PhD (right), studies how changes in the electrochemical balance of the nucleus alter gene expression patterns and affect cancer growth.
Watch A Thank You to the Associate Board of Lurie Cancer Center
For more information about supporting the Associate Board of Lurie Cancer Center, please contact Nicole Langert at nicole.langert@northwestern.edu or 312-503-1656.