Members of The Founders Society Celebrated at Reception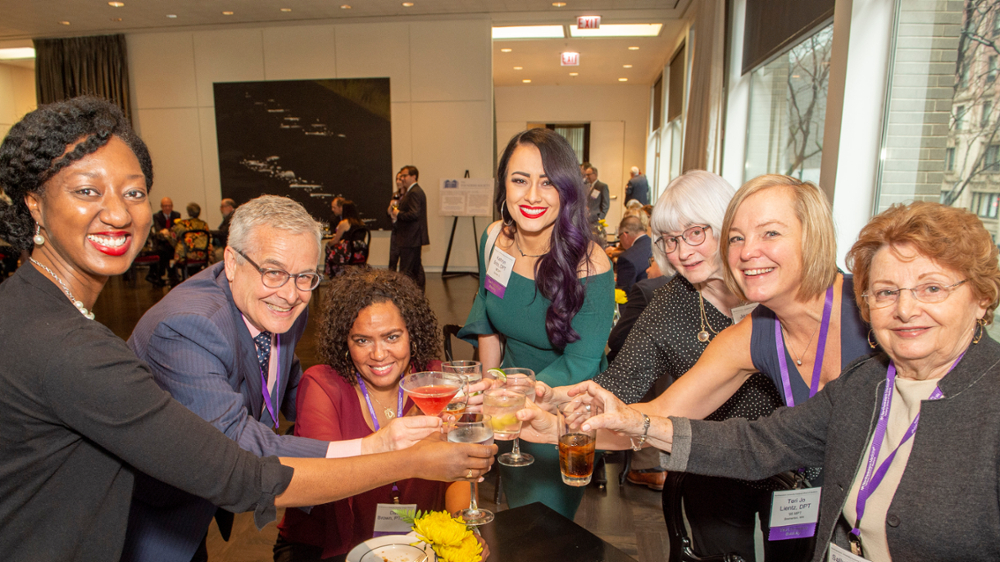 On April 30, 2022, members of The Founders Society at Northwestern University Feinberg School of Medicine enjoyed a night out at the Arts Club of Chicago in celebration of their generous and impactful commitment to the medical school.
More than 3,000 alumni, faculty, friends, and staff members make up The Founders Society, a prestigious giving society honoring those who contribute to Feinberg's growth, excellence, and competitiveness through their generous philanthropic gifts and volunteer service.
"This has been an incredible few years because of We Will. The Campaign for Northwestern Medicine, which all of you helped to be a great success," said Alan Krensky, MD, executive for Development at Northwestern Medicine and vice dean for Development and Alumni Relations at Feinberg. "We've doubled our endowed professorships, scholarships, and endowment for the medical school as a whole. It took more than 100 years to build the baseline, and we doubled it over the course of the campaign these past eight years. We salute you and all you've done for this school and our mission to improve human health."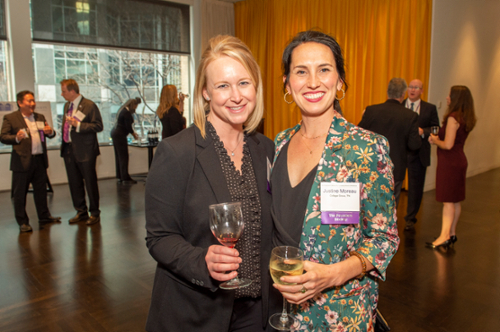 In the last year, members of The Founders Society supported hundreds of priorities across the medical school, including research and medical education initiatives. Volunteers, recognized through the Service Society, participated in Alumni Physicians of Feinberg, served on boards for the Medical Alumni Association and Physical Therapy Alumni Association, and donated their time as medical school class representatives and Admissions Committee faculty interviewers.
"I support Northwestern because it gave me the education that led to a lifetime of adventure through my family medicine practice," said John Stoner, '65 MD, '71 GME. "I'm very happy to be here today."
While many medical school alumni attended the event in concert with Alumni Weekend festivities, including a Commitment to Scholarships luncheon, not all members of The Founders Society are alumni. They are also grateful patients, family, and friends across the world who give to Northwestern to fuel vital medical research led by the school's faculty and their teams.
"I donate to Northwestern's medical school to support Dr. Hande Ozdinler's amazing research in neurology and ALS," shared Justine Moreau, who was in town from Nashville. "Dr. Ozdinler and her lab are contributing to progress and hopefully a cure someday for ALS and other related neurologic disorders."   
View photos from the reception.