Donors Contribute to a Decade of Innovation in Public Health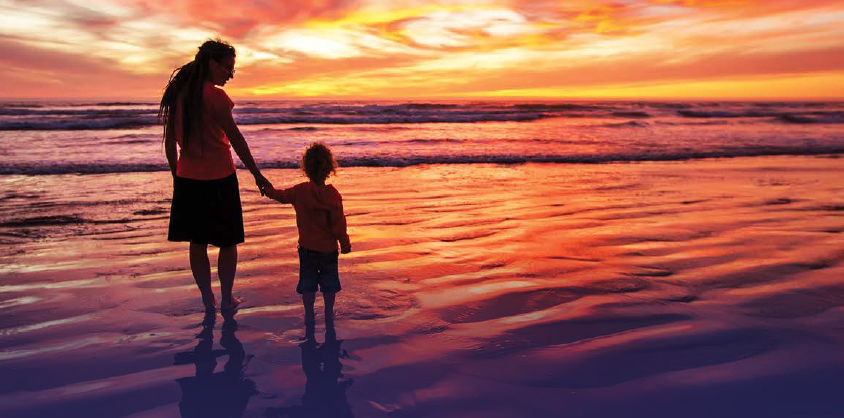 This story was published in the September 2022 issue of The Philanthropist, a newsletter for supporters and friends of Northwestern University Feinberg School of Medicine. Read the whole issue here.
At many universities, public health research and education are largely conducted in a separate school of public health. At Feinberg, the approach is not isolation, but integration.
Within Feinberg's Institute for Public Health and Medicine (IPHAM), investigators spanning 50 Northwestern University departments are working together—and partnering with public agencies, community- and faith-based organizations, employers, health payers, and healthcare delivery systems to impact the health of diverse individuals and populations.
"Philanthropists, too, are vital partners in our work," said Ronald Ackermann, MD, MPH, director of IPHAM and the James Roscoe Miller Professor of Medicine. "Compassionate donors provide us with much needed funding to develop, test, and scale new ways to address the obstacles to health facing all kinds of populations—and to train students and fellows to take on these challenges in the future."
Since its launch in 2012, IPHAM has expanded from 9 to 16 centers that focus on traditional public health specialties like epidemiology and health policy, as well as more unconventional areas like engineering and bioethics. On IPHAM's 10th anniversary, donors shared why they support the far-reaching public health efforts at Northwestern.
---
"Perigee Fund has partnered with Northwestern's Mothers and Babies program in the Center for Community Health because of the importance of meeting birthing people with risk factors for postpartum depression with prevention. The program's model is compelling because it is designed for families affected by poverty, racism, and trauma, and because it can be delivered through both home-visiting programs and clinics. Among other aims, Perigee's funding will help keep training resources and relationships fresh, effective, and accessible as demand for Mothers and Babies spreads in communities."
—Becca Graves, executive director of Perigee Fund
---
"I donate to the Center for Patient-Centered Outcomes and the Department of Medical Social Sciences because I feel research is the foundation of the future of public health. Health is on everyone's mind in this day and age, and research is where my heart is."
—Jo Ann Paffenbarger
---
"We learned about Feinberg's Center for Health Equity Transformation at the Beauty is Me event hosted by television actress, Yolonda Ross, and philanthropist, Rhonda Feinberg. The center is doing amazing work on behalf of women of color who are battling breast cancer. This initiative and the center's broader mission to lift health for all people regardless of background represent principles we are thrilled to support."
—Diana and John Raitt
---
"I support the Julia and David Uihlein Professor of Bioethics and Medical Humanities because humanism in medicine is of the utmost importance. Fiscal responsibility is essential, but when patients become 'clients,' we have lost one of the doctrines of medicine. The Center for Bioethics and Medical Humanities uses literature, philosophy, history, social science, and the arts to help the field of medicine understand and respond to the complexities of human needs and values."
—Julia Uihlein
---
Gratitude from Our Faculty and Students
"Dr. Arthur Reynolds' generous donations helped launch our research investigating how to promote cardiovascular health in childhood. Based on the findings that he supported, we now know that heart disease begins much earlier in childhood than we would have thought. This understanding has prompted healthcare providers and public health officials to focus on helping parents and families live a more heart healthy lifestyle to reduce the burden of heart disease in our communities."
—Norrina Allen, PhD, '11 GME, director of the Center for Epidemiology & Population Health and the Quentin D. Young Professor of Health Policy
---
"I am grateful to have completed my medical degree and my master's in public health at Northwestern. It has opened my mind to the world of medicine and helped me become the first physician in my family. I have had countless unique experiences with patients, faculty, and other students that will always stay with me, like being able to write and speak about inequalities and policy in mental health and healthcare systems. Like most medical students, I graduated with a significant load of student loan debt. However, medical alumna Dr. Betty Hahneman's support significantly reduced these loans and the burden to my family. Her generosity has made it easier for me to focus on the service I want to provide and the communities I want to help."
—Robert Tessier, '21 MD, '21 MPH, former Betty M. Hahneman, MD, MPH Scholar
For more information about supporting the Institute for for Public Health and Medicine, please contact David McCreery at david.mccreery@northwestern.edu or 312-503-6099.