The Nathan Smith Davis Society
Thanking Those Who Give So Generously
Membership in the prestigious Nathan Smith Davis Society is bestowed to individuals who support the medical school through generous philanthropy and volunteerism. We honor medical alumni, faculty, friends, and staff members who make annual and cumulative gifts to support our essential teaching and research missions. We also recognize volunteer service to the medical school. 
The Nathan Smith Davis Society carries the name of one of the founders of our medical school, our first dean, and a pioneer in medical education. Dr. Nathan Smith Davis advocated for higher standards in the training of physicians as well as in the medical profession. He founded the American Medical Association, served as its first president, and was the first editor of the Journal of the American Medical Association. Each year, we host a Nathan Smith Davis reception to thank members of the society, and we publish an annual report that recognizes the name of each generous member.
Membership in the Nathan Smith Davis Society is based on the University's fiscal year (September 1 through August 31).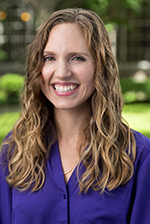 Please contact Sarah Kalsbeek for more information about the Nathan Smith Davis Society.
Sarah Kalsbeek
312-503-3459.