Giving to Diversity and Inclusion
Thank you for your interest in advancing diversity and inclusion efforts at Northwestern University Feinberg School of Medicine. With your help, our office can support current programs, expand our offering to the campus and community, and assist student group with their goals.
For your convenience, a number of giving options are available. These include outright gifts, appreciated assets such as securities, and pledges payable over a three- to five-year period.
Show Your Support
Contact Tiffany Scaparotti for more information on supporting Feinberg's Office of Diversity and Inclusion.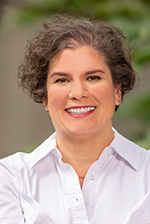 Northwestern University Feinberg School of Medicine
Development & Alumni Relations
420 East Superior Street
Arthur J. Rubloff Building, 9th Floor
Chicago, Illinois 60611
312-503-3088
tiffany.scaparotti@northwestern.edu