Cascade Training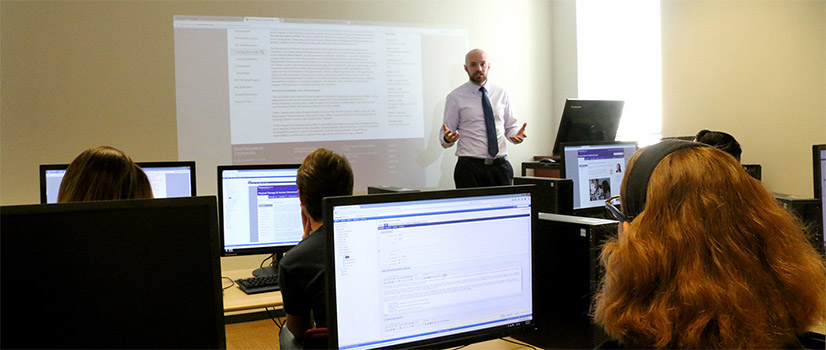 All Feinberg sites are built in Cascade, our content management system. We regularly hold in-person training sessions for full-time employees. Please complete our registration form linked below to get started:
Register for Cascade Training
If you've already completed training, our Cascade Basics manual is a good reminder of how to perform basic tasks, and our Frequently Asked Questions at the bottom of this page address some common roadblocks. For more advance tips on photo sizing and using our modules, review our Advanced Cascade manual.
Email medweb@northwestern.edu to ask a specific question or request help. A member of our team will get back to you quickly; please don't contact individual Web Communications staff members for support help.
Frequently Asked Questions
 What is Cascade?
 When and how will I be trained on using Cascade?
Generally, Cascade training occurs within days of a new site launch. The Web Communications team will work closely with you through the development process and will coordinate training with your team. We also host online training sessions throughout the year. Please complete our registration form to get started.
 Why do my pages appear different in Cascade than they do online?
You may need to publish the page. Some pages have elements on them that require some time to refresh. Some modules and object includes can take around five minutes to refresh on the active page.
 What is the difference between the page name, page title and display name?
The page name is the URL name of the page and the one that displays in the site tree. In Cascade, page names end in .html automatically. Please substitute spaces with dashes and use lowercase (i.e., medical-students instead of Medical Students).
The page title is displayed in the browser title bar and is used when populating the navigation. It can include spaces and does not need any file extension (no .html). This should use spaces and capital letters (Medical Students).
Display name is the label for the page that is used in the site navigation and will appear in the top navigation and the side navigation. Usually this is the same as the page title, but can be shortened (Medical Students or Students).
 What will my site's URL be?
Depending on if your group is a department, center, institute, program, lab or core, we would place your site in the appropriate folder under the feinberg.northwestern.edu domain.
Departments,Centers,
Institutes, and Programs

feinberg.northwestern.edu/sites/yoursite

Labs

feinberg.northwestern.edu/labs/yourlab

Cores

feinberg.northwestern.edu/research/cores/yourcore
 What happens if my pages move from one location to another?
If you are moving a page to another location within your site, links will automatically redirect. Be sure to unpublish your page before moving it and then republish the page in the new location.
 How do I get my site to show up higher in search engine results?
 How does the search box on Feinberg pages work? What exactly does it search?
 How do I prepare images to appear on the web correctly?
 How do I get my text to change sizes and styles?
In Cascade, use the Styles and Paragraph drop-down menus to change your text's appearance. It's important that you follow these style guidelines for optimum usability, site cohesion and SEO. For more information, see our user manuals at the top of the page.
Heading 1
This is the style used for the page-level heading. Cascade applies this style to the content in the Title section of the page. It should not be used in the main body or right column.
Heading 2
Use this style for the high-level subheadings within the main body content of the page. 
Heading 3
This style can be used for second-level subheadings in main body content or as a heading in the right column. It should only be used as a heading and should not be used instead of bold.
arrowPurple
This style creates an alternative bullet in the shape of a purple arrow. Use it when there is only a small amount of copy in your bullets (under 10 words) or you want to condense the amount of screen real estate used.
link-profile
Apply this style to any links that direct users to Faculty Profiles.
link-email
This style should be used on links to email addresses.
 How do I add a form to my site?
We use the MachForm service to create and monitor responses to forms on our site. Email us at
medweb@northwestern.edu
to request help with MachForms and attend a training session.