Advancing knowledge and identifying new therapies for lung disease.
The Simpson Querrey Lung Institute for Translational Science (SQLIFTS) at Northwestern University Feinberg School of Medicine uses a bedside-to-bench-to-bedside approach to seamlessly integrate patient care with research. Building on Northwestern Medicine's nationally recognized track record of innovation and discovery in respiratory disease, SQLIFTS is ushering in a new era of research, education and care for patients with lung disease and its consequences.
Our Work in Chicago & Beyond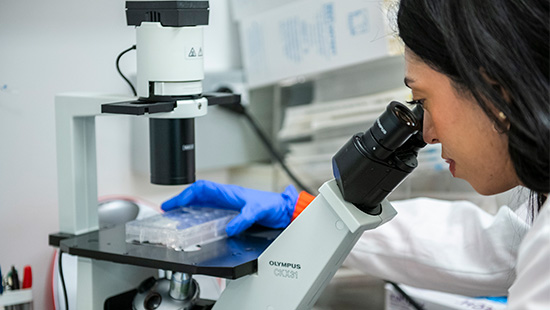 Programs
SQLIFTS offers specialized expertise and resources specific to health education, translational innovation, discovery and technology.
Explore Programs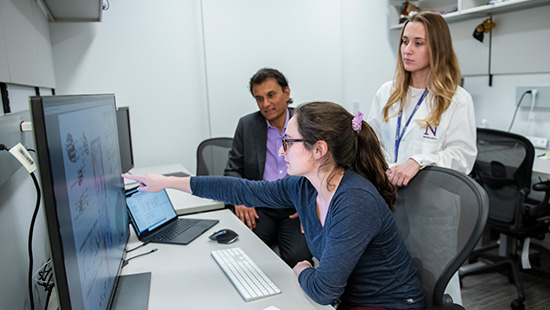 Research
SQLIFTS brings together scientists and clinicians seeking to develop innovative therapies to treat patients with lung disease.
Browse Research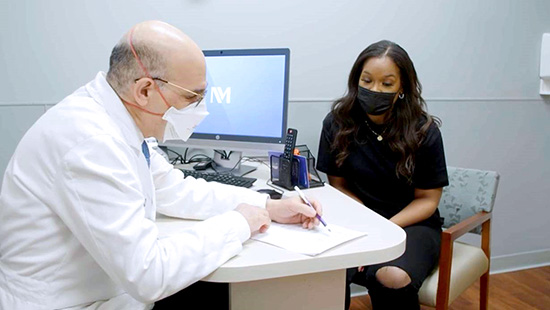 Nationally Ranked Pulmonary & Respiratory Healthcare Meets High-Impact Science
SQLIFTS works in conjunction with the Canning Thoracic Institute (CTI) at Northwestern Memorial Hospital. This partnership gives patients across Northwestern Medicine's 11 hospitals more opportunities to benefit from cutting-edge lung research.
Train in Lung Science at Northwestern
SQLIFTS is dedicated to training the next generation of scientists that will improve care for tomorrow's patients with lung disease. Programs span the high school to post-doctoral phases of training.