Meet Our Ambassadors
Connect with our alumni! These graduates of the MS-RSM program have volunteered to serve as resources for prospective students. Contact them to chat about their experiences in the program!
Tracy Zhou, Class of 2018
"I'm currently a first year DGP PhD student at Northwestern University. I'm interested in both staying in academia and/or pursuing a position within industry after graduation. My goals with obtaining a PhD are to combine my passions in psychology, reproductive science (sex differences), and diversity/inclusion work. I was previously in the inaugural class of the MS-RSM program, and worked as a lab manager, research associate and operations lead within the Duncan lab."
Leah Simon, Class of 2019
"I am a PhD student in the lab of Dr. Paula Cohen at Cornell University where I am investigating methods of non-hormonal male contraception by disrupting meiosis. My broad interests are in translational biology, science communication and teaching."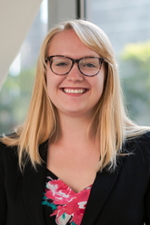 Madison Minette, Class of 2021
"Currently, I am a Clinical Research Professional at the University of Cincinnati in the Reproductive Medicine Research Department where I help to facilitate the recruitment for and study of industry-lead Investigational Drug/Device Studies along with investigator-lead, observational studies. I am currently in the process of applying to medical school with the goal of pursuing my interest in Reproductive Medicine further as a physician."
Kelsey Andersen, Class of 2022
"I am currently a research technologist  in Francesca Duncan's lab, interested in becoming a physician assistant in OB/GYN."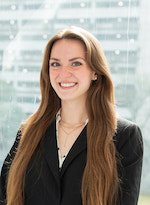 Stephanie Head, Class of 2022
"I graduated from the MS-RSM program in the fall of 2022. I am currently interning at the Technology Licensing Office at the Massachusetts Institute of Technology as I study and prepare to go to law school. I am interested in pursuing intellectual property and patent law as I hope to transition new scientific knowledge from the lab to the general public. Reproductive science and medicine is a greatly underrepresented field of healthcare. Researchers working in reproductive health are modernizing the field day by day, but few will listen to how important their scientific findings are. I want to pursue IP and patent law to push new research findings from the lab into the commercial setting and hope to maximize the impact of the work of our reproductive researchers."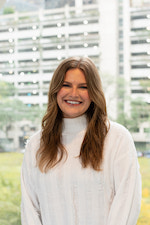 Pari Johnson, Class of 2022
"I am a 2022 graduate from the MS-RSM program at Northwestern University. I recently started a new position as a Clinical Research Coordinator in the Endocrinology Department at Lurie Children's Hospital in downtown Chicago. In the future, I hope to earn my doctorate in clinical psychology and use my knowledge of reproductive and mental health to assist others as they navigate and cope with infertility or reproductive disease."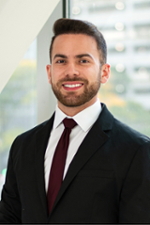 Manuel Torres-Veléz, Class of 2022
"I am currently a Trainee/Research Volunteer in the Lab of Dr. Kara Goldman."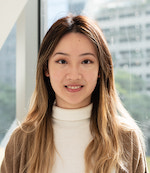 Victoria Zhu, Class of 2022
"I am currently working in the Duncan Lab as a Research Technologist for the Gates Projects. Before I got into this program, I worked as a clinical researcher at a IVF clinic doing experiments associated with Preimplantation Genetic Testing for Monogenetic Disorders (PGT-M). I am still uncertain whether I want to continue doing research or become an embryologist in the future, but I do believe my education and experience have well-prepared me for whichever career path I choose."