Director's Message
Welcome to the Center for Health Services & Outcomes Research at the Institute for Public Health and Medicine (IPHAM), where academic experts and health system leaders collaborate to improve the organization and delivery of healthcare, accelerate implementation of evidence into real-world practice, and improve quality and access to care for vulnerable populations. The ultimate goal of our research is to use innovative observational and mixed methods, economic analyses, and pragmatic trials to improve healthcare delivery quality, increase implementation of evidence-based practice, advance health equity, eliminate health disparities, and improve the health of the populations we serve.
Our investigators use rigorous quasi-experiments, natural experiments, hybrid effectiveness-implementation trials, observational studies of treatment effectiveness, economic analyses, human-centered design, implementation mapping and clinical ethnography to:
Examine healthcare delivery quality, safety and cost-effectiveness.
Identify and address health inequity and disparities in care.
Understand practice gaps and barriers as well as facilitators to implementation.
Increase the implementation of evidence-based therapies in real-world settings.
Our members located within the center maintain several large and impactful programs of research, all of which can be found on our Clinical & Research Interests page. On a broader scale, we also partner with our health system leaders using the principles of the learning health system to align informatics, incentives, and culture to support improvement and innovation in healthcare delivery. We support all level of investigators — from postdoctoral fellows to junior faculty and well-established investigators. We also provide mentorship, consultation, technical assistance and other forms of collaborative support for research programs across Northwestern University, details for which can be found on our Methods & Expertise page.
Many of our center faculty members are also engaged as educators and mentors in IPHAM's Center for Education in Health Sciences. Individuals who are interested in a career in health services and outcomes research may learn more about IPHAM's graduate and postdoctoral training programs at the Center for Education in Health Sciences website.
Please do not hesitate to contact us if you have any questions or comments.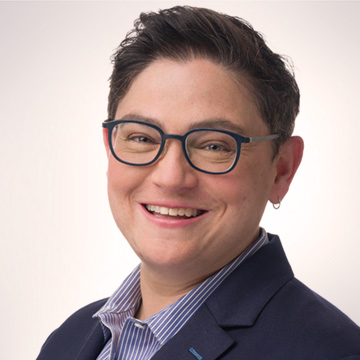 Warm Regards,
Tara Lagu, MD, MPH
Director, Center for Health Services & Outcomes Research
Northwestern University Feinberg School of Medicine