Disability & Rehabilitation
Working with faculty across Northwestern University and the Shirley Ryan AbilityLab's flagship hospital, we examine disability and health for people with a wide variety of conditions, including stroke, spinal cord injury, brain injury, autism spectrum disorder, and orthopedic/musculoskeletal and neuromuscular disorders across the lifespan. Our work also includes research to understand and address disparities in access and quality of care for people with disabilities.
Clinical Facilities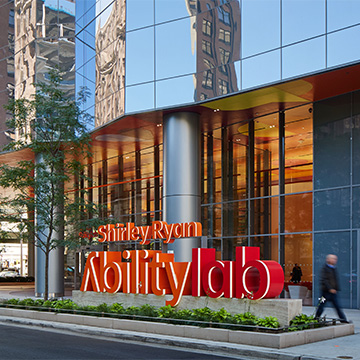 Shirley Ryan AbilityLab
Shirley Ryan AbilityLab is an internationally recognized specialty hospital and healthcare network dedicated to rehabilitation for individuals with physical disabilities. Recognized by U.S. News and World Report as the No. 1 rehabilitation provider for 30 consecutive years, is has been a leading inpatient rehabilitation facility for over 65 years. Its research program has over 285 team members including research scientists, research administrators and research support staff.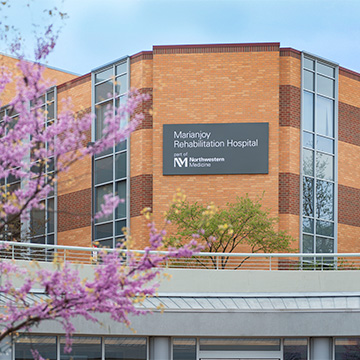 Marianjoy Rehabilitation Hospital
Marianjoy Rehabilitation Hospital
is part of Northwestern Medicine and has more than 40 years of expertise in treating people with a wide variety of conditions, including stroke, spinal cord injury, brain injury, pediatric, orthopaedic/musculoskeletal and neuromuscular disorders. Marianjoy's research mission focuses on innovative solutions through collaborative partnerships with physicians, clinicians, nurses, administrators, university faculty members and industry sponsors with applied research in the area of physical medicine and rehabilitation. Its research programs strive to advance the quality of rehabilitative care, improve overall patient satisfaction and demonstrate optimal treatment outcomes for patients served.