Now Recruiting for Healthy Hearts in Manufacturing
Healthy Hearts in Manufacturing is a research program that partners with worksite health clinics to improve heart health and reduce disparities in cardiovascular care.
For more information: megan-mchugh@northwestern.edu
The health profile of manufacturing workers and manufacturing communities has tremendous impact on companies in terms of recruitment, productivity and healthcare spending. The goal of the manufacturing and health program is to generate evidence to improve the health of manufacturing employees and communities while also improving the value of health spending for companies.
What We Do
Design and evaluate interventions to improve the value of health spending by employers
Conduct interviews and focus groups with company leaders, managers and frontline employees to obtain perspectives on emerging issues
Assess the current state of evidence on health and wellness benefit designs and other workforce policies
Monitor trends in community health and estimate the impact of community health on company success
Analyze company health claims to identify areas for improvement in benefit design and employee health
Latest Research Reports
Faculty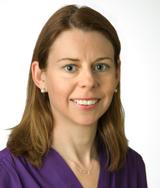 Associate Professor of Emergency Medicine
Bio
Dr. McHugh is a health services researcher with an interest in federal policy making, employer-led health reform efforts, community health in manufacturing communities, and quality improvement. She ha... [more]