Director's Message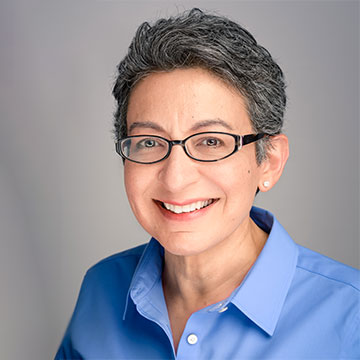 Welcome to the FIRST-DailyLife center at Northwestern! We thank you for your interest and hope that this site will spark further exploration of our Center.
FIRST-DailyLife is a Core Center for Clinical Research, funded by the NIH/National Institute of Arthritis and Musculoskeletal and Skin Diseases (P30AR072579).
FIRST-DailyLife integrates experts from Medicine, Preventive Medicine, Medical Social Sciences, and the Institute for Public Health and Medicine to promote cutting-edge clinical research aimed at prevention or control of musculoskeletal and rheumatic conditions and poor outcomes associated with them. While we will provide broad support, we will particularly seek to drive this theme: prevention strategy and intervention development to create lifestyle, behavioral, medical, and rehabilitative solutions.
Our overall aims are: 1) accelerate and enhance funded research, by improving efficiency, cost-effectiveness, productivity, collaboration, rigor, and impact; 2) catalyze and add value to all relevant research at Northwestern; and 3) promote new research, by expanding the community working in the areas of our mission and by expanding research fields within the mission.
We are here to help you enhance impact and efficiency whether you are a new user – for example, an early-stage investigator, established musculoskeletal or rheumatic disease investigator pursuing a new direction, or an established investigator new to musculoskeletal/rheumatic disease – or an existing user.
While we have organized FIRST-DailyLife into three Cores, we systematically provide integrated recommendations to our users.
Please become a member to stay up to date about our monthly Clinical and Translational Research Incubator Seminars (CTRIS), including presentations from renowned speakers at Northwestern and other institutions, our annual FIRST-DailyLife Scientific Session, and upcoming pilot funding opportunities. Please contact us with any questions or to become a user – we look forward to meeting you.

With best wishes,
Leena Sharma, MD
Center Director