Your Impact: Faculty at the Forefront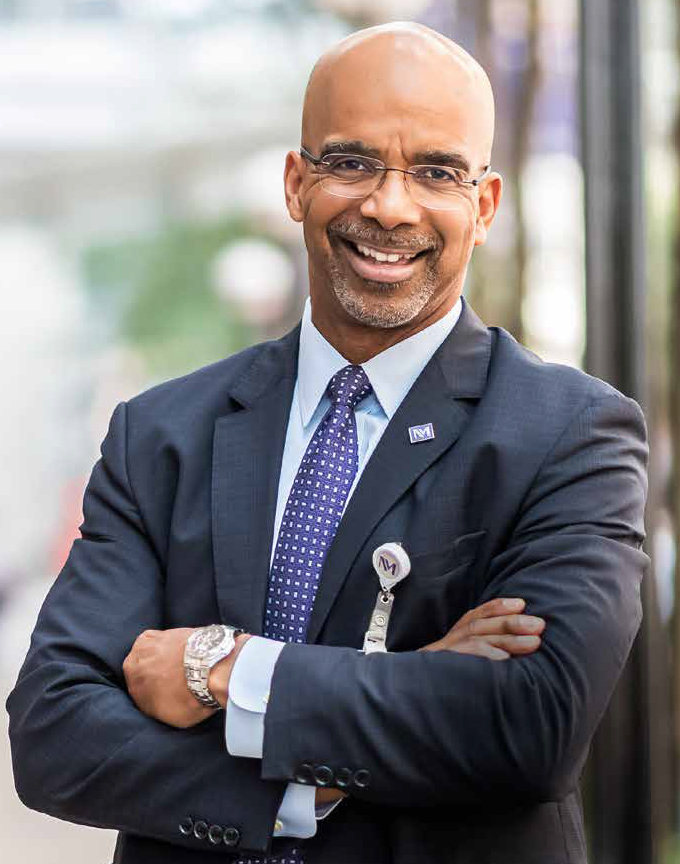 Advancing cardiovascular health and diversity within medicine is what drives Clyde W. Yancy, MD, the Magerstadt Professor at Northwestern University Feinberg School of Medicine. As leading heart specialists, Yancy and his colleagues have positioned the school at the vanguard of both cardiology research and the training of physicians from varied backgrounds to serve diverse communities.
Born in Baton Rouge, Louisiana, and growing up Black in the Deep South of the 1950s and 1960s, Yancy saw firsthand how a lack of quality medical care and diversity among providers impacted people throughout the region. While disparities were common and still are, his own family physician, Dr. Hall, was an example of how a doctor could improve the health of an entire community. As Yancy started to think about a career in medicine as a way to do as much good as possible for as many people as possible, his mother asked him a simple but potent question, "Why not?"
Upon seeing a model of the human heart in medical school at Tulane University, he knew that cardiology was his calling. "The heart was the coolest thing I'd ever seen, and it still is," Yancy says.
Following medical school, Yancy spent 20 years in Texas. He served on the faculty at the University of Texas Southwestern Medical Center for over 17 years and ascended to the rank of professor of Medicine in the heart transplant program. He is the author or coauthor of hundreds of articles, including those on heart failure and disparities in health care.
In 2011, Yancy came to Feinberg as the chief of Cardiology. He was drawn to Feinberg, he says, because the school shares his expectation of excellence and has a tradition of philanthropy, which has created patient and physician resources such as the Bluhm Cardiovascular Institute.
When the coronavirus (COVID-19) surged in the United States in March 2020, it became clear that Black Americans were disproportionately affected. Yancy's more than 20 years of research investigating health disparities gave him insights into the pandemic's unequal impact on Black communities. His highly cited article "COVID-19 and African Americans," published online in the Journal of the American Medical Association in April, has been viewed nearly 120,000 times.
The higher infection and death rates of COVID-19 in Black communities highlight the urgent need for action to address health care disparities. As Feinberg's vice dean for Diversity and Inclusion since 2015, Yancy has been instrumental in ensuring that medical students are trained in cultural competencies to better serve patients. He has also been influential in increasing the number of faculty, students, and residents at Feinberg who come from groups traditionally underrepresented in the profession.
Being a leader in academic medicine is a resource intensive enterprise, says Yancy, who is a member of the Northwestern University Leadership Circle and the Nathan Smith Davis Society at Feinberg. The capacity to do research, train a new generation of physicians, and treat patients depends directly on the support of annual leadership donors. "Philanthropy is the fuel of excellence," he says. "Anything else is just existence."