Mothers and Babies Program Expands Thanks to Perigee Fund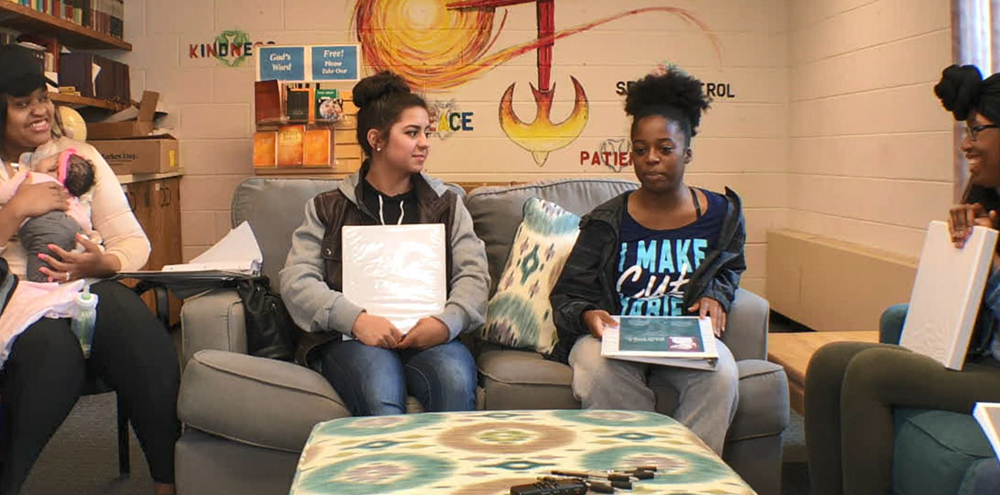 Across the country, community-based organizations and public health agencies have been requesting training to implement Northwestern's Mothers and Babies program, an evidence-based intervention that prevents postpartum depression and its long-term effects on both mother and child. The program is now able to provide increased training and help many more women and families nationwide thanks to a generous $250,000 grant from the Perigee Fund, a Seattle-based philanthropic organization committed to advancing work in infant, early childhood, and maternal mental health.
"We frankly haven't been able to respond to the volume of requests for training and technical assistance from providers who need to help their clients deal with the stress of being pregnant and becoming new parents—especially as the COVID pandemic has continued," shared Darius Tandon, PhD, director of Mothers and Babies and associate professor of Medical Social Sciences at Northwestern University Feinberg School of Medicine. "We are incredibly grateful for the Perigee funding for allowing us to scale our intervention and more effectively reach the women who need it."
According to Dr. Tandon, between 25 and 40 percent of new mothers experience symptoms of postpartum depression, a condition that negatively affects a woman's health, her relationship with her child, and the child's development. Postpartum depression disproportionately affects low-income women.
"Perigee Fund has partnered with Mothers and Babies because of the importance of meeting birthing people with risk factors for postpartum depression with prevention," said Becca Graves, executive director of Perigee Fund. "The program's model is compelling because it is designed for families affected by poverty, racism, and trauma, and because it can be delivered through both home-visiting programs and clinics. Among other aims, Perigee's funding will help keep training resources and relationships fresh, effective, and accessible as demand for Mothers and Babies spreads in communities."
Based on principles of cognitive-behavioral therapy and attachment theory, Mothers and Babies provides pregnant women with strategies and support to improve their mood and cope with stress when they become new mothers. The program is flexibly designed to be delivered one-on-one or in a group, in person, or virtually by phone or video.
With the Perigee grant, Dr. Tandon's team has hired two new staff members and—among other activities—is creating training videos, translating their materials into Spanish, and developing a cultural adaptation for tribal communities. They also are in the early phases of developing a Fathers and Babies program.  
"The Perigee support has enabled us to get a lot of work done that wouldn't have been possible otherwise," Dr. Tandon said. "But our work is far from complete. With additional philanthropic support, we can reach more women at risk for postpartum depression, further develop resources to support fathers who also experience stress, and refine strategies that allow for more effective remote delivery of our interventions."
He believes the Mothers and Babies program is now more important than ever.
"The impact of the pandemic is going to be really profound," he said. "Even after the virus is under control, the economic repercussions will stay with us, creating more stress for families. Our program provides tangible skills and techniques to support moms so that their mood doesn't spiral out of control when they face these stressors on top of being pregnant and caring for a new baby."
Dr. Tandon is also co-director of the Center for Community Health in Feinberg's Institute for Public Health and Medicine.
Learn more about the Mothers and Babies program.
For more information about supporting the Mothers and Babies program, please contact Dave McCreery at david.mccreery@northwestern.edu or (312) 503-6099.