Fueling the Future of Brain Tumor Research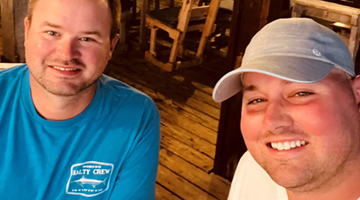 This story was published in the September 2023 issue of The Philanthropist, a newsletter for supporters and friends of Northwestern University Feinberg School of Medicine.
September 18, 2023
In 2019, Josh Van Swol of Palatine, Illinois, was diagnosed with glioblastoma. Like so many individuals facing brain cancer, his life was altered forever after.
Josh's outlook was promising early on, as he initially received treatment at the prestigious Mayo Clinic in Phoenix while traveling with his partner, Joe Stefani. When the two returned home to Chicago, Josh came under the care of neuro-oncologist Rimas Lukas, MD, associate professor of Neurology. Joe had heard from a neurosurgeon in the family that Dr. Lukas is known as being one of the best in the field. Dr. Lukas provides expertise and care within the Lou and Jean Malnati Brain Tumor Institute of the Robert H. Lurie Comprehensive Cancer Center of Northwestern University at Northwestern Memorial Hospital (MBTI).
"The capabilities of the MBTI when it came to treatment, but also research, gave me hope during a difficult time," Josh said.
Since Josh became a patient of Dr. Lukas, he and Joe have donated regularly to the MBTI, which has matched some of their gifts. Most recently, they gifted $100,000 to support pilot glioblastoma research projects led by trainees.
To this day, Josh wears a tumor-treating fields or "TTFields" device about 75 percent of the time. The portable device, which fits over the head, delivers a continuous dose of low-intensity electric fields to prevent the return of his brain tumor. The sensitivity of the device to heat and sunlight sometimes requires careful planning, but Josh and Joe are able to live their lives with relative normalcy. They travel around the world together, and they co-run Desert Cactus, an e-commerce brand that works with sports teams and universities across the country.
A Focus on Burgeoning Ideas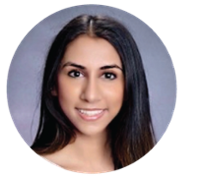 Research Impact

Shreya Budhiraja, a second-year medical student scientist mentored by Atique Ahmed, PhD, professor of Neurological Surgery, received a grant funded by Joe Stefani and Josh Van Swol for her research project investigating the role of R-loops in glioblastoma progression.

R-loops are structures that normally form on DNA while cells grow and divide, but in excess, they can cause cell death. Since cancer cells proliferate so rapidly, they are known to have higher levels of R-loops—but for as-yet unknown reasons, they do not experience cell death typically associated with R-loop abundance.

Shreya's research has uncovered a gene, THOC1, that may be protecting glioblastoma cells from the excessive R-loops, enabling the tumor to grow. The project aims to determine whether targeting the protective role of THOC1 could boost glioblastoma cell death and prolong survival.

"With their gracious support, I was able to take my experiments to a new level—from in vitro models to in vivo models—allowing for greater reproducibility and strength of the project's findings," she said. "The funding also allowed us to delve deeper into understanding the mechanism of these findings, creating a new avenue for drug exploration."
Josh and Joe's approach to philanthropy has evolved since they began supporting cancer research at MBTI. Initially, they solely supported higher-level research projects investigating genotypes similar to those found in Josh's glioblastoma, but they have since shifted their focus to supporting early-stage projects in order to jumpstart the next era of brain cancer research.
"When it comes to research, I think people like to get from A-to-Z right away," Joe said. "And for us, we see it as a long-term thing. We hope we can provide one more piece of the puzzle."
While exploring novel ways they could support cancer research, they discovered that scientists' early-stage projects often face financial barriers that can prevent or delay them from pursuing funding from prestigious research supporters like the National Institutes of Health or NIH. With that in mind, they set out to help scientists investigating an array of new approaches rather than singular, existing research initiatives.
"Gifts like these are incredibly important in our fight to uncover new treatments for patients with brain tumors. Cancer research isn't cheap, and as Josh and Joe have observed, costs can be prohibitive for scientists to get new and innovative projects off the ground. Supporting pilot research projects does just that, and the impact of their aid is incredibly far-reaching," Dr. Lukas said.
"This philanthropy helps address a number of important needs," he added. "It helps support rapid investigation of novel ideas, allows for the generation of data in preparation for NIH-funded grant proposals, and fosters the development of the future generation of brain tumor researchers."
For more information about supporting Malnati Brain Tumor Institute, please contact Terri Dillon at terri-dillon@northwestern.edu or 312-503-4837.