New Stulberg Professorship to Boost Osteoarthritis Research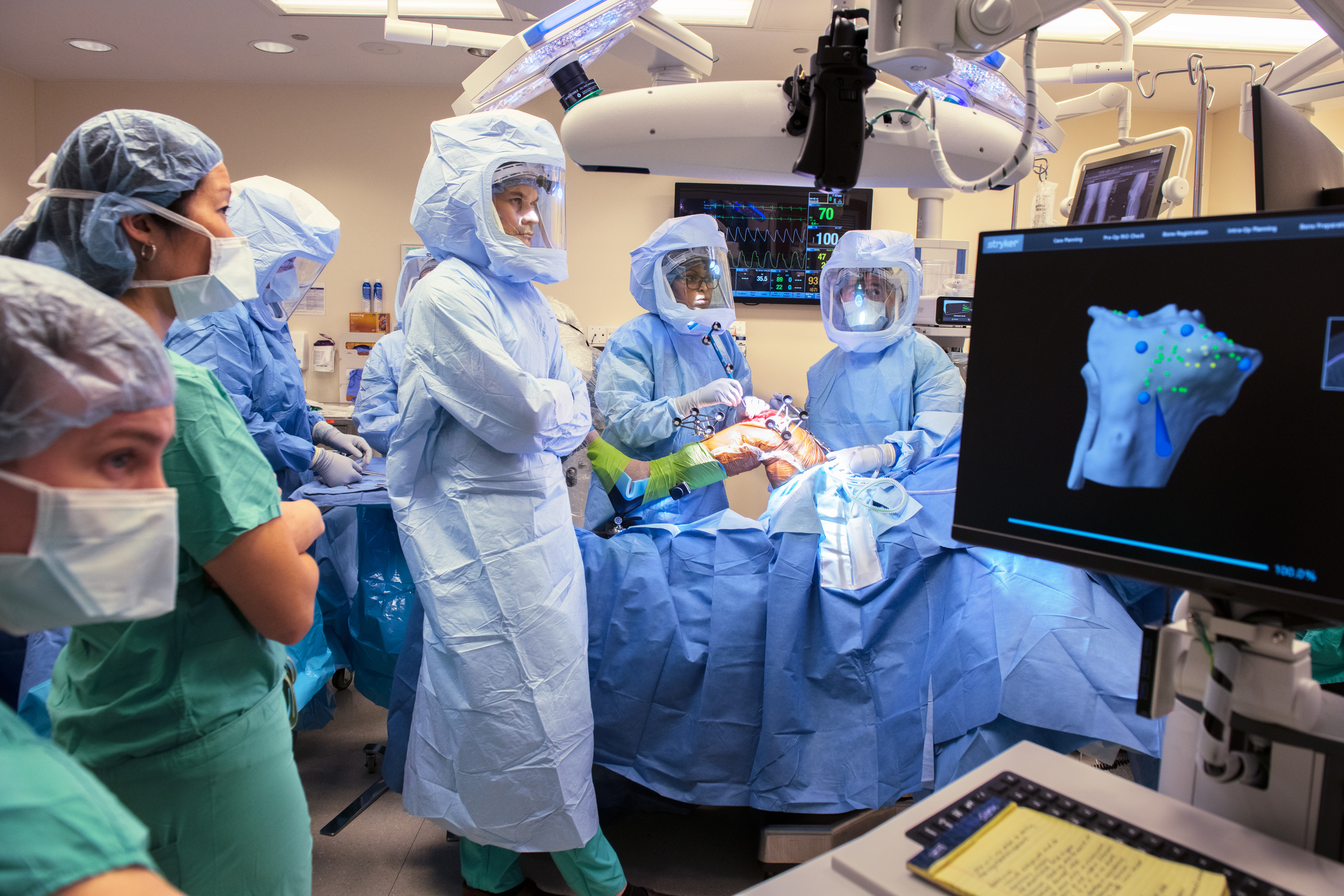 This story was published in the September 2023 issue of The Philanthropist, a newsletter for supporters and friends of Northwestern University Feinberg School of Medicine.
September 18, 2023
Since the 1970s, orthopaedic surgeon S. David Stulberg, MD, has seen new medical research transform the lives of patients with various forms of joint disease—but he says he hasn't seen any promising leads for his many patients afflicted with osteoarthritis.
To try to stem the tide of this vast and growing patient population, Dr. Stulberg, clinical professor of Orthopaedic Surgery, and his wife, Jann, recently gifted $3 million to establish the S. David Stulberg, MD, Professorship in Orthopaedic Surgery and Degenerative Joint Disease in the Department of Orthopaedic Surgery.
The goal, Dr. Stulberg said, is to empower an investigator to lead efforts at Northwestern to better understand and treat osteoarthritis, even in its early stages. His hope is that the new Stulberg Professor will mobilize and inspire other Northwestern researchers in epidemiology, genetics, and biochemistry to collaborate around the shared goal of finding treatments for osteoarthritis.
The Blight of Osteoarthritis
Osteoarthritis affects more than 32.5 million adults in the United States, according to the Centers for Disease Control or CDC. It is one of more than 100 types of arthritis but the most common. It occurs most frequently in the hands, hips, and knees, and it is one of the most expensive chronic health issues.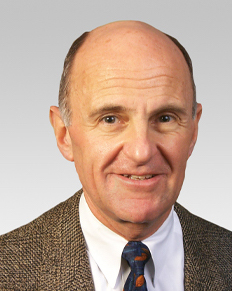 While joint replacement surgery usually helps patients with osteoarthritis, it requires a significant commitment to rehabilitation and recovery and poses a great cost to healthcare payers. Still, Dr. Stulberg completes joint replacements for hundreds of patients each year.
"The good news is that joint replacement is a very effective way of treating advanced arthritis," he said. "The bad news is that, in my entire career, there's been no significant impact on the cause or treatment that reduces the progression of the disease."
In other words, even with an early diagnosis, patients don't have any direct course of action to prevent the disease from worsening. Unlike chronic conditions such as diabetes or heart disease, there are no blood tests or early interventions that can pinpoint the disease's progression and improve the patient's outlook. The disease does appear to be inherited, but without efficient treatments, patients are left to endure the disease until surgery is the best remaining option.
Dr. Stulberg has more than 40 years of experience treating patients with osteoarthritis, and he hopes that the new Stulberg Professor can make strides in our understanding and prevention of the disease.
"I've done a large number of joint replacements on the sons and daughters of previous patients," Dr. Stulberg said, emphasizing the urgency for breakthroughs.
Dr. Terrance Peabody, chair of the Department of Orthopaedic Surgery and the Edwin Warner Ryerson Professor of Orthopaedic Surgery, credited Dr. Stulberg's long and distinguished career as evidence of the good that can come from investigation within the field.
"The new Stulberg Professorship presents an enormous opportunity for Northwestern to pursue meaningful breakthroughs in our understanding and treatment of osteoarthritis, which affects millions of people and negatively impacts their quality of life," Dr. Peabody said. "We are thrilled about the research avenues that Dr. Stulberg's gift has afforded us and look forward to building a research, clinical, and educational osteoarthritis program of national reputation."
Named and endowed professorships, like the new Stulberg Professorship, represent the highest honor a university can bestow upon its faculty. These positions represent the pinnacle of academic achievement and excellence and are reserved for the most distinguished and productive physicians and scientists. They carry great prestige and impact for the benefactor, the appointed holder of the professorship, and the university and medical school.
"Given the prevalence of the disease and significance of the symptoms once it occurs, reinforced efforts are needed to reduce its impact on patients," Dr. Stulberg said. "My hope is that the new professor can really shake things up and make a difference in the field through leadership at Northwestern."
For more information about supporting the Department of Orthopaedic Surgery, please contact Andrew Christopherson at 312-503-3080 or andrew.christopherson@northwestern.edu.