Advancing Feinberg's Commitment to Diversity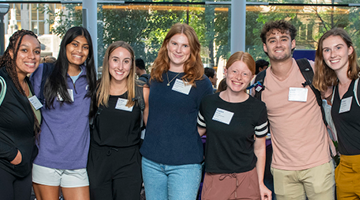 New Initiative Bolsters Efforts to Improve Representation in Medicine
This story was published in the September 2023 issue of The Philanthropist, a newsletter for supporters and friends of Northwestern University Feinberg School of Medicine.
September 18, 2023
The Office of Diversity and Inclusion, or ODI, at Northwestern University Feinberg School of Medicine is ushering in a new era of programs and resources for students and faculty from diverse backgrounds with the kickoff of a new, $10 million fundraising initiative.
The initiative is intended to raise endowment support for ODI objectives, including scholarships and funds to support early career physician-scientists.
"To achieve the aspirational goal of health equity, we must increase the critical mass of medical professionals either self-identifying or culturally aligned with the under-represented communities we serve," said Clyde W. Yancy, MD, MSc, vice dean of Diversity and Inclusion, the Magerstadt Professor, and chief of Cardiology in the Department of Medicine. "We need new ideas, diverse ideas, new science, diverse science."
This year, the Office of Diversity and Inclusion is celebrating 20 years of serving medical students, faculty, and alumni at the medical school. In 2015, under the direction of Dr. Yancy, the office was recalibrated to serve not only as a resource for Feinberg students but also to more broadly implement strategies to enhance inclusion and promote diversity at Northwestern Medicine.
The office has since championed multiple initiatives to foster a culture of belongingness, inclusion, and acceptance. Programmatic outreach extends from Chicago high schools to early career clinicians and scientists at Feinberg School of Medicine. Its strategic focus includes recruitment, education, and partnerships with the goal of building diverse and exceptional talent in scholarship, clinical care, leadership, and community engagement.
Giving Inspired by the Actions of a Colleague and Mentor
"Medicine is meant to be inclusive," says Julius W. Few, MD, '00 GME, a plastic surgeon and health system clinician in the Department of Surgery who recently committed $300,000 to Feinberg to support plastic surgery trainees of diverse backgrounds.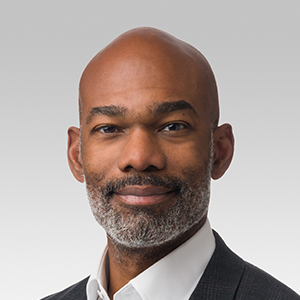 Dr. Few was completing his plastic surgery fellowship at Northwestern in the late 1990s when he learned that faculty member and medical alumnus James A. Hill '71, '74 MD, '79 GME, was personally funding several students in the medical school. This was one of the first major diversity efforts he remembers witnessing at Northwestern. Now, he said, he is impressed and inspired by the shared vision Feinberg Dean Eric G. Neilson, MD, and Dr. Yancy have for ODI.
"I was deeply moved by Dr. Hill's actions. As a person of color who has been part of the faculty for almost 25 years, I'm deeply motivated by the effort," he said.
Now, Dr. Few aims to pay it forward through gifts that help demystify the field of plastic surgery to medical students of color and simultaneously help ensure that healthcare providers are representative of the populations they serve. "So much comes from awareness," he said.
At ODI, the new $10 million initiative will provide structured funding for endowed scholarships, such as the Feinberg Promise Scholarship Fund, and the Diversity and Inclusion Faculty Excellence Fund.
"Our goal is simple but even more necessary after the recent Supreme Court ruling," said Dr. Yancy, referring to the court's decision in June to end race-conscious affirmative action in college admissions. Dr. Yancy also supports ODI through his own generous giving.
"In accordance with our mission, we aim to build a relentless force of diverse medical professionals with brilliant ideas capable of meaningful change and future leadership," he said.
For more information about supporting the Office of Diversity and Inclusion at Feinberg, please contact Tiffany Scaparotti at tiffany.scaparotti@northwestern.edu or 312-503-3088.