Professional Role Becomes Personal for Eisenberg Foundation Director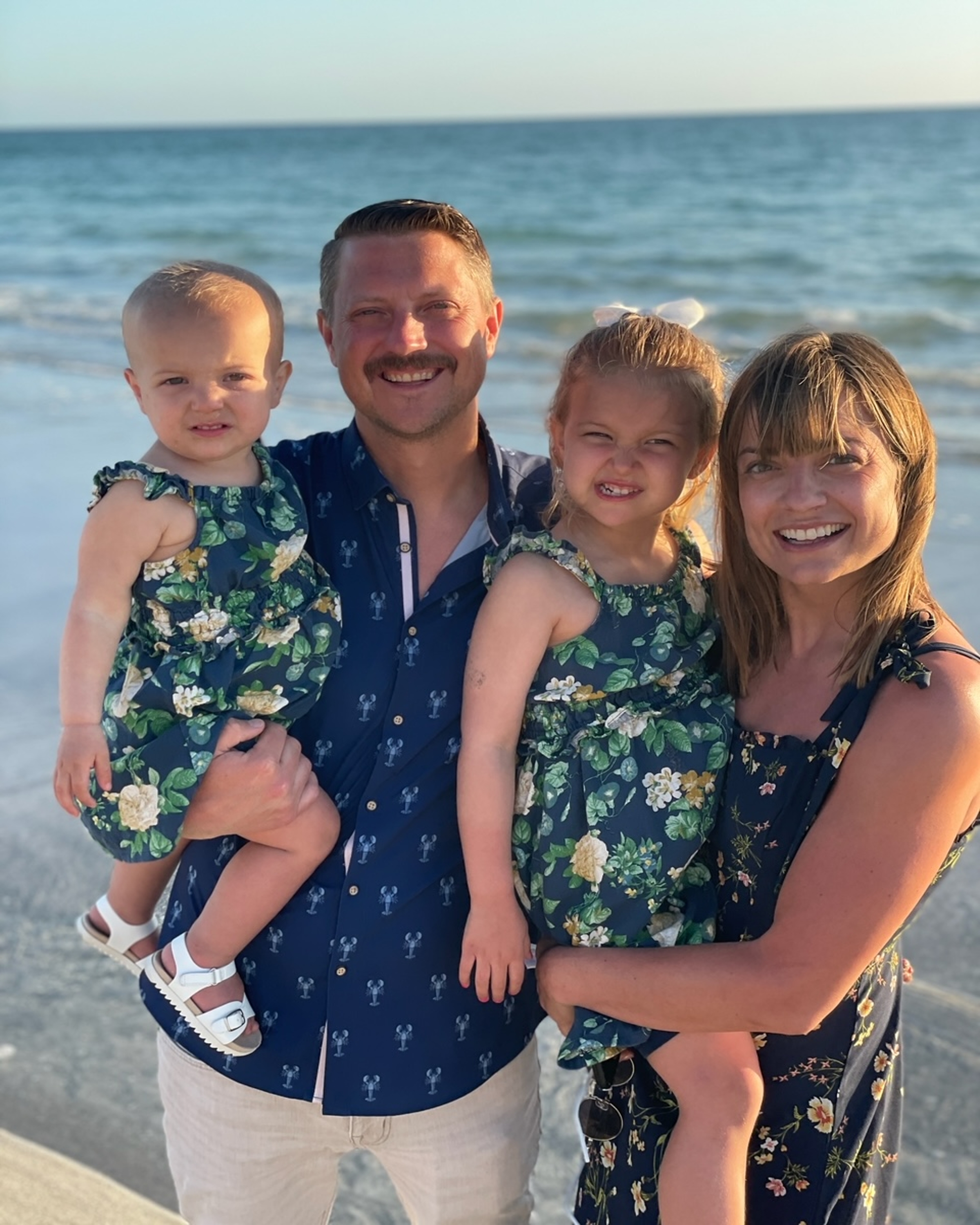 In January 1999, Harold "Hal" Eisenberg passed away from gastrointestinal cancer at the age of 53. His friends and family immediately launched the Harold E. Eisenberg Foundation to fight gastrointestinal (GI) cancers and to save others from facing the same devastating loss of a loved one. Since its establishment, the Eisenberg Foundation has supported the work of the Robert H. Lurie Comprehensive Cancer Center of Northwestern University and committed more than $3.5 million to fund breakthrough GI oncology research.
In July 2022, Kristen Young became the executive director of the Eisenberg Foundation. Most recently at the American Lung Association, she was eager to apply her extensive experience working in the nonprofit world to raising funds to advance cancer care. Two months later, Kristen received a diagnosis of stage 3 colon cancer at the age of 37.
The full circle moment of the foundation's longstanding partnership with Northwestern and Kristen's personal cancer journey at Lurie Cancer Center did not go unnoticed by this mother of two young children. She said, "Looking back, I know taking on this role with the Foundation was meant to be."
Kristen's Story
"I had noticed symptoms in February 2022, but I had given birth to my second daughter only a few months earlier and then the entire family got COVID," recalled Kristen, a resident of Highwood, Illinois. "With so much going on in our lives at the time, I just assumed my body was out of whack."
A few months later, with symptoms continuing, she saw gastroenterologist Charles Muller, MD, instructor of Medicine (Gastroenterology and Hepatology). He advised Kristen to undergo a colonoscopy. After receiving her unexpected diagnosis last fall, Kristen—who had no family history of colon cancer—looked to the Lurie Cancer Center for her cancer care. Her team included oncologist Mary Mulcahy, MD, professor of Medicine (Hematology and Oncology), Radiology, and Surgery, and GI surgeon Mohammad Abbass, MD, MPH, assistant professor of Surgery (Gastrointestinal): Together, they quickly mapped out Kristen's treatment strategy. First, Kristen had surgery to remove the tumor from her colon and surrounding lymph nodes in October. A three-month course of chemotherapy followed, which she recently completed this March.
"Dr. Mulcahy shared that because of recent progress within cancer research, chemotherapy is much more personalized today. They prescribe only what is needed based on what they know works to achieve the best outcomes," she continued. "That really resonated with me. Curing cancer doesn't necessarily happen in leaps and bounds. Small improvements can make a huge impact on the lives of people and families going through cancer treatment."
An Important Platform
Working for the Harold E. Eisenberg Foundation, Kristen feels privileged to use her personal experience to help others. In additional to supporting GI cancer research, the organization fosters real estate education for students looking to enter the field where Hal Eisenberg made his mark. "I don't want others, especially young people, to be blindsided," said Kristen, who hopes to weave in health education into the foundation's programming. "Don't let symptoms go unnoticed. Have regular checkups. Make sure you know your family's cancer history."
Kristen values every dollar the Harold E. Eisenberg Foundation raises for GI research so that Northwestern investigators can make new discoveries. "Each and every movement forward makes a difference," she said. "Just by facilitating this support, I hope to help improve the care for others like me who benefited from advances in cancer treatment."
Make a gift to support cancer research.
For more information about supporting The Harold E. Eisenberg Foundation, or the Robert H. Lurie Comprehensive Cancer Center, please contact Nicole Langert at nicole.langert@northwestern.edu or 312-503-6743.