High-Impact Philanthropy Changes the World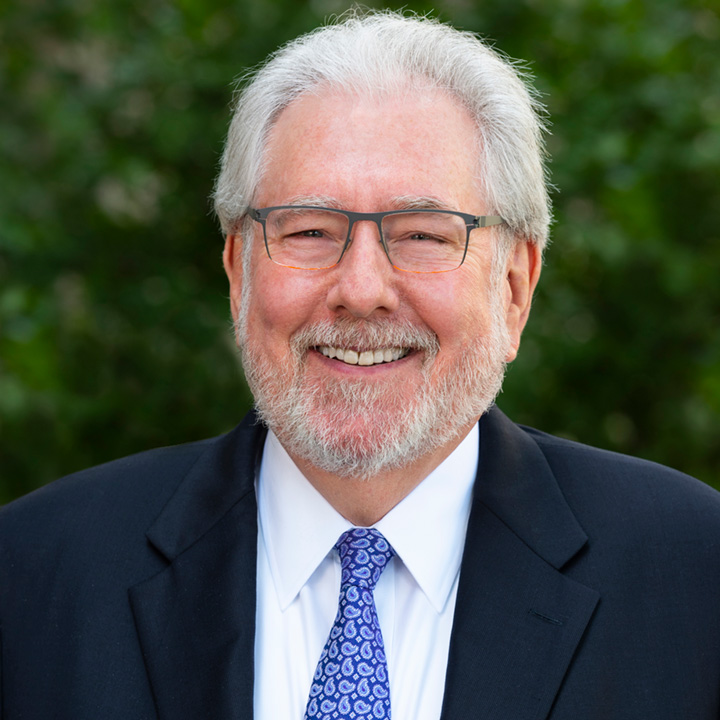 This story was published in the April 2023 issue of The Philanthropist, a newsletter for supporters and friends of Northwestern University Feinberg School of Medicine. Read the whole issue here.
Anyone can claim to change the world, but at Northwestern University Feinberg School of Medicine that is exactly what we are doing. Working together, with the help of high-impact philanthropy from our remarkable donors, we are changing and will continue to change the world.
Research
Our Dean Eric Neilson points out that "Everything we know today in medicine started out as an experiment somewhere, and those advances are required if there is to be progress in healthcare." Government, foundations, and industry invest a great deal of money in established ideas to ensure medical progress, but support for true innovation through foundational scientific data and new ideas is less available and often difficult to fund. Start-up grants made possible through philanthropy allow us to build the exciting base ideas that can blossom into new approaches and therapies.
A recent example is the breakthrough work of Rod Passman, MD, in our Division of Cardiology. A crucial starter grant led to the development of an idea that may revolutionize the care of patients with heart arrhythmias. This work is now supported by a $37 million grant awarded to Dr. Passman and his team from government and industry. Some patients with heart arrhythmias require lifelong anticoagulation medicine to prevent them from developing heart attacks, strokes, or pulmonary embolism. Dr. Passman is conducting a clinical trial using smart watches to monitor arrhythmias in order to reduce the lifelong exposure that patients have to anticoagulant drugs, which themselves can have severe toxicities by causing bleeding. If the current study is successful, the results will profoundly impact millions of patients.
Scholarships
Medical school is expensive. Scholarships for medical students allow them to reduce or eliminate massive debt and can change the course of their selected specialties and/or career trajectory. Scholarship support changes the world for individual students who receive such funding.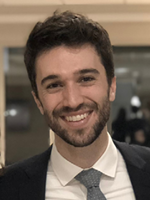 Medical alumnus Dr. Sean Jenvay was awarded the Dr. Whitney Addington Scholarship as a first-year medical student and held the scholarship during all four years of medical school. He attended UC Berkley as an undergraduate and worked as an emergency medical technician between college and medical school. He graduated with his MD from Northwestern in 2019 and is a prime example of how scholarship funding impacts and changes our students' lives and supports their career paths. Dr. Jenvay chose psychiatry for his residency training and future career and is currently a resident at the University of California, San Francisco. After residency, Dr. Jenvay plans to take a position focusing on community mental health for the publicly insured population in the Bay Area. In one of his thank you letters to the Addington Scholarship donors, Dr. Jenvay shared, "The aid you were able to provide me played a large part in allowing me to come to Northwestern, and it will go a long way in lightening my load in the years to come as I have to honestly face down the finances of medical training. Your scholarship has altered my life for the better!"
Professorships
Medical school faculty require income streams to support their salaries. These dollars can come from a variety of sources, including clinical revenues, research grant support, and tuition funds for teaching. Endowed professorships, created through philanthropy, however, provide additional income streams that provide faculty with protected time to participate in research, medical education, clinical care, advocacy, and/or community service activities that are not dependent upon delineated income streams. Endowed professorships change the world for Feinberg faculty members who receive such support and such a prestigious academic honor.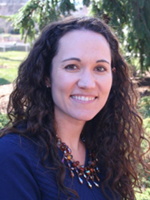 A shining example is Sara Becker, PhD, who joined Northwestern in August 2022 as the Alice Hamilton Professor of Psychiatry and the inaugural director of the newly formed Center for Dissemination and Implementation Science, which is part of Feinberg's Institute for Public Health and Medicine (IPHAM). Dr. Becker was most recently on faculty at the Brown University School of Public Health and the Warren Alpert Medical School. The vital funds from the Alice Hamilton Professorship in Psychiatry were critical in Dr. Becker's recruitment, as well as her establishment at Northwestern as leader of the center. A nationally recognized implementation scientist, Dr. Becker's research promotes the uptake of evidence-based practice into routine clinical care. Her implementation research incorporates workforce development, digital health, direct-to-consumer marketing, and designing user experiences to promote sustained behavior change. Under her leadership, the newly formed Center for Dissemination and Implementation Science aims to bridge the gap between public health and medical knowledge (what we know) and public health and medical practice (what we do).
Space
Impactful research requires state-of-the-art space and equipment. Investment in new buildings with the best technology and facilities is required for academic growth. Construction of the Louis A. Simpson and Kimberly K. Querrey Biomedical Research Center permitted a more than doubling in Feinberg research grants from $315 to $650 million. The building is now fully populated with laboratory teams, so future growth will require new space. Building such forward-looking facilities requires philanthropy. Lou Simpson and Kimberly Querrey invested $92 million and John and Laura Potocsnak, Howard Trienens, David and Lynne Weinberg, Drew and Noni Senyei, and Stanley and Fern Manne joined them to help in the construction of this research space. Kimberly Querrey and the estate of Lou Simpson have recently pledged another $100 million for research and space including a new tower. This will increase the size of the building to more than one million square feet, making it the largest academic research building in the United States. This investment will allow current programs to expand and for new faculty investigators to be recruited, once again changing the world, arm in arm with our incredible donors and friends.
With our sincere appreciation,
Alan M. Krensky, MD
Executive for Development at Northwestern Medicine
Vice Dean for Development & Alumni Relations