Medical Alumnus Honors Beloved Wife with Scholarship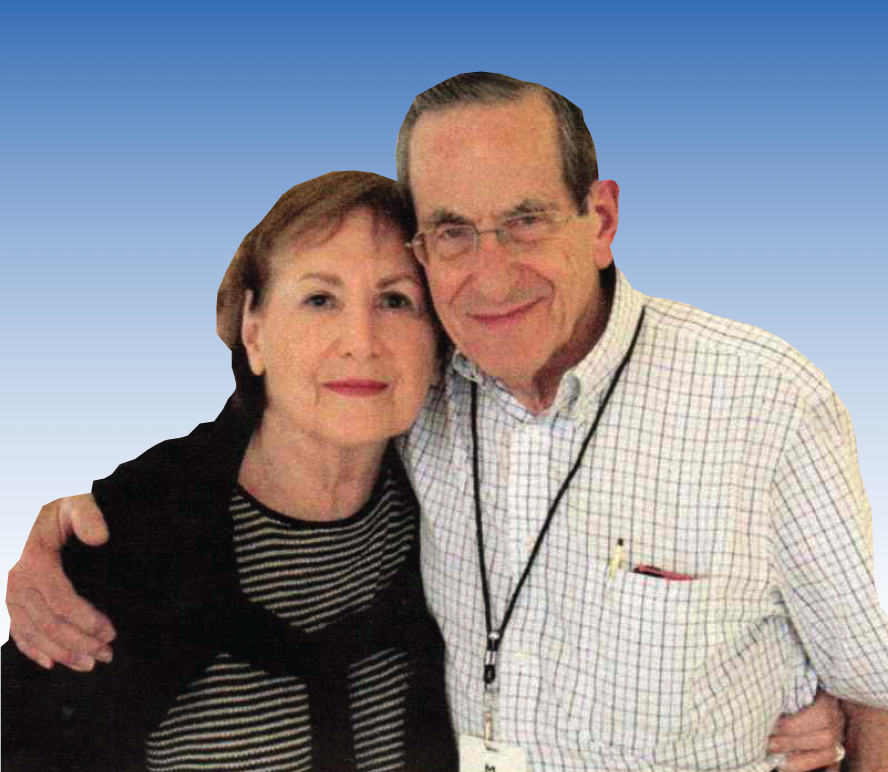 This story was published in the September 2023 issue of The Philanthropist, a newsletter for supporters and friends of Northwestern University Feinberg School of Medicine.
September 18, 2023
Medical alumnus Marshall Sparberg, '57, '60 MD, credits Northwestern for his long and rewarding career in gastroenterology. When his beloved wife, Eve, passed away this past January, he turned to Northwestern University Feinberg School of Medicine to establish the Eve Gaymont Sparberg Scholarship in her name so that others could benefit from the medical school's resources and prestige.
This scholarship will provide support to one medical student over their four years of study at Feinberg.
"I owe a lot to Northwestern, very simple," said Dr. Sparberg, who has been affiliated with the school for more than 50 years. "Obviously, medical school is expensive. If a student can go to medical school based on scholarship, that's wonderful."
A Career and Marriage Deeply Rooted in Chicago
After graduating from Senn High School in Chicago's Edgewater neighborhood, Dr. Sparberg was admitted into the seven-year program at Northwestern, which enabled him to attend as an undergraduate for three years and spend the next four years in medical school. His tuition, too, was partially funded through scholarship support, including the James A. Patten Scholarship for Students Taking Combined Medical/College of Arts and Sciences Courses.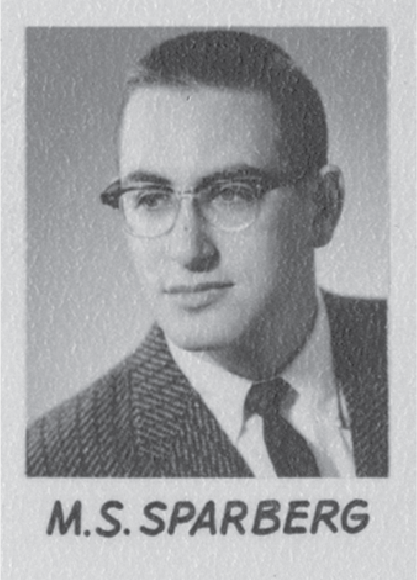 He parted with the institution only from 1960-67, during which time he completed rotating internships in Evanston, his residency in internal medicine at Barnes Hospital in St. Louis, and a fellowship in gastroenterology at the University of Chicago. He then served as a staff gastroenterologist in the U.S. Air Force at Wilford Hall Medical Center in San Antonio.
Upon his return to Chicago, he led a successful career in private practice at Northwestern in the Streeterville neighborhood, steps from where he graduated medical school more than 60 years ago. Over the years, he was awarded an honorary professorship, and he now attends classes through the university's Osher Lifelong Learning Institute.
"I love Chicago," he said. "And I'm just not one of these guys that pulls up roots and goes someplace else. I had to do it for my training, but I love this city."
Dr. Sparberg met Eve Gaymont in the city in 1985, while she was married but separated from her first husband. Her brother introduced them. On their first date, they attended the Vincenzo Bellini opera "The Capulets and the Montagues" in 1985—and the rest was history.
Born in Hungary, Eve and her parents fled the Nazis the day before the start of World War II, when she was five years old. Although she and her parents reached safety in New York, she lost her grandparents to the Holocaust. "She could never talk about it," Dr. Sparberg said. "She literally could not go into the Holocaust Museum or anything else. It was too close to her."
Eve Gaymont attended Sullivan High School in Chicago and graduated from Bradley University in Peoria in 1955. While raising her two children, Jodi and Steve, she earned a master's degree from Illinois State University, taught home economics at Bradley, and volunteered as a docent at the Peoria Art Museum. She worked in marketing for many years and later served as president of the Chicago Financial Advertisers.
She and Dr. Sparberg married in 1987. She eventually became the office manager for his medical practice where she worked for more than 20 years, earning a reputation for her compassionate and discerning presence. "She was a people person, very much so," Dr. Sparberg said. "She just bonded with all our patients."
The Sparbergs shared a love of the opera, concerts, and traveling. During their years together, they traveled around the world, including several trips to Budapest to visit Eve's remaining relatives. She was remembered at her memorial service as being a force of nature with an adventurous spirit.
She was 88 when she passed. Now, Dr. Sparberg hopes to honor her with the scholarship fund to benefit bright students pursuing degrees in medicine.
"Dr. Sparberg's gift is a touching tribute to Eve," said Marianne Green, MD, the Raymond H. Curry, MD, Professor of Medical Education and vice dean for Education. "We are immensely grateful to the Sparbergs for their long history of support for Feinberg's exceptional students and their promising futures."
For more information about supporting scholarships, please contact Vic Maurer at victor.maurer@northwestern.edu or 312-503-2417.