Alumni hear from Feinberg aging experts at New York, San Francisco events
May 29, 2023
Alumni in New York City and San Francisco were recently treated to panel conversations on aging from leading experts affiliated with the Potocsnak Longevity Institute at Northwestern University Feinberg School of Medicine.
The panels were held as part of the Northwestern Alumni Association's "A Night With Northwestern" series and tackled poignant questions around why some people age faster than others and the ethics of new technology that can pinpoint how long an individual will live. The discussions also touched on how industry focus has shifted from prolonging the lifespan to extending the "healthspan" and what that could mean for the future of healthcare.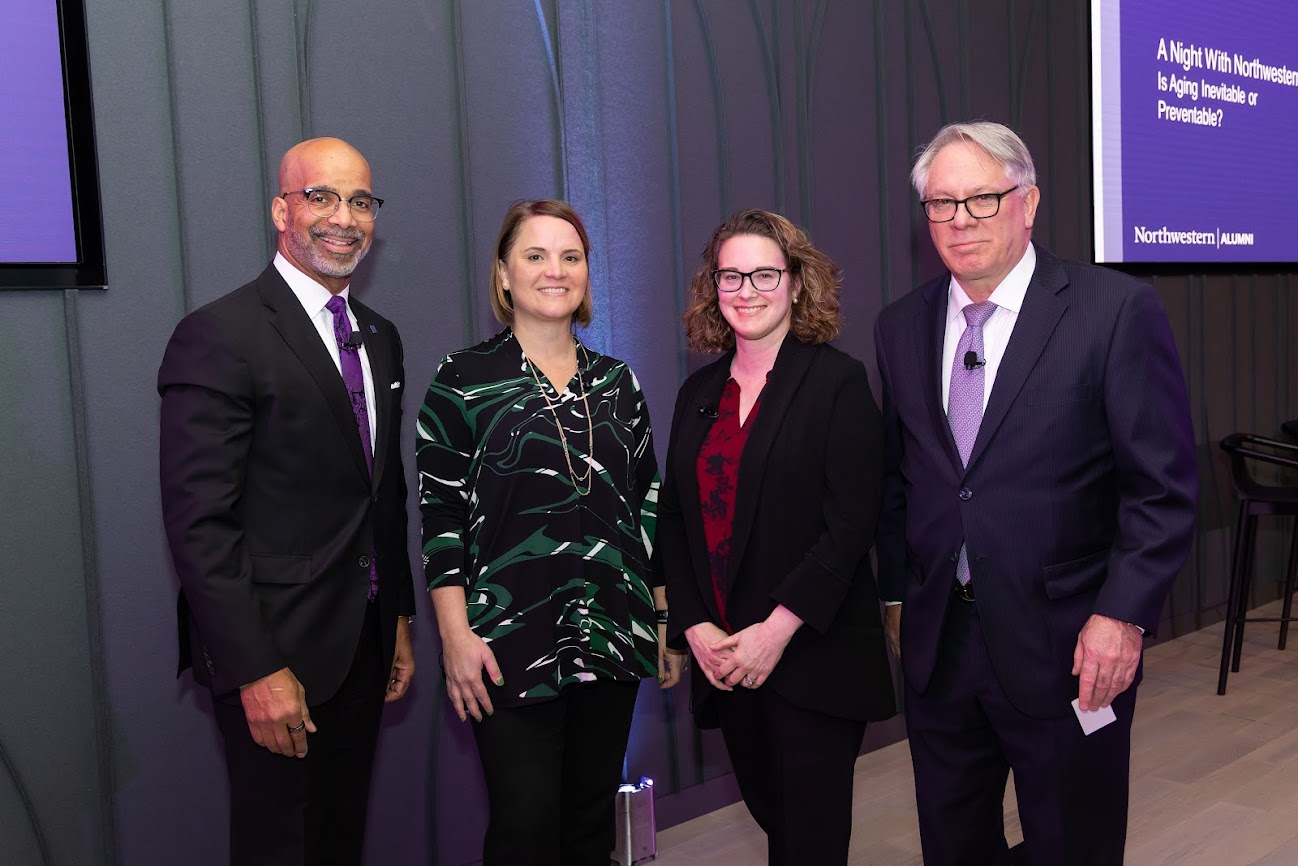 Pictured (left to right): Clyde W. Yancy, MD, MSc; Emily J. Rogalski, '07 PhD; Francesca Elizabeth Duncan, PhD; and Douglas E. Vaughan, MD. March 9, 2023, New York City.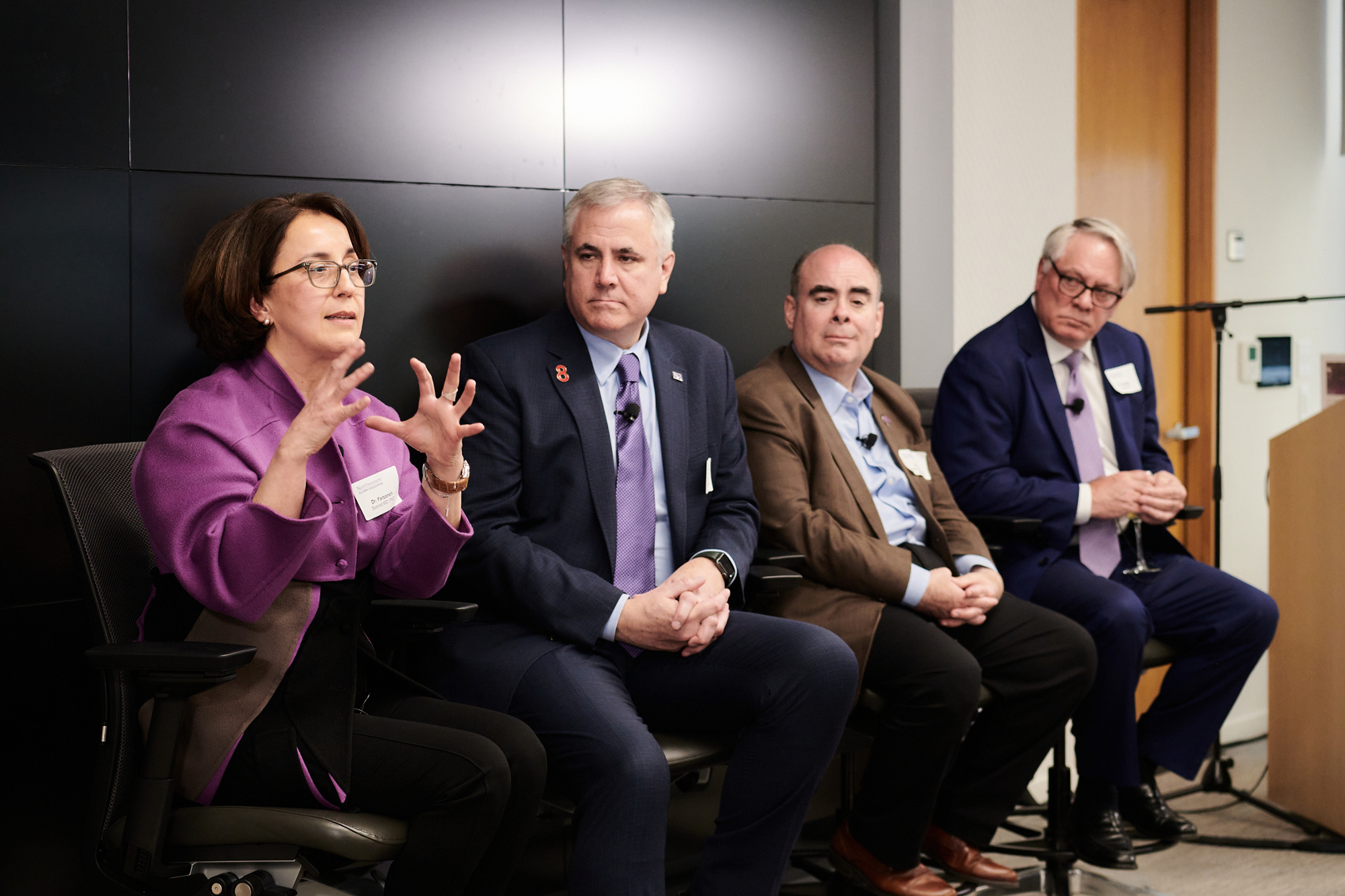 Pictured (left to right): Farzaneh A. Sorond, MD, PhD; Donald M. Lloyd-Jones, MD, ScM; Frank J. Palella '83, MD, '90, '92 GMER; and Douglas E. Vaughan, MD. May 10, 2023, San Francisco.
For more information about supporting the Potocsnak Longevity Institute, please contact MaryPat Mauro at marypat.mauro@northwestern.edu or 312-503-4635.