What My Scholarship Means to Me—and My Future Patients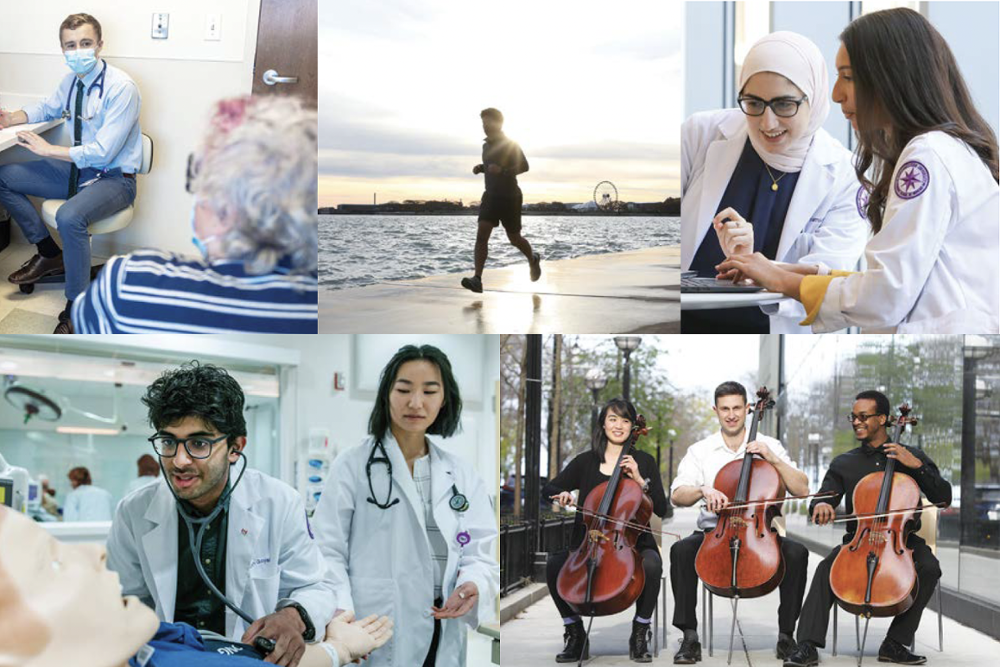 This story was published in the March 2022 issue of The Philanthropist, a newsletter for supporters and friends of Northwestern University Feinberg School of Medicine. Read the whole issue here.
A first-year medical student explains to the alumni and friends who have funded her Class of 1960 Scholarship why their support is so important to her—and the future patients she will serve.
"I was thrilled to receive my acceptance to Northwestern. I wanted to attend an institution with a diverse patient population, early clinical exposure, great research opportunities, and an innovative curriculum. Northwestern excels in all of these areas. But as someone from a low-income family, paying full tuition in medical school would result in overwhelming debt that could prevent me from serving lower-resourced patients.
Your generous gift makes it possible for me to reduce my future debt so I can choose a specialty and practice setting that help underserved patients without fear that I will be unable to pay off my student loans. I believe it is essential that the physician population represent the diversity of our country, so I intend to help other students from low-income backgrounds afford medical school. I will advocate for these changes and donate like you as soon as I am able. I am so grateful to begin my medical career at Northwestern. I cannot thank you enough for your generosity and this amazing opportunity."
More Ways to Support Our Students
In addition to medical student scholarships, there are many other areas through which donors can assist aspiring clinicians and scientists training at Feinberg:
Physical Therapy Scholarships: Help students who will become healthcare providers and leaders in another important branch of medicine.
Student Wellness: Understanding that self-care is an essential ingredient for success, Feinberg is working hard to expand support services focused on students' mental and physical health.
Northwestern Simulation: This important resource allows students to practice skills and procedures on responsive mannequins and 3D-printed models in fully equipped hospital and surgical rooms prior to entering the clinical setting.
Northwestern Medicine Orchestra: Our orchestra is a social and creative outlet for students that enables them to build connections with alumni, faculty, and staff—and our broader Chicago community through performances.
Stethoscopes: Gifts of all sizes can make an impact on our incoming students, allowing them to focus on their education instead of its costs.
For more information about supporting Feinberg students, please contact Larry Kuhn at 312-503-1717 or larry-kuhn@northwestern.edu.