Donor Seed Funding Catalyzes Major Grants and Discoveries
This story was published in the March 2022 issue of The Philanthropist, a newsletter for supporters and friends of Northwestern University Feinberg School of Medicine. Read the whole issue here.
There's a mantra that motivates Feinberg scientists each day: Every treatment ever offered to a patient was once an experiment in a lab. But the route from bench to bedside is a long one, with many challenges along the way, including the expense of getting research off the ground. Initiating a study requires funding for personnel, specialized equipment and supplies, protected time, and space. Fortunately, generous donors to the medical school have been willing to take chances on new ideas, helping Feinberg scientists successfully compete for large federal grants and, ultimately, make discoveries that will lead to better outcomes for patients.
"Medical research is expensive but well worth the investment when lives are at stake," said Eric G. Neilson, MD, vice president for Medical Affairs and Lewis Landsberg Dean at Feinberg. "We are incredibly thankful for the individual donors and foundations that take our mission to heart by supporting investigators who have devoted their careers to answering bold and complex questions about how we can improve human health."
A Center for Pediatric Epilepsy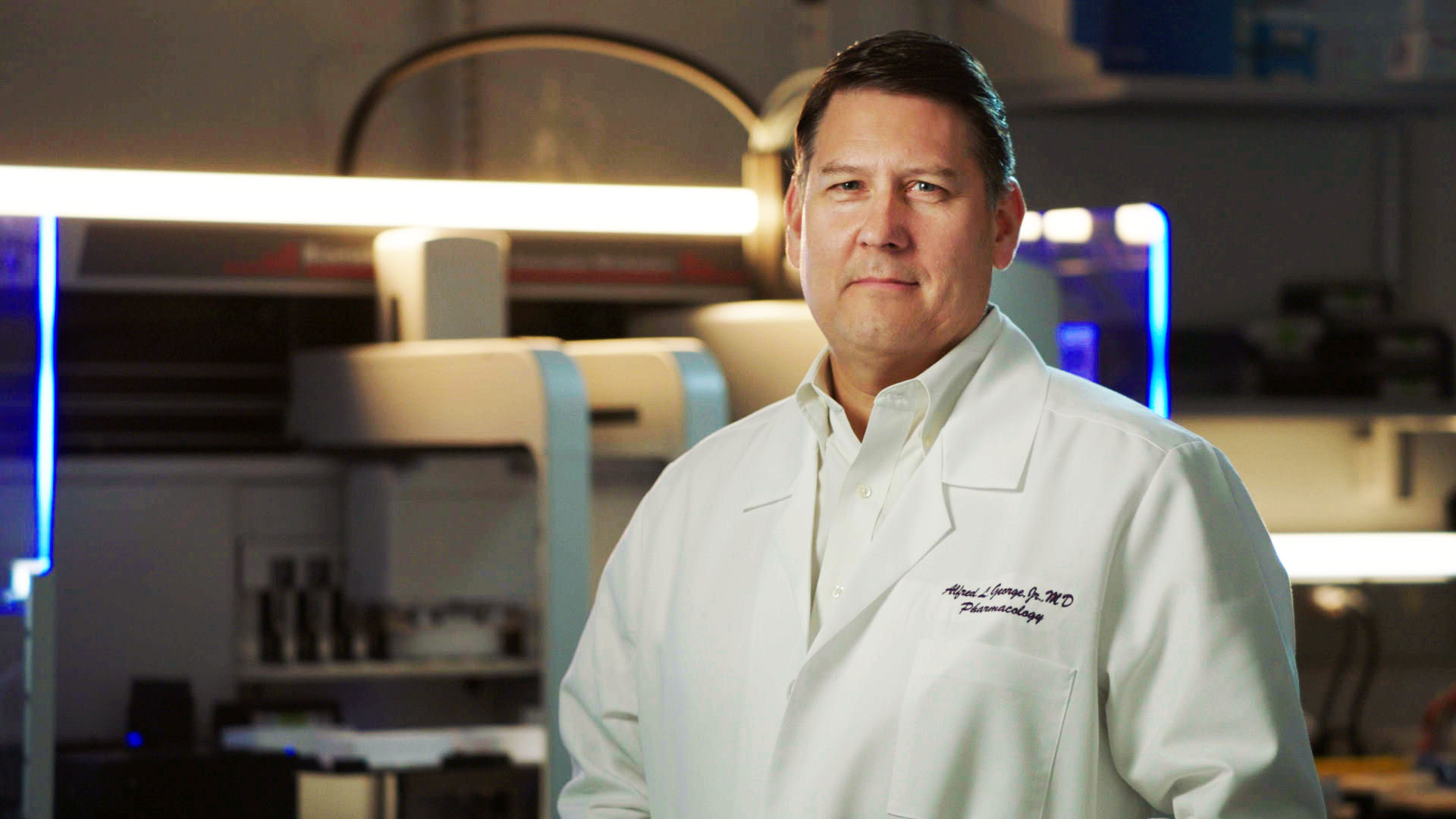 In 2017, The Davee Foundation committed $500,000 to a Precision Medicine in Epilepsy initiative within Feinberg's Department of Pharmacology. One year later, the department was awarded a $12 million grant from the National Institutes of Health (NIH) to establish a research center focused on understanding the genetic underpinnings of childhood-onset epilepsy.
"Applying for the center grant required years of preliminary research to make our case to the NIH," explained Alfred L. George Jr., MD, chair and the Alfred Newton Richards Professor of Pharmacology and principal investigator on the grant. "We could not have obtained that major funding without The Davee Foundation's support, which allowed us to set up important building blocks to vie for this highly competitive award."
Using funding from The Davee Foundation and NIH, the research team has amassed a biobank of stem cells from children with epilepsy who have certain gene mutations to study the unique cellular mechanisms responsible for their disease. They have already published new findings that suggest alternate targets for treating pediatric epilepsy.
"The Davee Foundation is proud of its history funding start-up research through Feinberg," said Craig Grannon, former executive administrator of The Davee Foundation, which closed in 2019. "The Davees knew that the NIH did not fund new research, that it requires external initial funding. They felt that new research was crucial to scientific progress, and therefore made this kind of funding a priority throughout the life of the Foundation."
Discoveries for Women's Health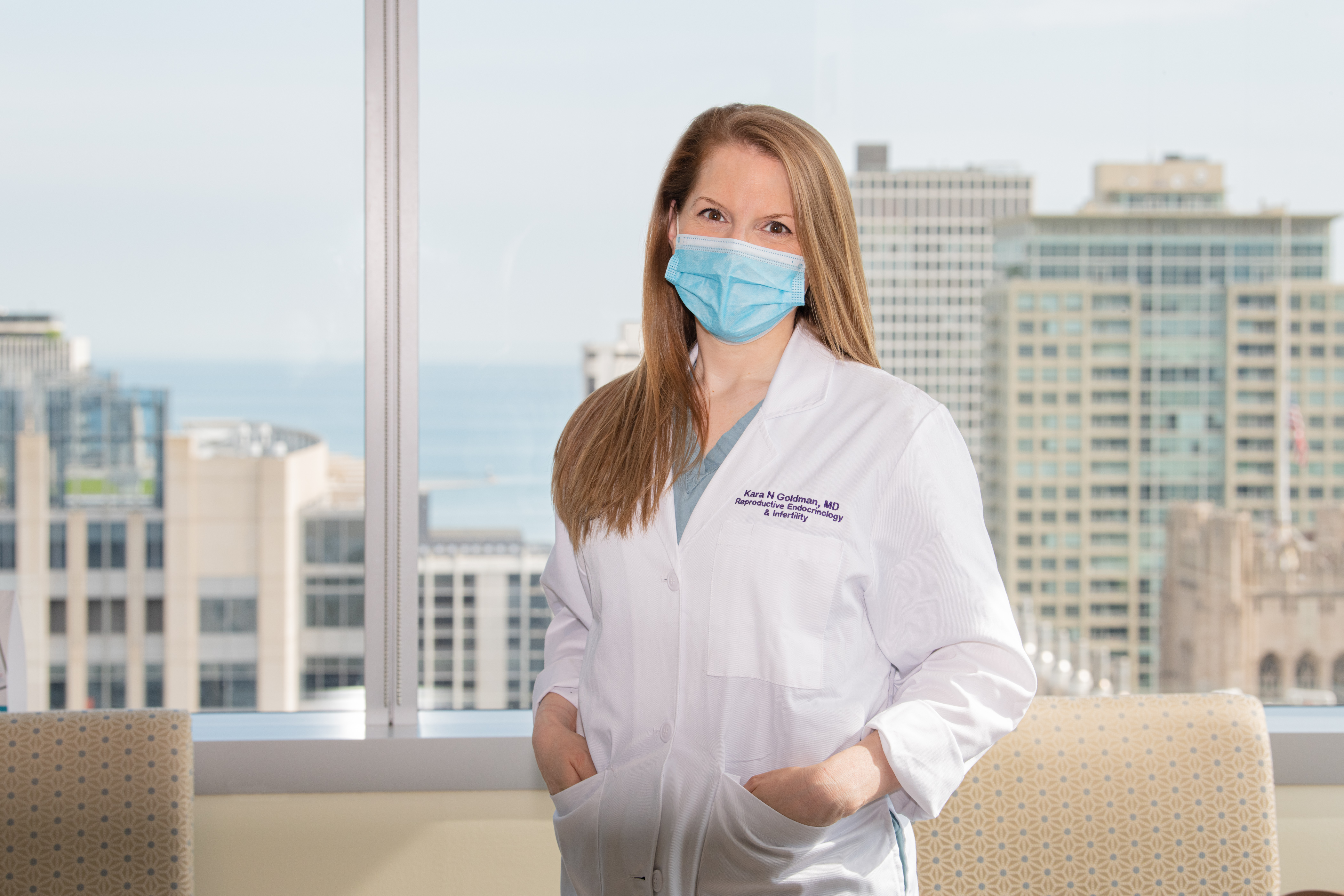 Funding from another vital partner to Feinberg, Friends of Prentice, has pushed forward research that has translated to tangible benefits to women's health. Friends of Prentice grant recipients have developed programs to support mothers with perinatal depression, built out technology to connect parents to their babies in intensive care, and uncovered better treatments for patients with uterine fibroids.
"We face a critical and vast knowledge gap in the areas of health, wellness, and disease progression for women," said Kristen Field, executive director of Friends of Prentice. "We are committed to closing that gap through important research that will have a long-lasting and vital impact on women's health across the entire arc of their lives. Playing a small part in funding research has ripple effects for women's health not only in the science itself but what it means for the scientists, patients they will treat, individuals they will mentor, and communities they will change."
The Power of Philanthropy

"As a grateful recipient of generous funding from Friends of Prentice, I am astounded by the powerful impact that donor funding has on researchers, trainees, and most importantly on patients. Philanthropic support goes far beyond the materials and supplies needed to execute research. At a time when I needed to build my research program, Friends of Prentice gave me encouragement, confidence, and generous support to move forward. Philanthropic funding also holds tremendous meaning for educators and trainees. It provides resources needed to train the next generation of scientists. With my Friends of Prentice funding, I am mentoring four graduate students through Northwestern's Master of Science in Reproductive Science and Medicine. This donor support not only impacts me but also the careers of bright young investigators."

—Dr. Kara Goldman
Current grant recipient Kara Goldman, MD, '12 GME, is studying the mechanisms underlying ovarian aging. She hopes this work will lead to new drugs to protect ovaries and improve reproductive health.
"As a clinician-scientist, I am first and foremost motivated and inspired by my patients. I am privileged to care for women facing cancer treatments that may impact their fertility and reproductive health, and the patients I care for directly influence the research questions I'm compelled to ask," said Dr. Goldman, associate professor of Obstetrics and Gynecology and a Northwestern Medicine reproductive endocrinologist.
"From my initial investigations in a mouse model, transitioning next to a translational approach in human tissue specimens, Friends of Prentice funding has given me the tools I need to take patient-inspired research questions into the laboratory and, hopefully, eventually back to the clinic to improve the lives of patients."
For more information about supporting pharmacology, please contact Andrew Christopherson at 312-503-3080 or andrew.christopherson@northwestern.edu. For information about supporting obstetrics and gynecology, contact Jordan Sund at 312-503-2706 or jordan.sund@northwestern.edu.