Run4Papa Founder Takes On World's Highest Marathon to Fund Dementia Research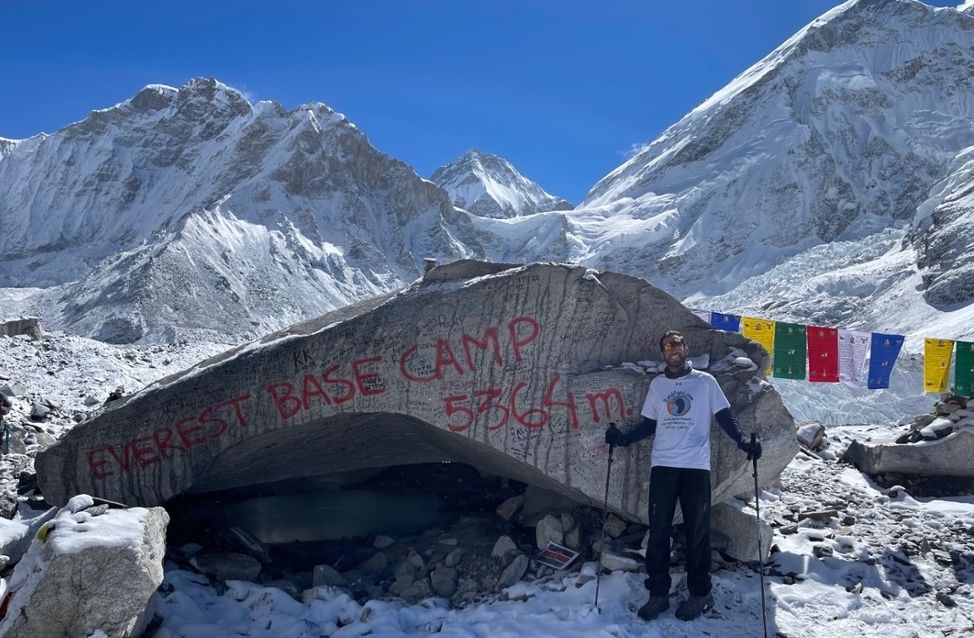 Above: Jason Boschan hiked for 11 days to reach the 17,600-foot elevation at Everest Base Camp where the marathon began. 
"Everybody has their own Mount Everest they were put on this earth to climb," said Run4Papa founder Jason Boschan. "Mine is running to find a cure for dementia."
Although Mr. Boschan is referring to a figurative Mount Everest, his journey towards a cure includes conquering the actual mountain itself. In May 2022, he ran the Everest Marathon, a feat that fewer than 2,000 people have completed in the race's 20-year history.
The endeavor consisted of 11 days of hiking to Everest Base Camp (EBC), an average of more than five hours of hiking per day, and 10 hours, 41 minutes, and 29 seconds running the "world's highest marathon"—all to support dementia awareness and research in the Mesulam Center for Cognitive Neurology and Alzheimer's Disease at Northwestern University Feinberg School of Medicine.
Mr. Boschan established Run4Papa in 2011 to honor his grandfather, Louis "Papa" Heyman, MD, who was diagnosed with primary progressive aphasia (PPA) in 2009 and passed away in 2013. PPA is a form of dementia that involves a gradual loss of language function.
When his grandfather sought treatment at Northwestern, Mr. Boschan connected with other patients with PPA and caregivers. He has since built a strong foundation of support for PPA research at the Mesulam Center by running 57 races around the world, including 13 marathons.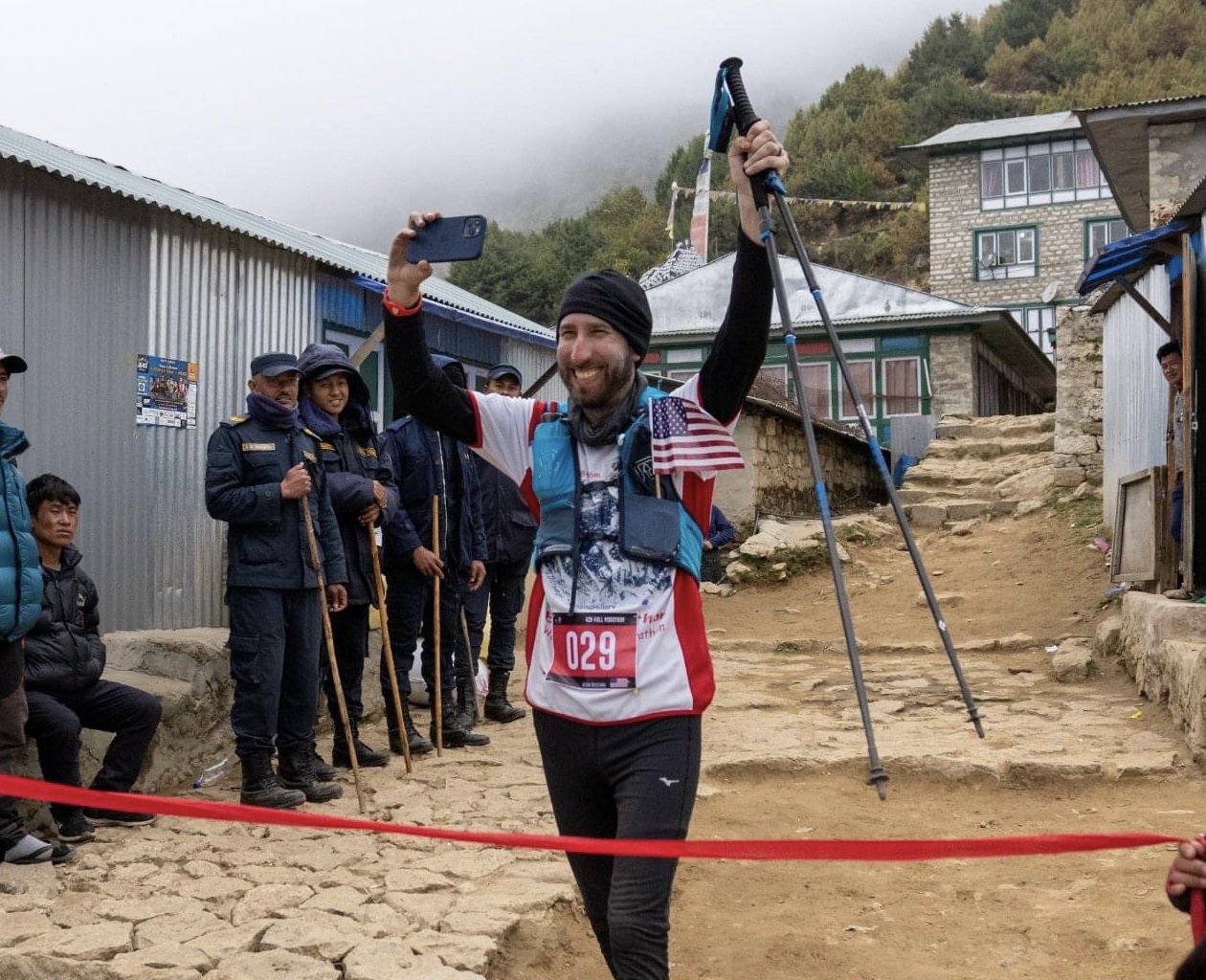 To date, Run4Papa has raised over $330,000, and 100% of every donation benefits research within the Mesulam Center. Mr. Boschan's fundraising goal for his most recent marathon on Mount Everest was $17,600 to match the 17,600-foot elevation at EBC where the race began.
Through generous supporters of Run4Papa, Mr. Boschan surpassed his goal and raised $22,315 to help extend the second round of the global Communication Bridge study at the Mesulam Center, led by Emily Rogalski, PhD. Dr. Rogalski's goal through this research is to improve access to high-quality speech-therapy and social work care to maximize communication abilities and quality of life for people living with PPA.
"Thanks to the funds raised by Run4Papa, we have been able to advance important research that will ultimately raise the standard of care for those living with PPA. Jason's passion and determination have truly helped to drive these efforts within the Mesulam Center," said Dr. Rogalski, who is the Ann Adelmann Perkins and John S. Perkins Professor of Alzheimer's Disease Prevention and professor of Psychiatry and Behavioral Sciences.
Those inspired by Mr. Boschan's story might wonder what's next for the marketing professional turned runner and research champion. By the end of 2022, he hopes to have completed half marathons in 30 states to raise awareness for dementia. While he doesn't have plans for another marathon just yet, Mr. Boschan is determined to continue running races around the world for the cause until a cure is found.
Make a gift to support the Mesulam Center for Cognitive Neurology and Alzheimer's Disease.
For more information about supporting the Mesulam Center, please contact Jordan Sund at jordan.sund@northwestern.edu or 312-503-2706.
Learn more about Run4Papa at run4papa.com.