Donors Fuel Innovation for Brain Tumor Patients at Minds Matter Benefit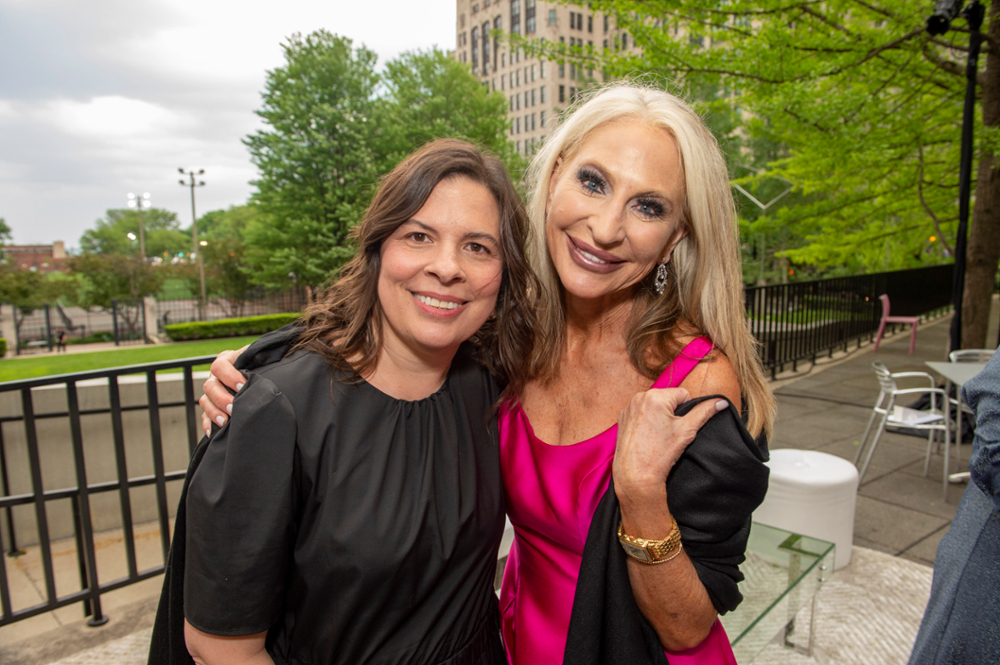 On May 20, 230 friends and philanthropists celebrated and supported progress being made in brain tumor research and care at the Minds Matter Benefit. The annual event supports the Lou and Jean Malnati Brain Tumor Institute (MBTI) of the Robert H. Lurie Comprehensive Cancer Center of Northwestern University at Northwestern Memorial Hospital.
The 2022 fundraiser, held at the Museum of Contemporary Art Chicago, raised nearly $360,000 to help MBTI scientists and clinicians develop and deliver better treatments for patients affected by brain and spinal tumors. Nearly 700,000 people living today—and their families—face the challenging realities of a brain or spinal diagnosis.
In the past year, the Northwestern Medicine team has accelerated research on cancer immunology and immunotherapy, which boosts the immune system's ability to recognize and kill cancer cells. They also identified a drug treatment for an aggressive brain tumor that doesn't respond to any other therapies and tested a novel neural stem cell therapy for brain metastases.
"Fundraisers, like Minds Matter, help support ideas—the ideas that maybe started in a research lab or in conversations we were having with a patient about a new protocol or treating a disease," said James P. Chandler, MD, co-director of MBTI and the Lavin/Fates professor of Neurological Surgery. "Thank you to our generous community of donors who are enabling us to pursue these ideas and make important strides for our patients in Chicago and beyond." 
Make a gift to support the Malnati Brain Tumor Institute.
For more information about supporting Malnati Brain Tumor Institute, please contact Terri Dillon at terri-dillon@northwestern.edu or 312-503-4837.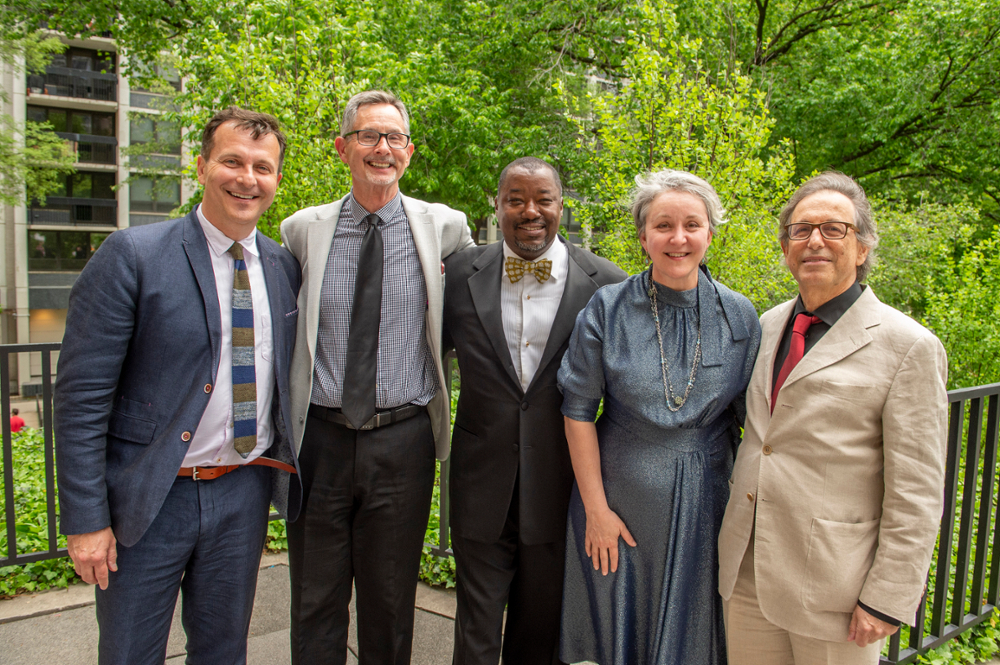 Maciej Lesniak, MD, chair and the Michael J. Marchese Professor of Neurosurgery; C. David James, PhD, former scientific director at the MBTI and professor emeritus of Neurological Surgery; Dr. Chandler; Amy Heimberger, MD, the Jean Malnati Miller Professor of Brain Tumor Research; and Roger Stupp, MD, co-director of the MBTI and the Paul C. Bucy Professor of Neurological Surgery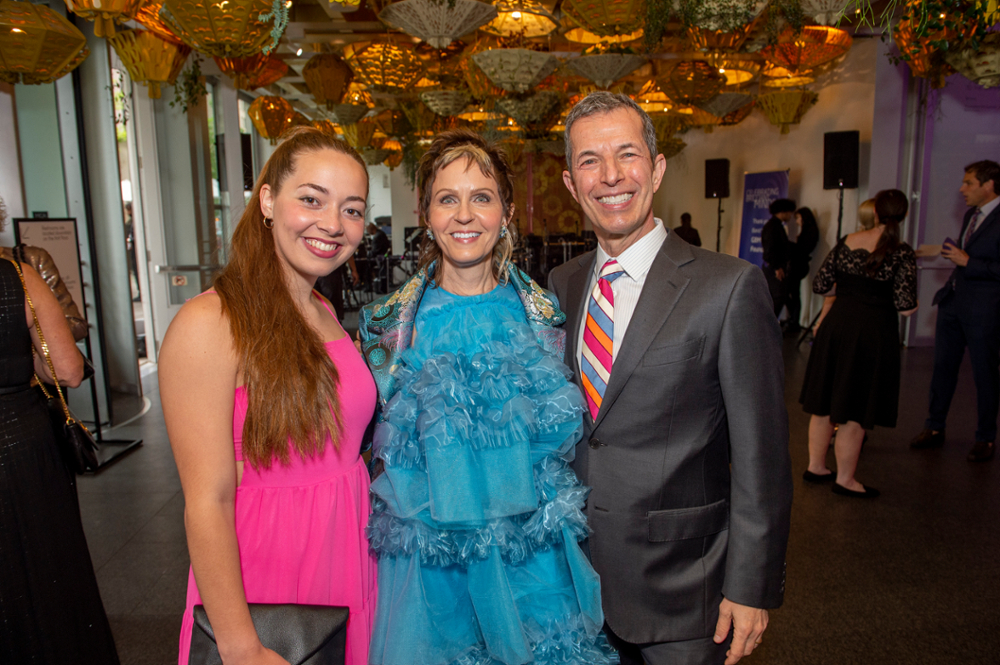 Cameron Batis with MBTI Advisory Council members Laura Kofoid and David Ricci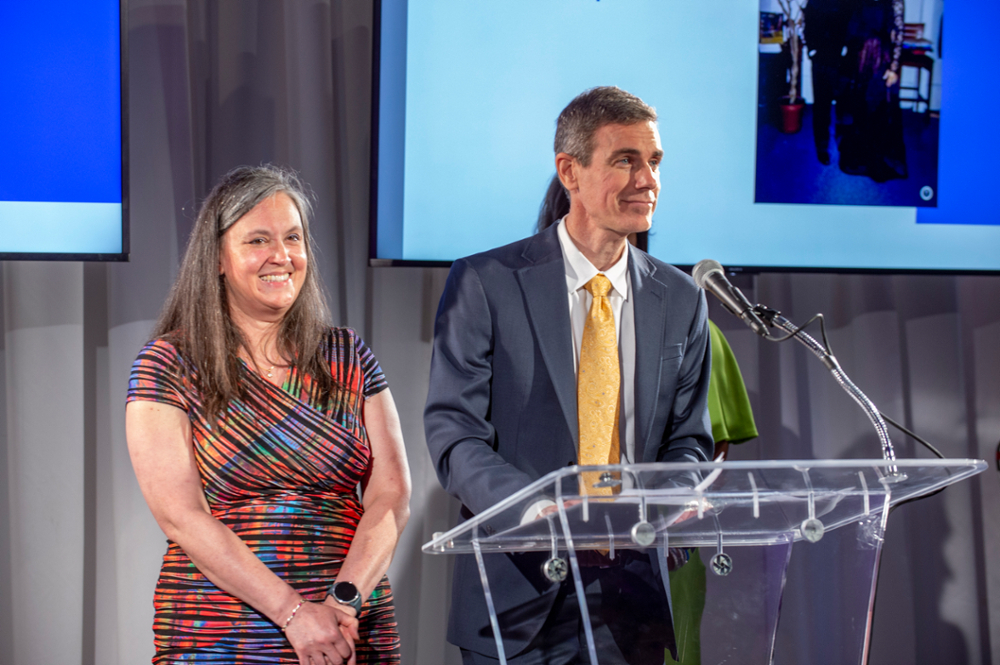 Viviane and Bill Evanoff, members of the MBTI Advisory Council. During the event, Mr. Evanoff paid tribute to the late Darren Latimer, a leader and advocate for patients with brain tumors.