Mayzel Supports Global Oncology, Advocates for Women at Northwestern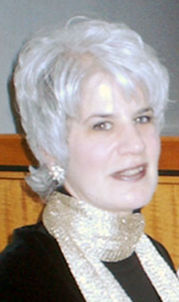 To Judith Mayzel, philanthropy at Northwestern University Feinberg School of Medicine is all about community: donors, scientists, physicians, and trainees all working together to make the world a better place.
"Through the power of community, I've been able to connect with such talented healthcare champions, in so many ways, at what I consider the very best academic medical center on the planet," Ms. Mayzel explained.
After her husband passed away from an aggressive glioblastoma brain tumor 15 years ago, Ms. Mayzel became aware of the academic side of the Northwestern Medicine health system and realized she could help. She got involved on the Advisory Council for the Northwestern Brain Tumor Institute (today known as the Lou and Jean Malnati Brain Tumor Institute of the Lurie Cancer Center), funding research for possible cures and improved treatment options, and advancing cross-disciplinary patient care.
In 2016, she met Lifang Hou, MD, PhD, chief of Cancer Epidemiology and Prevention in Feinberg's Department of Preventive Medicine, shortly after Dr. Hou was named to then-Vice President Joe Biden's National Cancer Moonshot Initiative. Ms. Mayzel was blown away by Dr. Hou's leadership and work developing tools for early cancer detection and prevention.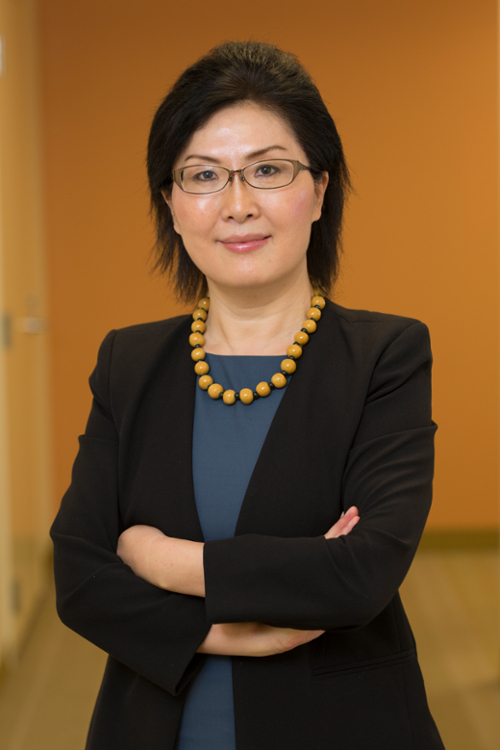 To support Dr. Hou's research and its promise to help people with cancer worldwide, Ms. Mayzel has made a generous pledge to establish the Dr. Lifang Hou Global Oncology Research Fund in the medical school's Center for Global Oncology. Part of the Robert J. Havey, MD Institute for Global Health and the Robert H. Lurie Comprehensive Cancer Center of Northwestern University, the Center for Global Oncology is focusing on cancer in low- and middle-income countries. Over 80 percent of cancer deaths occur in these regions, but they account for only 5 percent of total global spending on cancer care.
"I remember being so impressed with Lifang's compassion, humanity, wide medical knowledge, and commitment to the global cancer community. Since the pandemic has made the world so much smaller, our global reach, leadership, and collaboration are now more important and imperative than ever," said Ms. Mayzel, who credits the Malnati family, her parents, and other philanthropic women at Northwestern and around the world as her role models for giving.
A retired academic librarian with an advanced degree in women's studies, she is passionate about supporting women and gender equity. "I've met incredible women at Northwestern and seen how women can promote positive change and contribute to the greater good through philanthropy. I hope I can help inspire others to join me in supporting Dr. Hou and this important new fund in global oncology."   
Ms. Mayzel's gift not only honors Dr. Hou, who serves as director of the Center for Global Oncology, but also gives the team needed resources to carry out their research in collaboration with scientists across the world. Among its current projects, the center is studying biomarkers associated with cancers in Nigeria, exploring epigenetic factors that contribute to breast cancer in Lebanon, training research teams in Africa, and developing tools that make earlier cancer detection and treatment feasible in low-resource settings. 
"I am incredibly grateful for Judith's support to our team in the Center for Global Oncology," said Dr. Hou. "She is a true friend to Northwestern, enabling us to innovate and work together with our partners worldwide to give patients the healthcare they need to fight cancer."
Make a gift to the Dr. Lifang Hou Global Oncology Research Fund.
Make a gift to the Havey Institute for Global Health.
For more information about supporting the Havey Institute for Global Health, please contact Jenn Burke at jennifer.burke@northwestern.edu or 312-503-4635.