Celebrating and Supporting Our Les Turner ALS Foundation Partner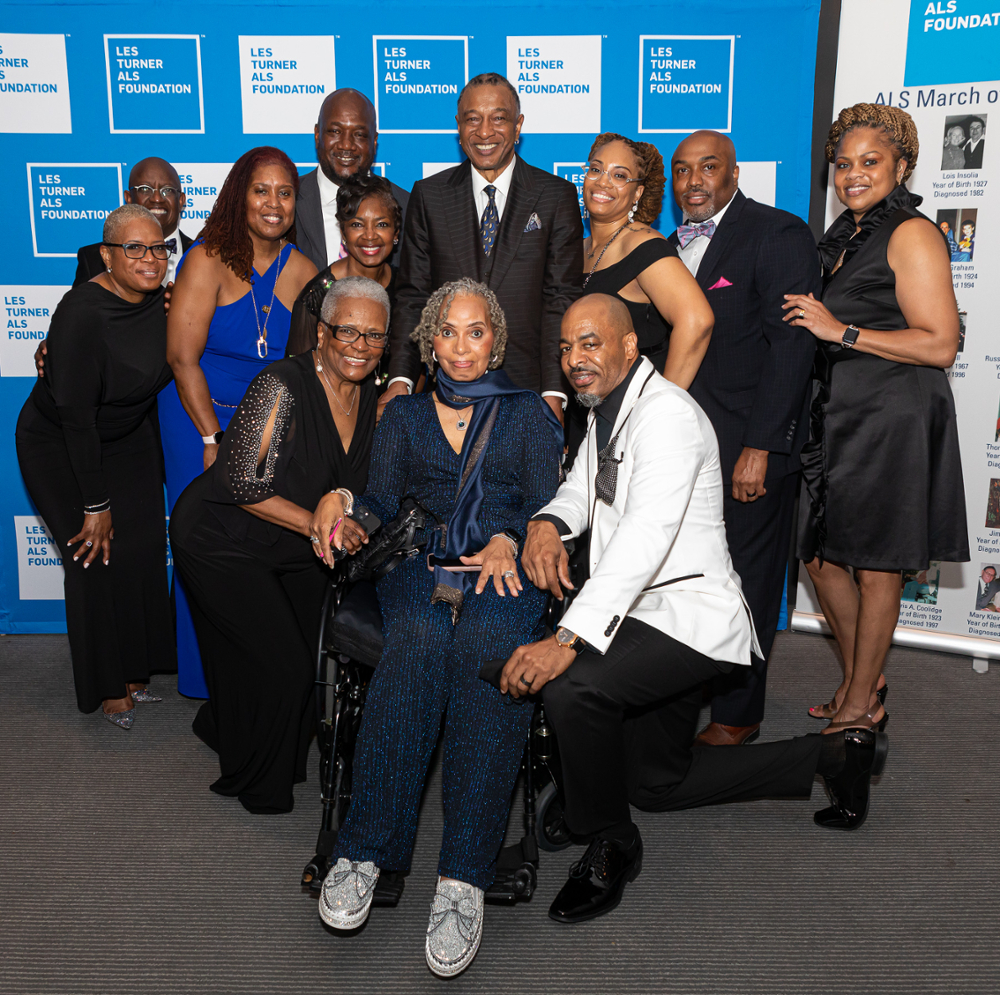 On May 21, more than 400 people in the ALS community—including patients, friends, family, advocates, clinicians, and scientists—gathered in-person and virtually to support the Les Turner ALS Foundation and its mission to improve treatments and outcomes for ALS patients worldwide. Together, they contributed nearly $550,000 at this year's Hope Through Caring Gala, held at the Radisson Blu Aqua Hotel, Chicago.
ALS, or amyotrophic lateral sclerosis, is a rapidly progressive neurodegenerative disease that affects the nerve cells in the spinal cord and brain, leading to muscle weakness, difficulty speaking, swallowing, and breathing, and eventually complete paralysis. There is no cure, and little is known about what causes this devastating neuromuscular disease. In partnership with members of the Les Turner ALS Center at Northwestern Medicine, the Les Turner ALS Foundation is working relentlessly to change this reality, while providing vital care and support services to patients and their families.
"Nobody in our ALS community fights ALS alone. The Les Turner ALS Foundation is honored to embrace this community and work to change the trajectory of this awful disease, but we can only do it with your help," said Andrea Pauls Backman, the Foundation's chief executive officer, during the evening's opening remarks. "Together, you have helped us fund seven new research pilot grants just this year, offer 16 clinical new trials and studies, create new educational resources to reach people living with ALS across the country and beyond, and double our support groups and personalized support groups."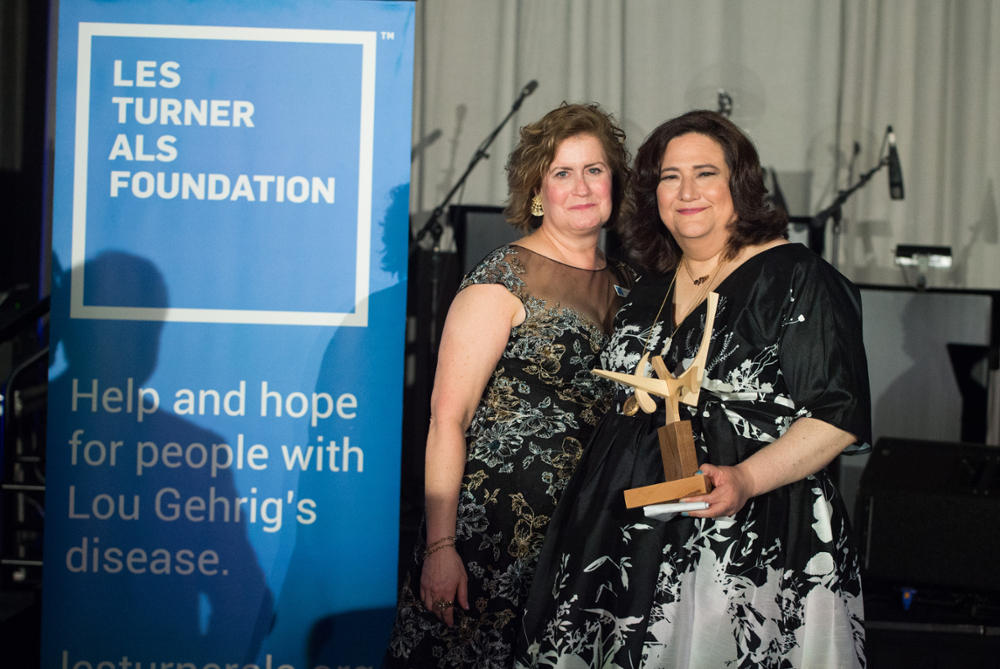 The event also honored three individuals who have devoted their careers to helping people living with ALS.
Lisa Wolfe, MD, '95 '98 GME, a pulmonologist at the Les Turner ALS Center's Lois Insolia ALS Clinic, received the Hope Through Caring Award. The award recognizes her pioneering work in building one of the most comprehensive neuromuscular pulmonary programs in the country.
"Lisa understands that there is a national deficit in respiratory care providers for ALS, and it is her mission and passion to share her knowledge with others so that all people living with ALS get the best possible respiratory support," shared John Coleman III, MD, one of Dr. Wolfe's colleagues, before inviting her to the stage to accept the award.
Respiratory complications are the most common cause of death in ALS, but there are few pulmonologists in the U.S. and Canada dedicated to patients with ALS.
"I continue to dream of improving access to respiratory care nationwide, for ALS patients wherever they live," said Dr. Wolfe. "We dream of training fellows to follow in our path and be accessible to other teams."
Dr. Wolfe is a professor of Medicine in the Division of Pulmonary and Critical Care at Northwestern University Feinberg School of Medicine, with a joint appointment in the Ken & Ruth Davee Department of Neurology. Dr. Coleman is an associate professor in the same departments.
Joshua Cohen and Justin Klee, co-founders of Amylyx Pharmaceuticals, received the Harvey and Bonny Gaffen Advancements in ALS Award for their commitment to the ALS community. 
A Longstanding Partnership
The relationship between the Les Turner ALS Foundation, Northwestern University Feinberg School of Medicine, and the Northwestern Medicine academic health system dates back to 1979 when the Foundation established the first Les Turner ALS Research Laboratory at the medical school. The partnership was further cemented in 1986, when the Foundation helped open one of the nation's first multidisciplinary ALS clinics, the Lois Insolia ALS Clinic at Northwestern Memorial Hospital.
In 2014, the Foundation made an additional commitment of $10 million to establish the Les Turner ALS Center at Northwestern Medicine. The Center brings together all ALS disciplines under one umbrella, enabling enhanced collaborations between researchers and clinicians to provide a full spectrum of treatment to patients while facilitating the development of new therapies for ALS. To date, the Foundation has provided more than $31 million to Feinberg, and it continues to partner with the medical school to raise $10 million to endow the center in perpetuity.
Make a gift to support ALS research.
For more information about supporting the Les Turner ALS Center, please contact Andrew Christopherson at andrew.christopherson@northwestern.edu or 312-503-3080.