Impact Story: Paul and Fran Kent
Members of The Founders Society-NULC (Sustainer) and the Lifetime Giving Society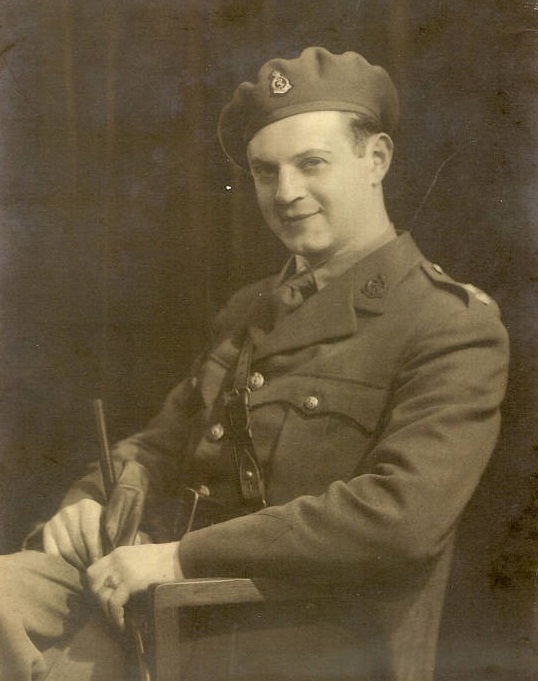 A true Feinberg Founders story, the origins of the Tripartite Legacy Faculty Prize in Translational Science and Education began early in the life and career of Geoffrey Kent, MD, PhD, a captain in the United Kingdom's Royal Army Medical Corps (RAMC). More than 75 years ago, following the devastating early aerial bombing over Manchester and London during World War II, Dr. Kent, then a young physician, left his position at a teaching hospital to join the RAMC. He served from 1945–1947, volunteering for the UK Desert Rats Division. This famed legion installed essential field hospitals and vital field laboratories that cared for the wounded in Belgium and Holland.
Photos of Dr. Kent at that time show him in his officer's uniform wearing the classic RAMC beret with its famous silver pin and insignia. Portrayed on the RAMC pin are emblems of the physician's healing serpent and rod, as well as wreaths of wheat, recognizing courage in the face of adversity, confidence in healing, and devotion in saving the lives of others.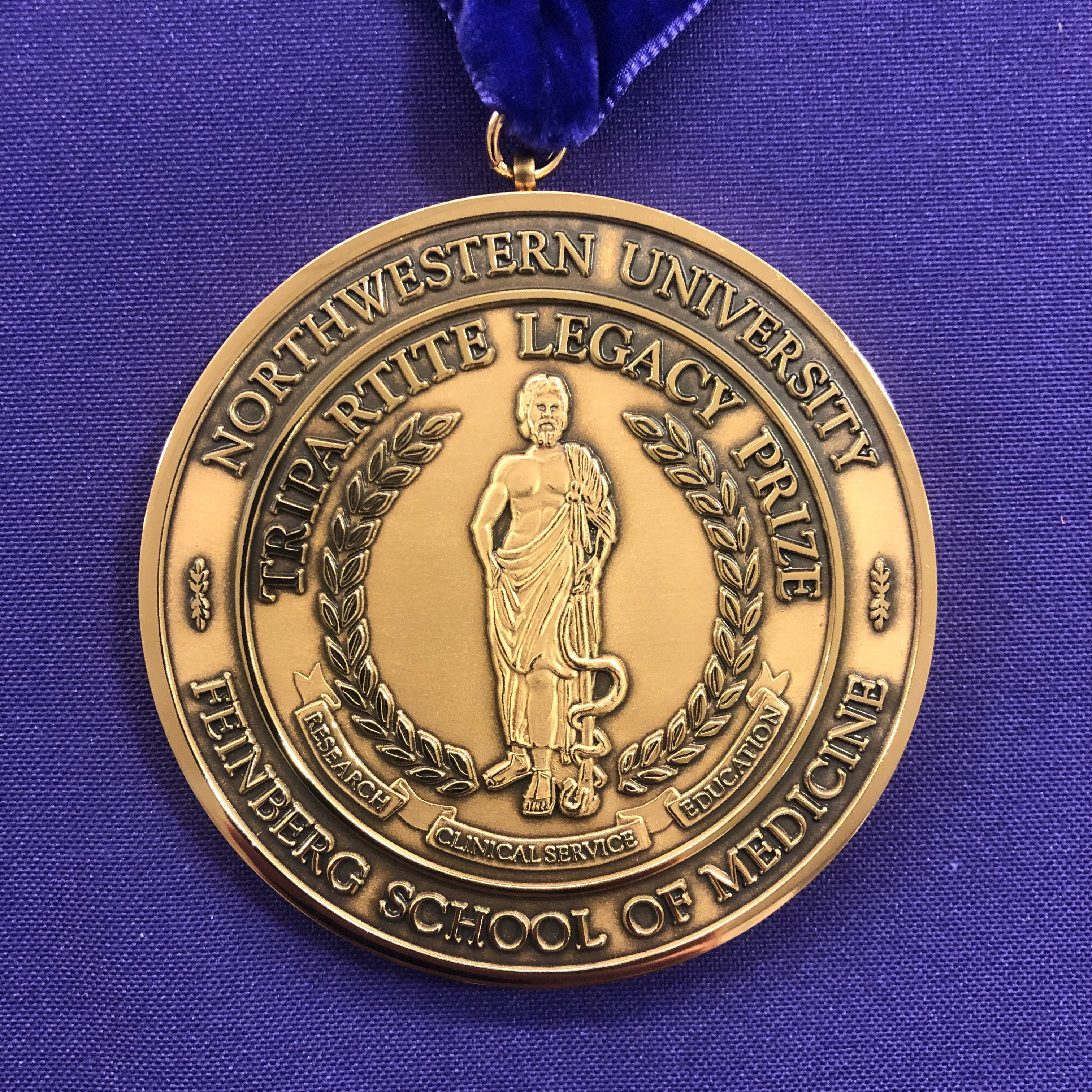 In the 1970s, Dr. Kent served as a professor and chief of Pathology for Northwestern Memorial Hospital and its affiliate hospitals. He was a pioneer in medical research and education, a beloved mentor, and an international leader in the study of liver disease. Today, Dr. Kent's legacy lives on through the Tripartite Legacy Faculty Prize.
Recipients of the prize will be familiar with the symbols from the RAMC pin, which are mirrored on the medallion given to Tripartite Prize honorees. Feinberg presents the award—now in its 13th year—annually to a faculty member who has demonstrated excellence in research that emphasizes translational approaches, teaching, mentoring, and leadership.
The award is made possible through the generous support of family members and friends of Dr. Geoffrey Kent.
Paul and Fran Kent, son and daughter-in-law of Dr. Geoffrey Kent, share, "As the world today continues to cry for brave leaders and selfless donors of talents and teaching, we remain committed to continue the iconic Tripartite Legacy Prize with celebration of exceptional leaders developed at Northwestern for years to come."
Celebrating Faculty Excellence and Preserving a Family Legacy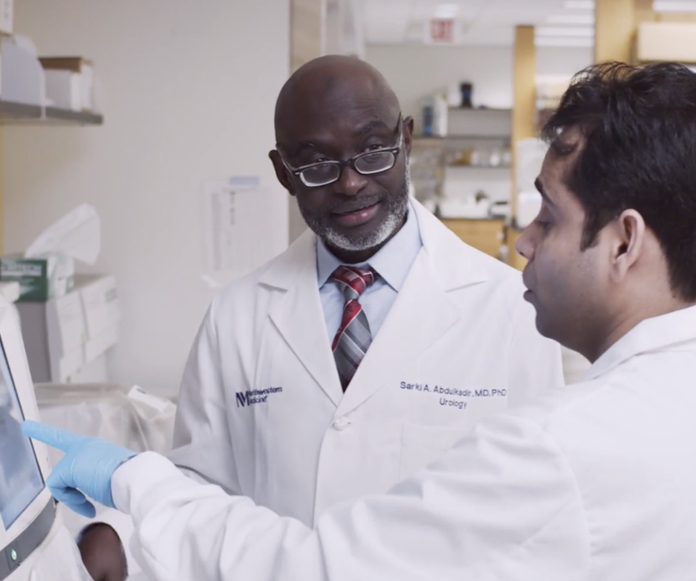 "Northwestern has been transformative in my career. One of the things I really like is the spirit of collaboration. Some of the students that come into my lab have expertise I don't have, so I can learn from them, and together we can do things that are better than we can do individually."
—Sarki A. Abdulkadir, MD, PhD, 2020 recipient of the Tripartite Legacy Faculty Prize, vice chair for Research in the Department of Urology, and the John T. Grayhack, MD Professor of Urological Research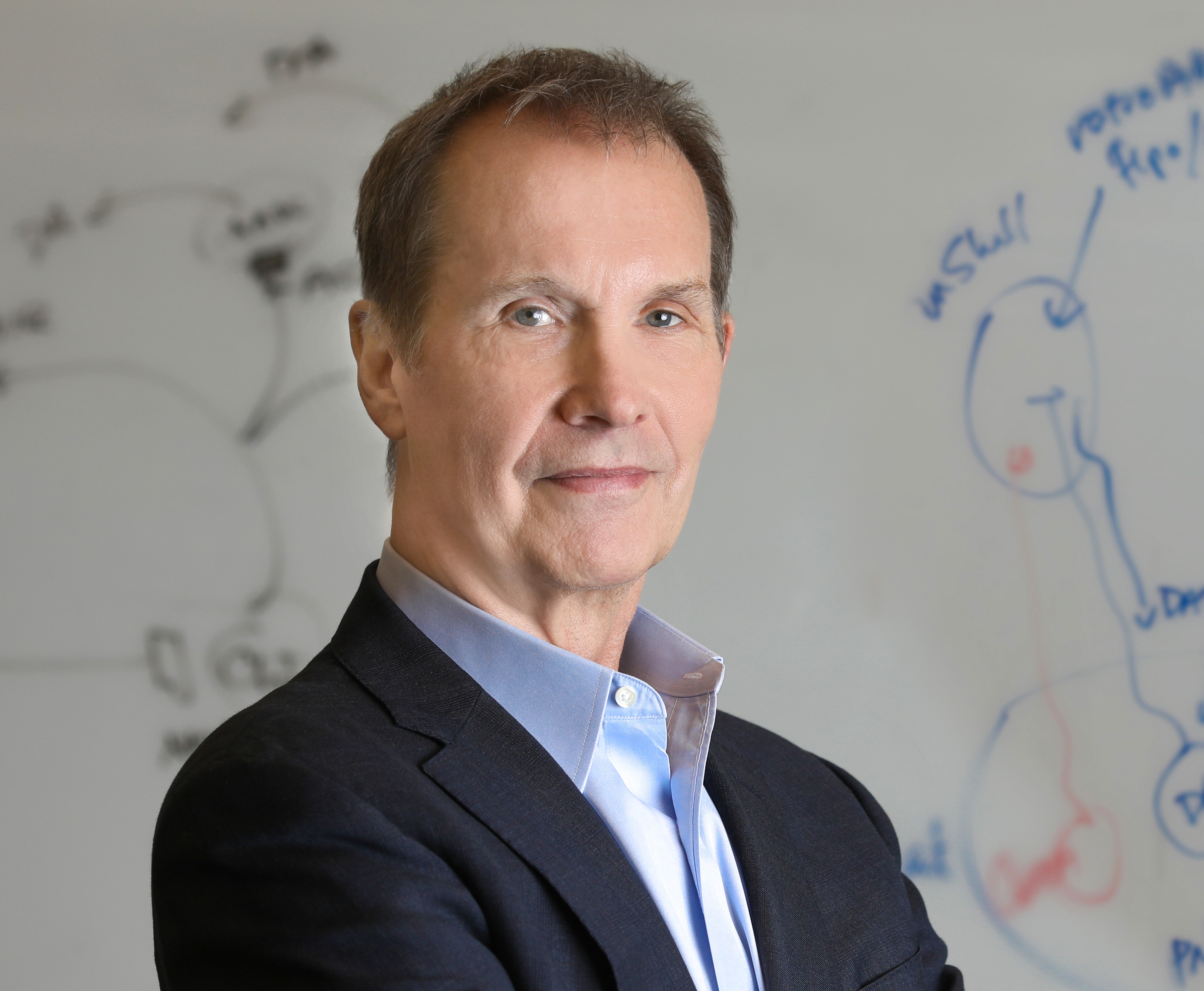 "This award is a reflection of why I came to Northwestern and why I've stayed at Northwestern: it creates a unique environment where basic scientists who are really invested in understanding disease mechanisms can work shoulder to shoulder with clinicians. This award is a recognition of that team effort."
—D. James Surmeier, PhD, 2021 recipient of the Tripartite Legacy Faculty Prize, chair and the Nathan Smith Davis Professor of Neuroscience

This story was published in The Founders Society Impact Stories, a publication that highlights leadership donors to various areas of Northwestern University Feinberg School of Medicine. Read the whole issue here.