Impact Story: Lynn Hammer
Member of The Founders Society-NULC (President's Circle)
"It is our hope that this gift to benefit the Supportive Oncology program will help others who are navigating their cancer journey and who may benefit from grants to help with everything from transportation to appointments to the cost of prescription drugs, allowing all cancer patients to receive the same great care that Penny received. Our gratitude goes to everyone involved from nurses to cleaning staff. These amazing efforts allowed Penny many years of good health and the chance to see our kids get married, grandchildren born, and many memories for all of us to share."

—Lynn Hammer
Every year, many members of The Founders Society give leadership-level contributions to the Robert H. Lurie Comprehensive Cancer Center of Northwestern University. These gifts fuel success on a grand scale at Lurie Cancer Center, enabling innovative research, recruitment, and training. But at the heart of every gift is the story of an individual life and a family touched by cancer.
Here, one Lurie Cancer Center supporter, Lynn Hammer, shares the story of his wife, Penny, who passed away in January 2021.
"Fifteen years ago, my wife, Penny Hammer, developed Hodgkin's lymphoma and our world changed. Penny was always a very giving person. Often, she would go above and beyond her responsibilities as a speech pathologist at our local hospital. It was her wish to make sure her patients received the best care possible even if there were financial or personal hurdles to cross.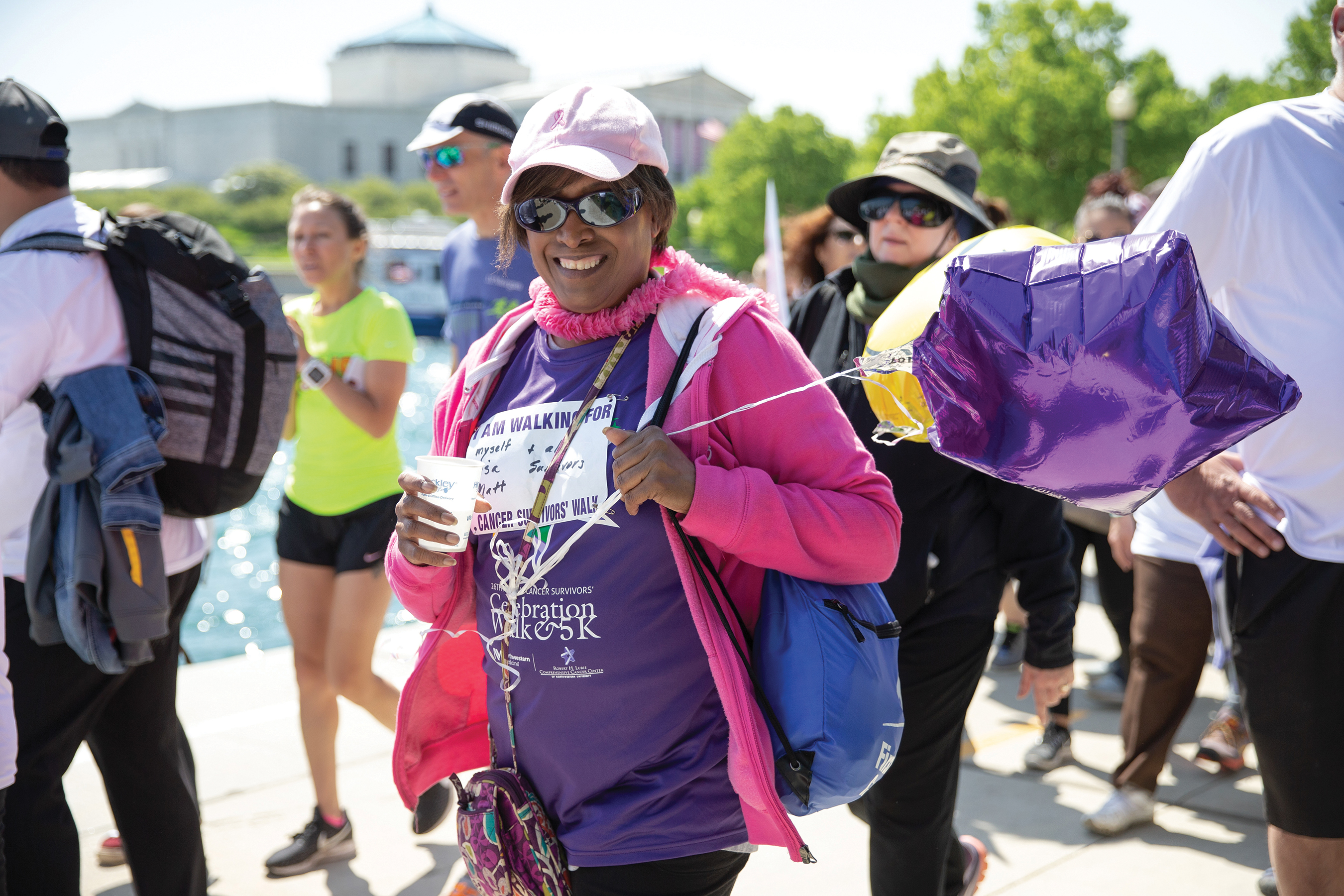 "Words and dollars cannot adequately express our gratitude for how Penny (and myself as well) were treated during the 13 years of her treatments. Dr. Leo Gordon and his entire staff exemplified professional expertise and personal concerns. Sarah Miyata, acute care nurse practitioner, would answer all questions about appointments, tests, side effects, treatments, and anything else. She even made phone calls just to see how Penny was doing, and the most amazing phone call of all in January 2022 on the anniversary of Penny's death."
For more information on the Robert H. Lurie Comprehensive Cancer Center of Northwestern University, contact Terri Dillon at terri-dillon@northwestern.edu.
This story was published in The Founders Society Impact Stories, a publication that highlights leadership donors to various areas of Northwestern University Feinberg School of Medicine. Read the whole issue here.