Impact Story: Angelo Costas, MD, '97 GME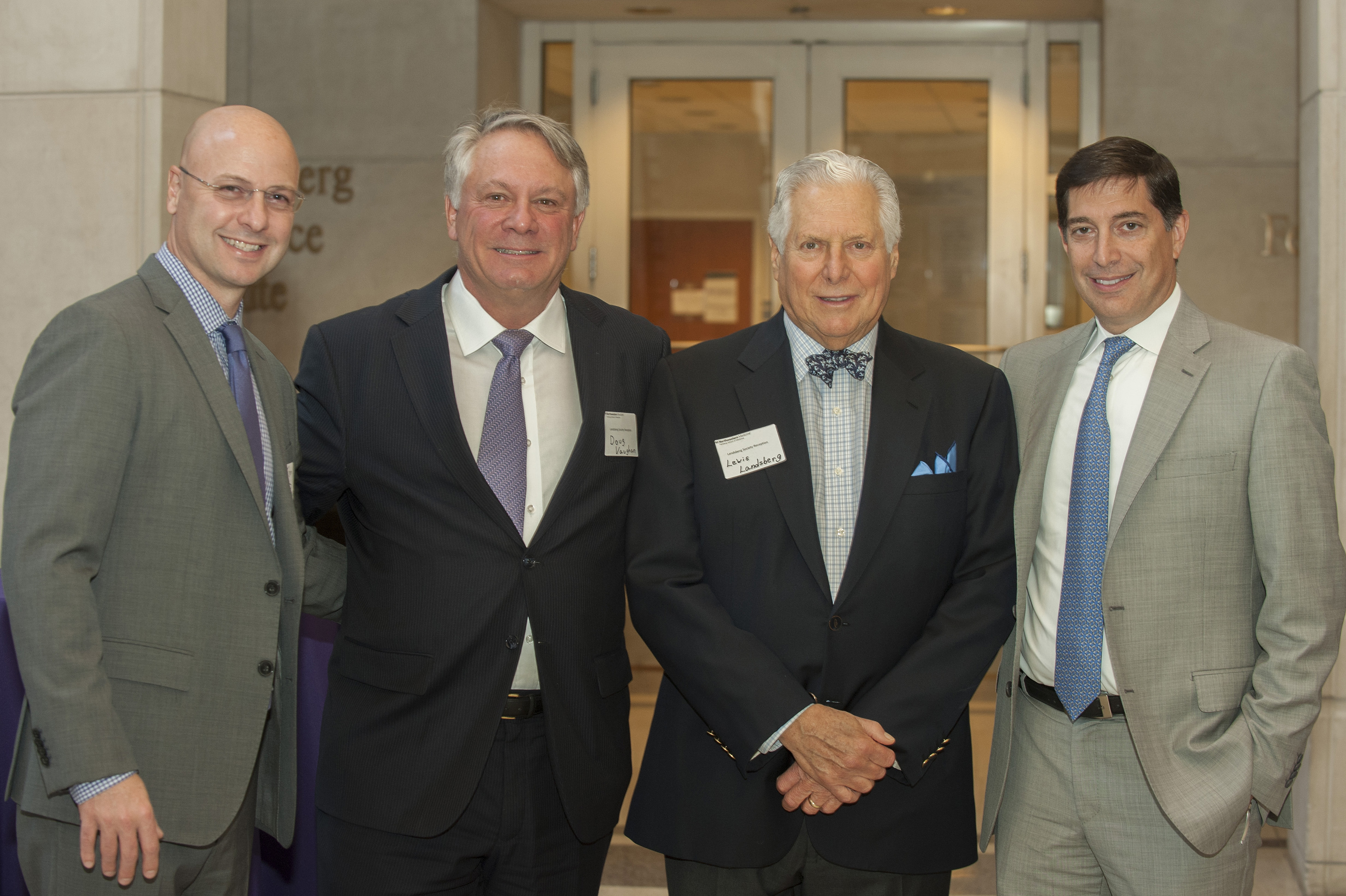 Member of The Founders Society-NULC (Dean's Circle) and the Service Society
Tell us about your Northwestern story and connection to Lewis Landsberg, MD.
I did my medical residency at Northwestern. I was chief resident and stayed on board after that. Dr. Landsberg brought my co-chiefs and my residents under his wing. He was what we refer to as a triple threat: a phenomenal educator, clinician, and researcher. That's hard to do these days. He continued to be an incredible leader as chairman of the Department of Medicine, then as dean. For me, he was an inspiration.
How did the Landsberg Society get started?
Dr. Douglas Vaughan, our current chair of Medicine, kept hearing stories of residents who trained with Dr. Landsberg. He wanted to create something to honor Dr. Landsberg and maintain the traditions and loyalties that flourished under his leadership. Dr. Vaughan, Dr. John Pandolfino, Dr. Micah Eimer, and I got together and decided to start the Landsberg Society.
What are the goals of the Landsberg Society?
As former Medicine housestaff who trained under Dr. Landsberg, our vision is to create an educational environment as close to the one we had as we can reproduce. We hope to provide important resources for residents, fellows, and young attendings. Things get tough these days, and we want to make sure trainees have support to help them grow. We also want to reconnect previous residents from years past. There are a lot of programs for medical school alumni but not as many for residency alumni. That network is beneficial for patients, too. If I have a patient moving to Arizona, I'd love to refer them to a physician who was also trained at Northwestern. All these activities help keep and create ties back to Northwestern.
What has the Landsberg Society accomplished to date?
During the 2020 holiday season, we provided meals to residents who were working and caring for patients and who couldn't go home and be with their families during the peak of the COVID-19 crisis. We're also working on awards to residents who went above and beyond during the pandemic. We're seeking support for grants for young attendings. When you are just starting out, it's hard to get financial support for your research, even for simple things, like making photocopies. We all have to start somewhere.
We created a dinner program, Late Night Morning Report, inspired by Dr. Landsberg's famous morning reports. You'd present a case to him and he'd tell you what he knew—which was everything. It's a chance for former residents to reconnect and network with current residents and young attendings. Dr. Landsberg was there for the first of these dinners. Chief residents had the chance to present cases to him in front of the whole room.
In April 2022, we hosted our first Late Night Morning Report since his passing. Since one single doctor can't replace Dr. Landsberg, we created a panel: Dr. Vaughan, Dr. Sadiya Khan, and Dr. Robert Hirschtick.
Why is it important to you to give back through the Landsberg Society?
I've always wanted to give back, and now I'm in more of a position to do so. My hope is to inspire other people to do what they can, whether it is financially, by giving time, or getting the word out. We tend to honor people after they've passed. I'm so glad Dr. Landsberg was around in the first few years of the Landsberg Society to see how many people appreciated and respected him. Now our job is to maintain the legacy.
For more information on the Landsberg Society or the Department of Medicine, contact MaryPat Mauro at marypat.mauro@northwestern.edu. 
This story was published in The Founders Society Impact Stories, a publication that highlights leadership donors to various areas of Northwestern University Feinberg School of Medicine. Read the whole issue here.