Feinberg Foundation Helps Combat Cancer Disparities in Chicago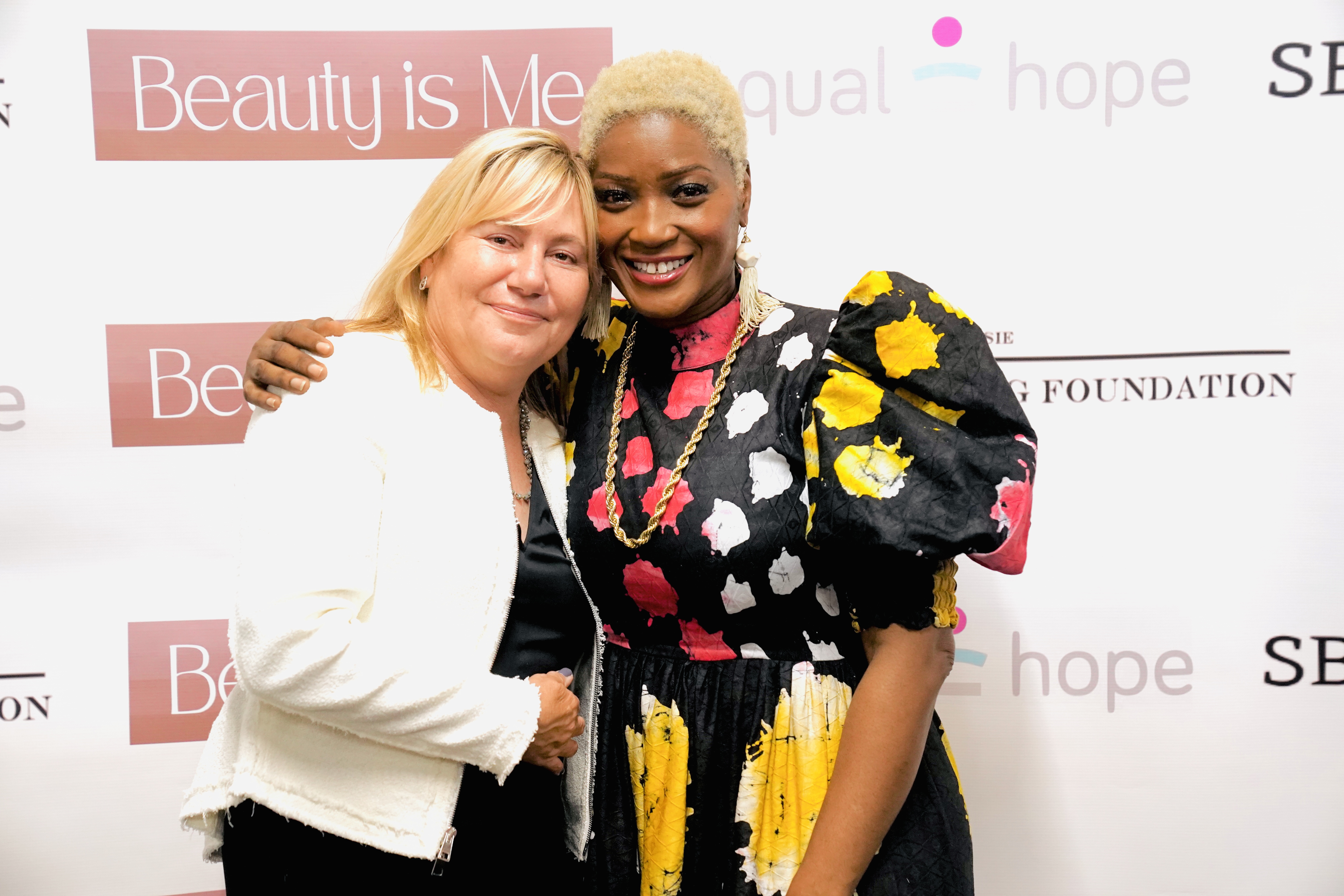 This story was published in the March 2022 issue of The Philanthropist, a newsletter for supporters and friends of Northwestern University Feinberg School of Medicine. Read the whole issue here.
Last fall a string of fortuitous connections led to a special gift from one of the medical school's legendary donors to help equalize healthcare for Black women in Chicago.
It all started when Yolonda Ross, an actress in the television series The Chi, learned that her character, a single Black mother living on Chicago's South Side, was going to be diagnosed with breast cancer. To prepare, Ms. Ross wanted to understand what that experience was like for real women.
Ms. Ross's manager suggested she talk to Melissa Simon, MD, MPH, '06 GME, director of Northwestern's Center for Health Equity Transformation. Dr. Simon helped connect Ms. Ross to breast cancer survivors in Chicago's Black communities and local non-profits working hard to support them. Ms. Ross learned that Black women with breast cancer face a myriad of disparities in their healthcare and outcomes. In fact, they are up to twice as likely to die of the disease than white women.
When the show aired, Rhonda Feinberg, a breast cancer survivor herself and a leader of The Joseph & Bessie Feinberg Foundation, was moved by Ms. Ross's performance, which included getting her real hair shaved off onscreen. Mrs. Feinberg called Ms. Ross to ask how she could help drive change.
When Ms. Ross mentioned Dr. Simon and Northwestern's Center for Health Equity Transformation, the situation came full circle for Mrs. Feinberg: She was already well aware of the innovative work being done by faculty at Northwestern's Feinberg School of Medicine, which is named after her family's foundation (see below).
Ms. Ross encouraged Mrs. Feinberg to give again: "Invest in these grassroots not-for-profits, on the frontlines, doing the real work that's making a major impact in Black women's lives. They are providing urgently needed support to transform their immediate experience, particularly individuals lacking the very basic resources needed as they are forced to face a life and death situation with breast cancer," Ms. Ross said.
With Mrs. Feinberg's recommendation, the Feinberg Foundation decided to make a generous donation to the Center for Health Equity Transformation and two other Chicago non-profits, Equal Hope and the Tatisa C. Joiner Foundation.
"I understand firsthand many of the challenges of breast cancer treatment," said Mrs. Feinberg. "But Yolonda's performance on The Chi showed me how women of color very often have enormous obstacles accessing vital treatment. I'm so proud to team with Yolonda not only to shine a light on the wonderful organizations helping with this cause, but also to support them with critical funding for the tremendous work they do."
Breast cancer disparities are caused by a myriad of factors, spanning from lack of access to mammograms for early diagnosis to institutional racism that affects women's treatments after diagnosis. Through research, education, workforce development, and community engagement, Dr. Simon and her colleagues are fighting the systemic and institutional barriers that perpetuate inequities in health and healthcare for marginalized and disenfranchised groups.
"Working with Ms. Ross and her team in partnership with the Feinberg family was a phenomenal once-in-a-lifetime experience," said Dr. Simon, who is also the George H. Gardner, MD Professor of Clinical Gynecology at Feinberg. "I am deeply grateful for Ms. Ross's visionary approach to her art, which merges her gift for acting with advocacy. Through the Feinberg's amazing generosity, we are able to substantially help these organizations continue to provide essential services so Black women who face breast cancer inequities in Chicago not just survive but thrive."
The Center for Health Equity Transformation is a joint center between the Robert H. Lurie Comprehensive Cancer Center of Northwestern University and the Institute for Public Health and Medicine. Community engagement is a key pillar of the medical school's mission to improve human health, and the center is just one example of the many ways Feinberg's trainees and faculty are working to better meet the needs of the diverse neighborhoods and populations Northwestern Medicine serves.
For more information about supporting community health initiatives, please contact David McCreery at david.mccreery@northwestern.edu or 312-503-6099.
---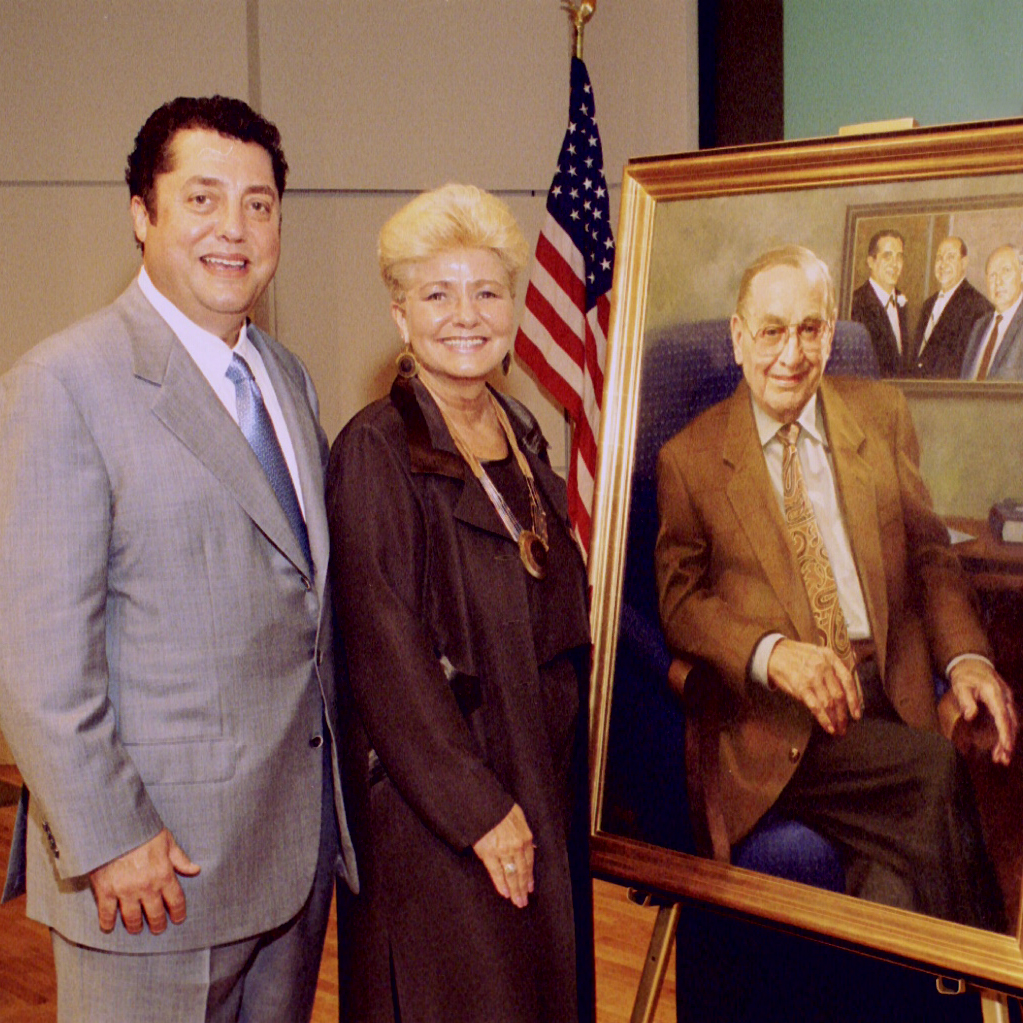 Celebrating Two Decades as Feinberg
This February marked the 20-year anniversary of the naming of Northwestern University Feinberg School of Medicine in honor of The Joseph & Bessie Feinberg Foundation. The name recognized the foundation's generous gifts to the medical school totaling more than $100 million—including a $75 million commitment to support medical education and research that was the largest single donation to a Chicago-area university at the time.
The foundation has contributed to many areas across the Feinberg School of Medicine, including cardiology, ophthalmology, neurology, nephrology and hypertension, cancer, obesity, and women's health.
The Joseph & Bessie Feinberg Foundation was established in 1969 by brothers Bernard, Louis, Reuben, and Samuel Feinberg in memory of their parents. Reuben, a Chicago businessman, was president of the foundation and a generous supporter of the Feinberg School of Medicine at the time of his death in late 2002. Since then, Janice, Joe, and Rhonda Feinberg have expanded the scope of the foundation's philanthropy, prioritizing social impact and investments in under-resourced communities in Chicago and Los Angeles.