Bradbury Partners with Northwestern to Fight LGBTQ Health Disparities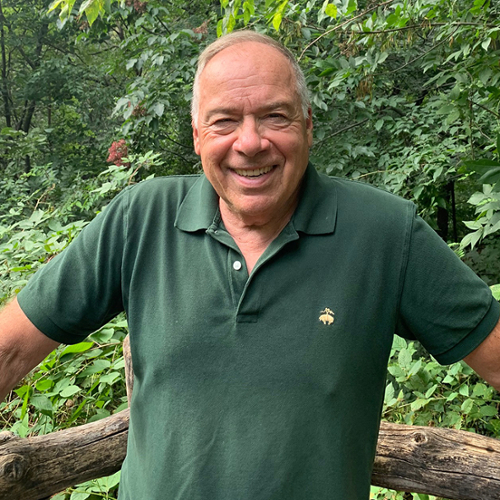 This story was published in the September 2022 issue of The Philanthropist, a newsletter for supporters and friends of Northwestern University Feinberg School of Medicine. Read the whole issue here.
Since the late 1980s, Louis A. Bradbury has advocated for the fundamental human right to health, serving on boards and advisory councils for Gay Men's Health Crisis, Planned Parenthood of New York, and Save the Children. While much has changed in the last 30 years—especially progress made in the HIV/AIDS epidemic—this work is far from over.
"We can prevent and treat AIDS and HIV, but they have not gone away," said Mr. Bradbury, a Class of 1968 alumnus of Northwestern's Weinberg College of Arts and Sciences who worked in law and finance before retiring. "HIV continues to be an issue here in the United States, particularly for minority groups who lack information or access to affordable medication. The LGBTQ community also faces a host of other healthcare issues that we need to do something about."
With this reality in mind, Mr. Bradbury has chosen to support Northwestern's Institute for Sexual and Gender Minority Health and Wellbeing (ISGMH). Founded in 2015—the same year the US Supreme Court legalized same-sex marriage in all 50 states—ISGMH was the first university-wide institute in the country focused exclusively on research to improve the health of the sexual and gender minority population.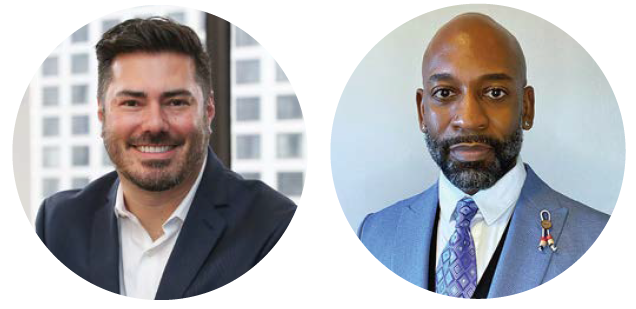 ISGMH faculty and trainees are studying questions like: How does discrimination affect healthcare and outcomes? How can clinicians and public health programs better address health inequities in the LGBTQ community using new technology? How can medical schools encourage more LGBTQ people to consider careers in science and medicine, and to participate in research?
"Dismantling health disparities is the next frontier for the sexual and gender minority community," said Brian Mustanski, PhD, founding director of ISGMH and professor of Medical Social Sciences and Psychiatry and Behavioral Sciences at Feinberg. "The support of passionate donors, like Mr. Bradbury, gives our institute vital resources for pilot projects, training programs, and interdisciplinary collaboration."
Research in Action 

— ISGMH investigators created a novel online HIV prevention program and showed that it can reduce sexually transmitted infections in gay young men by 40 percent. The team is now working to scale the program in community-based clinics across the US.

— Transgender and gender-diverse people have higher rates of heart disease linked to the stress of experiencing discrimination—including transphobia, violence, and public policies specifically targeting this population—according to an analysis of research led by the American Heart Association and ISGMH faculty.

— Projects focused on the LGBTQ population can have a broad impact, even beyond this communication. ISGMH scientists recently helped develop a novel at-home test to determine whether patients have immunity to the COVID-19 virus. They adapted technology used to study at-home tests for HIV and sexually transmitted infection for young gay and bisexual men.
An important aspect of the team's work is translating their findings into practical interventions and policies that can be carried out across the country. ISGMH founded and hosts the National LGBTQ Health Conference, which brings together scientists, public health professionals, and healthcare providers to discuss issues affecting the health and well-being of the LGBTQ community. Mr. Bradbury's philanthropy supports the conference, which he attended this July. The event opened with welcome remarks from Admiral Rachel Levine, MD, assistant secretary for health for the US Department of Health and Human Services and the highest-ranking transgender person in US history.
"Everyone should be concerned about LGBTQ health, whether you are a member of this community, know somebody who is, or are an ally," said Mr. Bradbury. "This research and the exchange of ideas at the conference help men, women, people of color. We all share the same DNA after all."
For more information about supporting the Institute for Sexual and Gender Minority Health and Wellbeing, please contact Larry Kuhn at larry-kuhn@northwestern.edu or 312-503-1717.