Venerable Gift to DPT Scholarships Enables Future Careers in Physical Therapy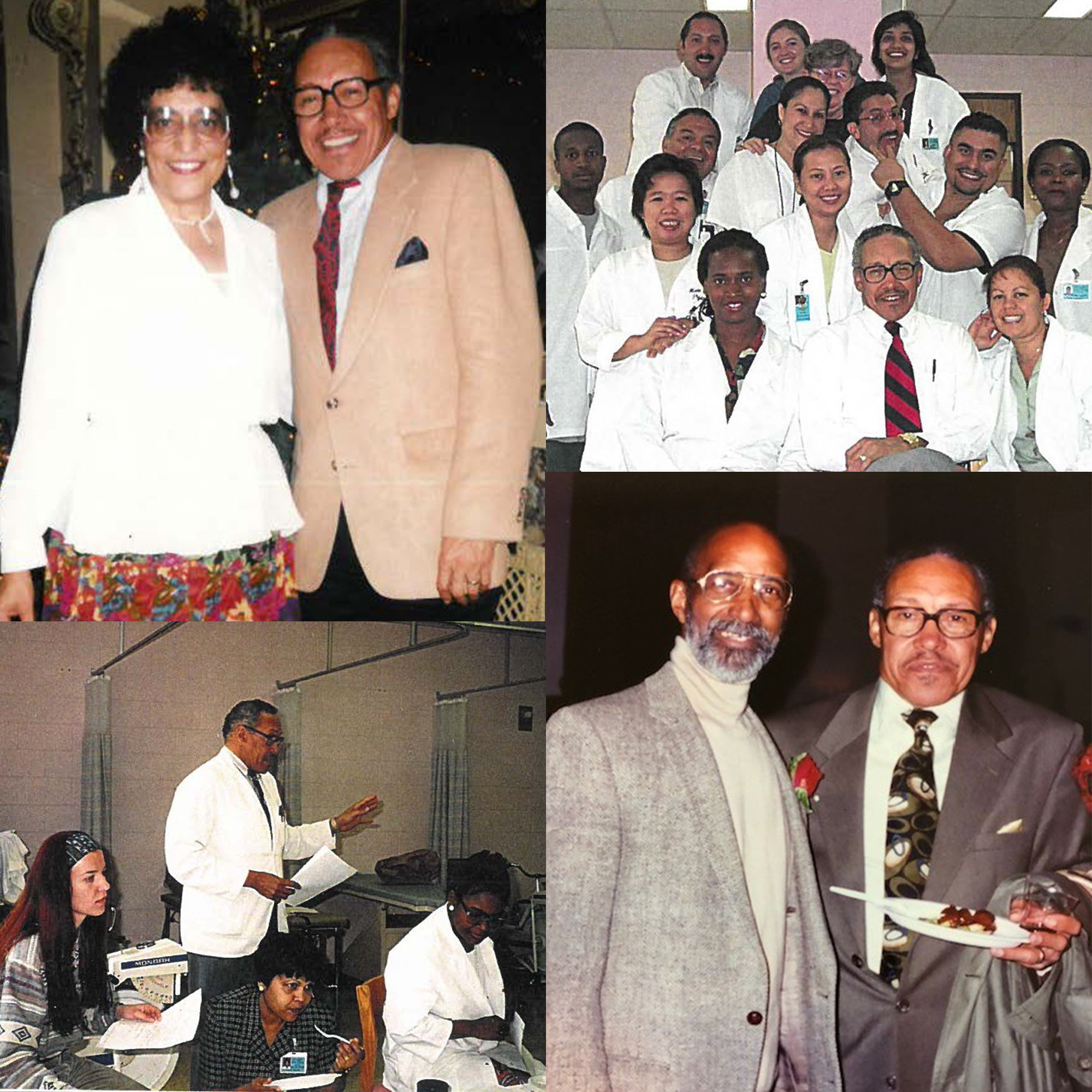 In honor of her husband, the late Wendell G. Venerable, '57 PT CERT, Shirley Venerable has made a generous contribution to physical therapy scholarships at Northwestern University Feinberg School of Medicine.
Her gift expands available scholarship funds for physical therapy students and, separately, adds to the Robert Babbs Jr. PT Diversity Scholarship.
Mr. Venerable had a long and successful career as a physical therapist, culminating with a role as director of Physical Therapy and Rehabilitation at St. Mary Nazareth Hospital.
"Wendell mentored high school students and tried to inspire them to seek careers in physical therapy. He felt that they, too, would be able to rise to a height of great academic accomplishment if they could participate in a PT program. But most of the students felt that tuition would be too much of a financial burden," reflected Mrs. Venerable. "With that in mind, I thought that it would be wonderful to make a donation in his honor and memory to the PT program at Northwestern. He was indebted to the program—the training, knowledge, skills and techniques he learned at Northwestern helped him become an exemplary physical therapist."
Her gift to the Babbs Scholarship also has special meaning: Mr. Venerable and Mr. Babbs were long-time friends who met in the armed forces. In a happy coincidence, both were admitted to Northwestern's physical therapy program. They earned their physical therapy certifications together, and each served as best man in the other's wedding.
DPT student Christina Crawford is this year's recipient of Mrs. Venerable's scholarship gift, as well as the Elizabeth Wood/Dorothy Voss Scholarship.
"My experiences both in and out of the classroom leave me excited to adapt current skills and develop new ones to become a clinician who engages with, encourages, and empowers patients," shared Ms. Crawford. Passionate about combating health disparities, she hopes to pursue a career in travel acute care rehabilitation.
"Thank you for this opportunity and the donations you have made to help support students like me," she said to Mrs. Venerable and the others who have contributed to her physical therapy education.
Make a gift to support physical therapy scholarships.
For more information about supporting physical therapy students, please contact Vic Maurer at victor.maurer@northwestern.edu or 773-709-0739.