Stellings Make Extraordinary Bequest to Future Physicians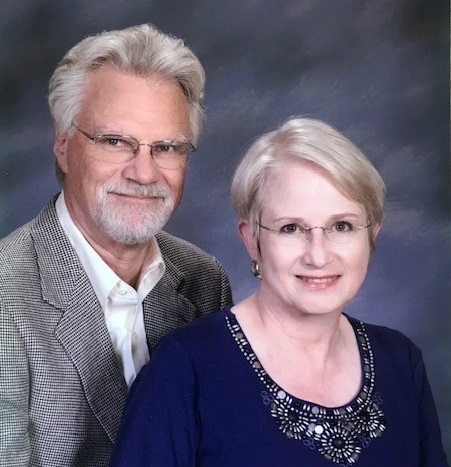 This story was published in the October 2021 issue of The Philanthropist, a newsletter for supporters and friends of Northwestern University Feinberg School of Medicine and Northwestern Memorial Foundation. Read the whole issue here.
Carol Boyer was a serious first-year medical student at Northwestern when she officially met Mike Stelling in the fall of 1967. Focused on her studies, she had declined when a friend tried to fix them up earlier in the term, but when he asked her one day if she liked to dance, she couldn't say no. She agreed to join him at a crowded and noisy party, where they ended up talking all night in the stairway.
The rest, as they say, is history. Spontaneous and warmhearted, Mike helped Carol loosen up and enjoy medical school despite its rigors. They married the week after Mike graduated in the spring of 1971. Over the next 50 years the two were partners on the dance floor and well beyond, supporting each other as job opportunities brought them to Nebraska, Virginia, Kentucky and ultimately Houston, Texas. After retiring from their busy and successful careers as physicians—Carol as a diagnostic radiologist and Mike as a pediatric endocrinologist—they decided to support the Northwestern students who will follow them in the field of medicine.
This spring, the Stellings worked with Northwestern to update and document their estate plans, which include an extraordinarily generous $12 million bequest to establish the Carol B. Stelling, MD and Michael W. Stelling, MD Scholarship Fund at Northwestern University Feinberg School of Medicine.
"We were thrilled to find out that Northwestern had a goal to create an endowment for medical student scholarships," Carol said. "Finishing medical school is stressful enough without being burdened by debt. You're starting a career, maybe a family, and it's important to be able to focus on the people you serve, and the science and learning that is a part of medicine, rather than on money. We hope our gift will have an impact on a few future students and help them become better physicians."
In partnership with forward-thinking donors like the Stellings, Feinberg aims to build an $800 million endowment to provide tuition support to all of its medical students.
"Every year I meet exceptional medical students whose lives are transformed after they receive scholarships, but unfortunately there are still prospective students who we lose because of anticipated debt," said Marianne Green, MD, vice dean for Education and the Raymond H. Curry, MD, Professor and chair of Medical Education. "We are incredibly grateful for the Stellings' inspiring foresight and generosity, which will enable more students to pursue their passions for medicine without the pressures of debilitating debt."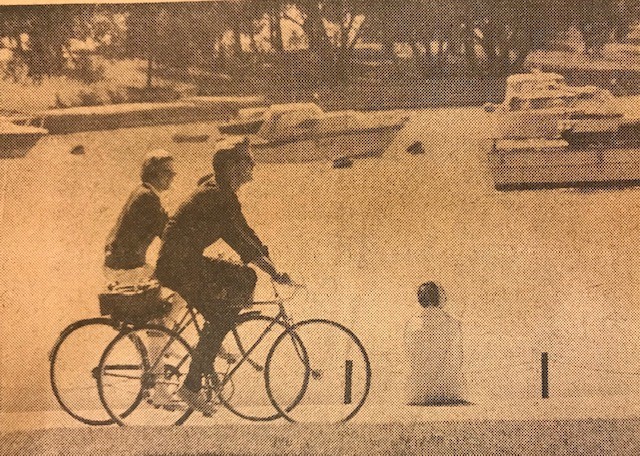 A Word of Advice

It's never too soon to start thinking about estate planning," Carol shared. "Getting something down on paper offered us peace of mind, as you never know what might happen. Then revisit your intent every 10 years. Reviewing our trust recently gave us the opportunity to update the name of 'Northwestern University Medical School,' or 'NUMS' as it was known to many of us alumni, to its current name 'Northwestern University Feinberg School of Medicine' and to direct our bequest to a scholarship fund."
The Stellings focus their philanthropy on education because they believe it opens doors in life. "Education is the reason we are in a position now to be able to give back," explained Carol.
Carol's father was also a physician (in fact, he had to borrow $400 from an older sister to pay his own tuition back in the 1930s), and Carol considers herself lucky to come from a family that valued learning and supported her career aspirations. Mike was the first in his family to graduate from college. He was introduced to the field of medicine while working at a hospital in high school.
After building their foundation at Northwestern, both Mike and Carol went on to enjoy challenging but rewarding careers in academic medicine. At the University of Kentucky, Mike got involved in the pediatric curriculum for medical students and worked in clinics in the city of Lexington and beyond, traveling a couple of times a month to rural Appalachia to treat children with juvenile diabetes. Carol, meanwhile, became a leader in mammography, and was eventually recruited to start a breast cancer screening program at MD Anderson Cancer Center.
Though much has changed in medicine since the Stellings began their training at Northwestern, much remains the same: Students with high ambitions and noble goals to innovate and serve patients come to learn on Chicago's lakefront. They spend hours at the library preparing for exams and worry about their finances. They learn from some of the best mentors in the field, make lifelong friends and sometimes, even find love.
"Northwestern will always be there pushing forward," Carol reflected. She's impressed by the ways that the medical school prioritizes the health and wellbeing of its students and encourages them to explore interests like research and travel. "I'm convinced that Northwestern is on the cutting edge of medical education."
For more information about supporting medical student scholarships, please contact Larry Kuhn at 312-503-1717 or larry-kuhn@northwestern.edu.