A Recent Graduate Shares Her Story and Gratitude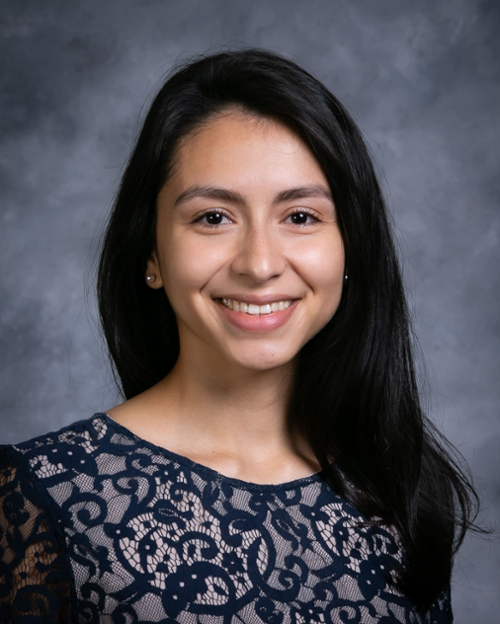 This story was published in the October 2021 issue of The Philanthropist, a newsletter for supporters and friends of Northwestern University Feinberg School of Medicine and Northwestern Memorial Foundation. Read the whole issue here.
Through scholarships and awards, donors have a significant impact on our students and their future careers in medicine. Here, Ana Sofia Moreno-Mesa, '21 MD, recipient of the Neil Stone Award for Professionalism and Compassion in Medicine, expresses her appreciation to those who funded her award, including Northwestern University Trustee Newt Minow and his wife, Jo, and Randy L. Berlin and her late husband, Melvin.
"I was born in Bogotá, Colombia, and immigrated with my family to the United States when I was two years old. When I first began applying to medical schools, I was drawn to Feinberg because of its profile as a premier research institution, its commitment to diversity and its renowned alumni. After interviewing here, it quickly became my top choice, and I was over the moon when I was accepted. However, I had no way to pay for medical school and was wary of committing to hundreds of thousands of dollars of debt. Thankfully, I was accepted into the Army's Health Professions Scholarship Program and commissioned as an officer in the U.S. Army in November 2017.
Along with graduating from medical school without adding to my undergraduate debt, I also will have the honor of serving our nation's bravest men and women. After coming to medical school, I continued my research into clinics servicing underserved communities, focusing my efforts on CommunityHealth-Chicago, the largest free clinic in the nation located here. It has been a wonderful but challenging four years. I am looking forward to a career in family medicine and have fallen in love with the holistic field. This broad practice, which allows physicians to care for entire families through all stages of their lives, engenders a deep trust that is essential to quality primary care and lasting change.
Thank you so much for your generosity in providing this award. Please know that you are not only supporting a Northwestern student, but also an immigrant, a child of the American dream, an underrepresented minority in medicine and a future family medicine physician. I am deeply grateful to you."
For more information about scholarships, please contact Vic Maurer at 312-503-2417 or victor.maurer@northwestern.edu.