McNealys Fund Film Project to Preserve Medical History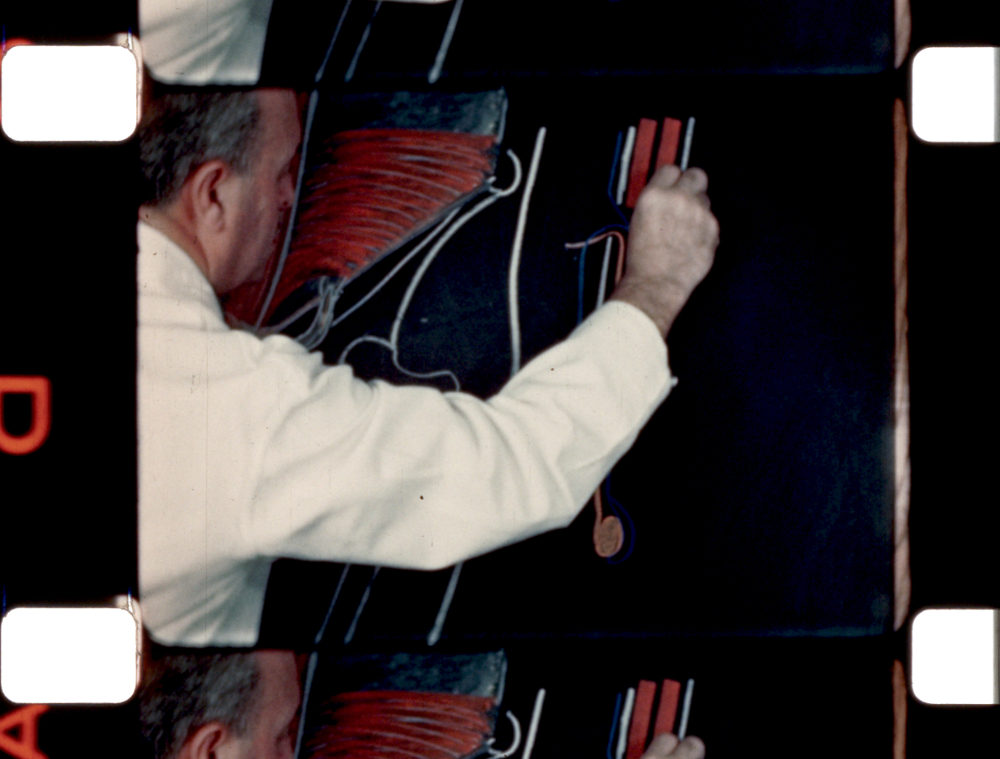 A gift from the McNealy family has enabled the Galter Health Sciences Library & Learning Center at Northwestern University Feinberg School of Medicine to restore teaching films that highlight the evolution of surgical techniques over time and the important role that Northwestern played in the early history of film in medical education.
With the McNealy's grant, Galter Library was able to digitize films spanning from 1942 to 1953, several featuring Raymond McNealy, MD, a leading surgeon in the first half of the 20th century. Dr. McNealy served as chief of Surgery at Wesley Memorial Hospital, one of the medical school's primary teaching hospitals for many years and a predecessor to today's Northwestern Memorial Hospital. He was also president of the medical staff at Cook County Hospital.
Notably, the McNealy project helped Galter Library secure additional funding from the Council on Library and Information Resources (CLIR) to digitize its collection of medical education on film from 1929-1959.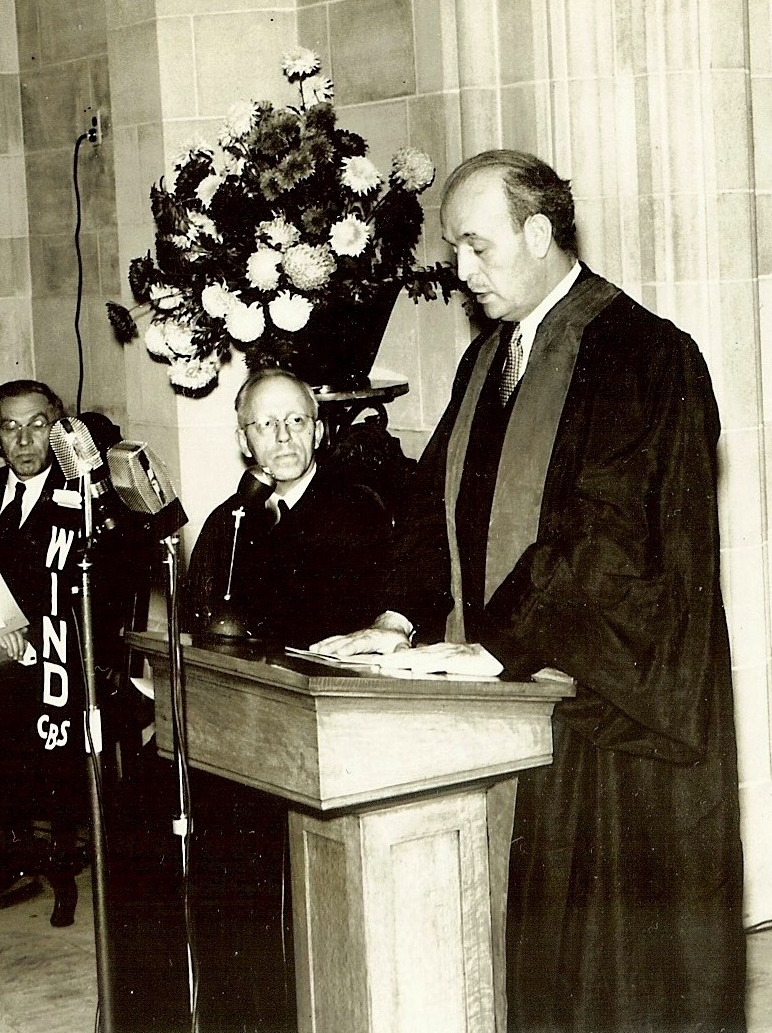 Gifts from donors often serve as seed funding that allow Feinberg physicians, scientists, and educators to explore new ideas and build applications for larger grants from federal institutions like the National Institutes of Health and other organizations. The McNealy's early investment in the surgical films boosted Galter Library's proposal to the CLIR's Recordings at Risk program, which is funded by The Andrew W. Mellon Foundation to support the preservation of rare and unique audio, audiovisual, and other media.
"My hope is that these films, and those with other physicians, will serve as both a record and an encouragement for physicians and historians," shared Roderick McNealy, Dr. McNealy's son. "From a purely selfish perspective, these films make it possible to see my father 'live' again. From a professional perspective, it would be fascinating for current physicians and students to compare medical techniques and thinking over the years. I like to think that this is, in fact, early 'virtual' training."
One film, for example, demonstrates a cardiotomy—an incision made in the heart—to treat a bullet wound to the right ventricle. The instructions call for making an incision through cartilage to get to the heart, an approach that would not be made today because cartilage doesn't heal itself as well as other tissues. At that time, however, it was likely the safest way to perform the surgery, as there were not yet machines to pump and oxygenate blood while the heart is stopped during surgery. Other films show Dr. McNealy explaining how to repair hernias, removing a spleen, and dissecting tumors in the parotid (salivary) glands.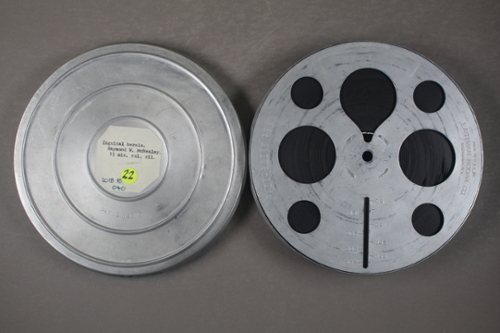 "Preserving and celebrating the heritage of Feinberg School of Medicine and the innovative work of our Feinberg community is one of the most important aspects of our mission at Galter Health Sciences Library," said Kristi Holmes, PhD, director of Galter Library and professor of Preventive Medicine and Medical Education. "Through the McNealy's gift and the Recordings at Risk program, we are now able to preserve and openly share this unique aspect of Northwestern's history as a hub of educational innovation. We are grateful for this support and very much look forward to continued dialogue and scholarship with these materials with others around the world."
"Galter's collection of 16mm films, once digitized, will be one of the very few medical motion picture collections available online and will offer scholars a rare look at medical filmmaking, educational film, medical imagery, midcentury medical education, and more," shared Katie Lattal, special collections librarian at Galter Library. "By preserving the films that instructed thousands of physicians, we can better understand their research, academic careers, and viewpoints, and how those compare to other generations. I am so grateful to Rod McNealy for his interest in these films, help kick-starting this project, and overall enthusiasm for this work."
Patrons of Galter Library will be able to access the digitized films online by the end of the year.
Make a gift to support the Galter Health Sciences Library & Learning Center.
For more information about supporting the Feinberg School of Medicine, please contact Vic Maurer at victor.maurer@northwestern.edu or 773-709-0739.