Investiture Ceremony Honors Group of the Medical School's Most Accomplished Faculty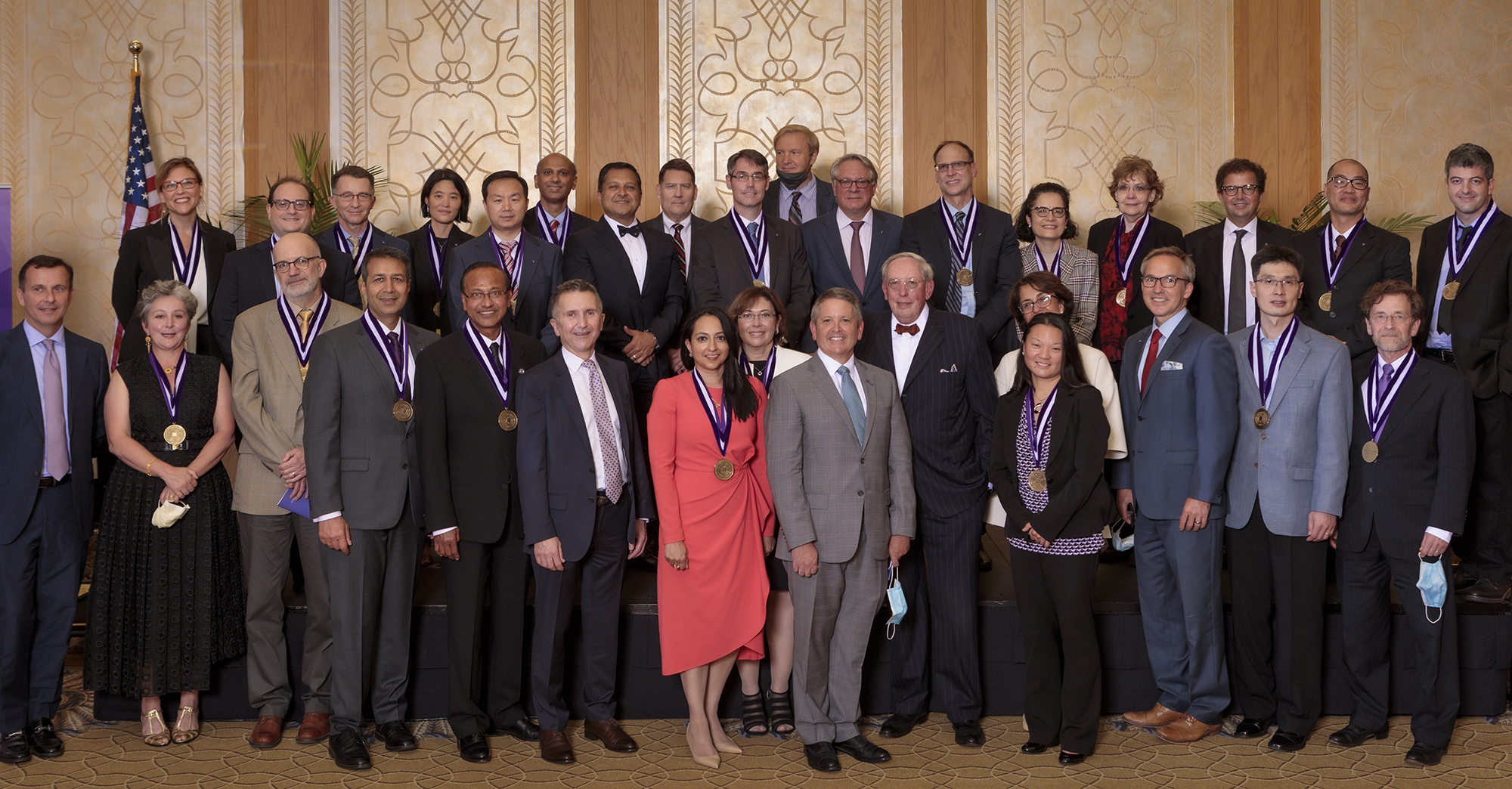 On September 20, 2021, Northwestern University Feinberg School of Medicine celebrated 23 faculty recently appointed with endowed professorships during a group investiture ceremony at The Peninsula Hotel in downtown Chicago. 
Professorships represent the highest honor a university can bestow upon its faculty. These academic accolades help Feinberg recognize its most distinguished and productive physicians and scientists and continue to recruit and retain leaders in medicine. The medical school currently has more than 200 endowed professorship positions.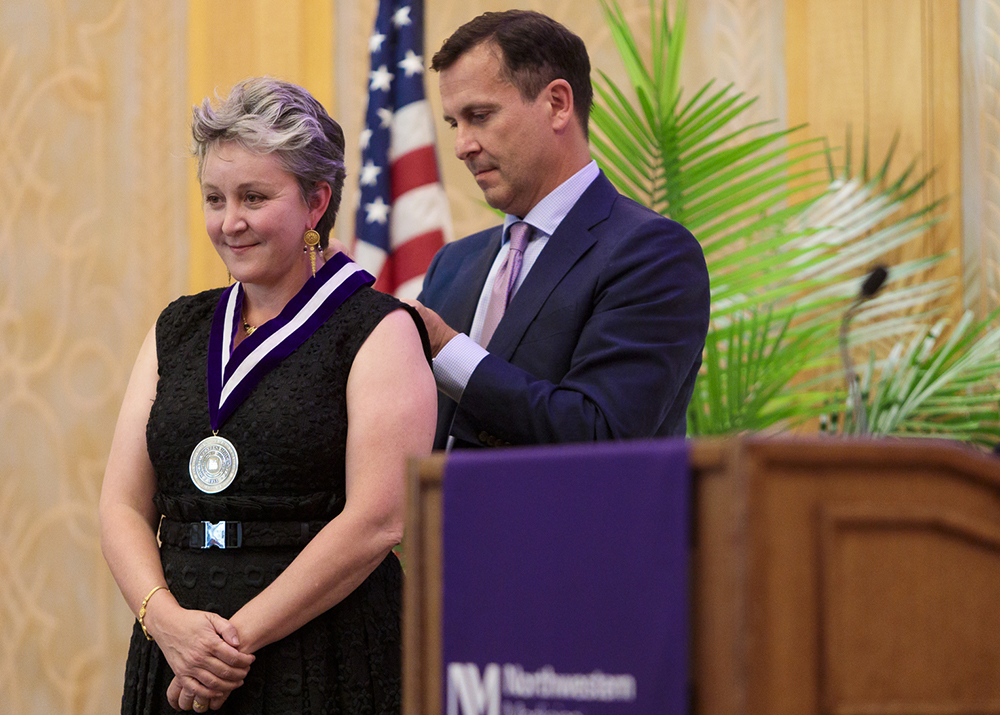 "At Feinberg, our faculty are the single most important resource for advancing the medical school's research, education, and clinical service," said Eric G. Neilson, MD, vice president for Medical Affairs and Lewis Landsberg Dean during his opening remarks. "Our shared success depends on the intellectual environment created by a superb and committed faculty. For this reason, the creation of named and endowed professorships at the medical school is enormously important."
Among the recently named professors are two department chairs, Hasan B. Alam, MD, the Loyal and Edith Davis Professor of Surgery, and Luisa Iruela-Arispe, PhD, the Stephen Walter Ranson Professor of Cell Biology, and faculty across 11 departments.
All of the medical school's 23 new professorships were created from donor funds. Endowments established by committed philanthropists create reliable, long-term support for faculty to initiate pioneering research, develop stronger teaching programs, invest in new technologies, and maintain laboratories and other physical assets.
"Thanks to generous medical school donors who support endowed professorships, our numbers continue to grow, aiding us in our endeavors to double Feinberg's research enterprise and continue our trajectory to the very top of academic medicine," Dean Neilson said.
Several of faculty members honored at the event were appointed to their professorships in late 2019 and 2020, but their celebrations were put on hold due to the COVID-19 pandemic. Safety precautions, including masking and vaccine requirements, were in place for the event.