Gifts to Institute for Global Health Support Northwestern's Response to Pandemics at Home and Worldwide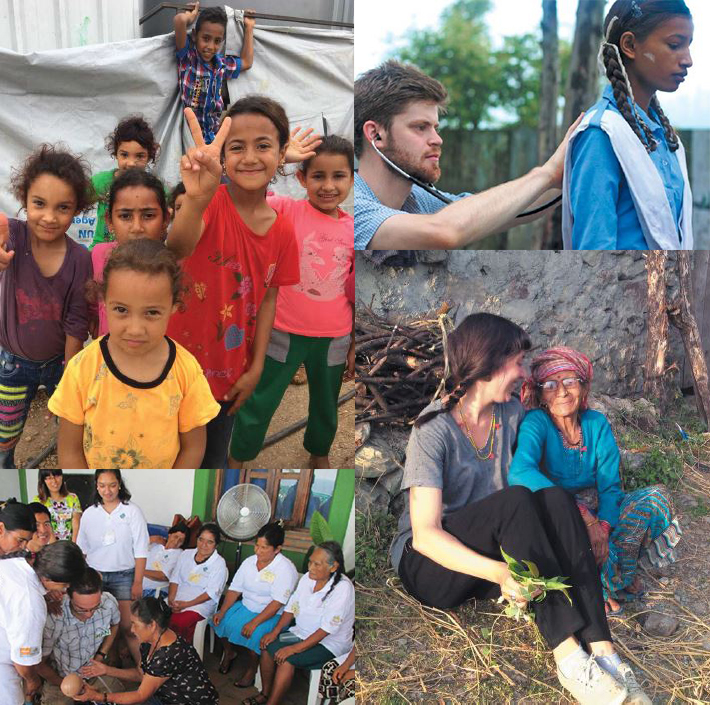 This story was published in the March 2021 issue of The Philanthropist, a newsletter for supporters and friends of Northwestern University Feinberg School of Medicine. Read the whole issue here.
In early 2020, as the coronavirus began to spread to every corner of the world, the leadership at Feinberg's Institute for Global Health knew they needed to pivot all of their efforts to combating the pandemic.
The relentless work that followed took center stage at the 13th Annual Institute for Global Health/Global Health Initiative (GHI) Event, presented virtually in November. Attendees heard from Northwestern scientists who defined the structural biology of COVID-19; infectious disease experts studying its mutations in Chicago and Nigeria; engineers designing faster, more sensitive COVID-19 tests; geneticists developing better antibody screening; and others working hard to bring advancements like these to people living in low-resource countries where the pandemic has exacerbated existing health inequalities.
"It remains a disappointing and dangerous reality that more than half the world's population of nearly 8 billion people today still has poor access to basic and essential healthcare," said Robert J. Havey, MD, founder of the GHI and deputy director of the institute.
Thanks in large part to donor support, the institute has funded projects that empower Northwestern faculty and their colleagues across the world to help change this reality in the COVID-19 era.
Some are measuring exposure to infection among healthcare workers in Tanzania and Nigeria, while others build wearable devices that monitor vital signs and detect the virus earlier in essential workers. One project has provided personal protective equipment to the drivers who transport test samples from remote villages to central laboratories. Another launched a public health campaign to educate people in Liberia about COVID-19 and the precautions people need to take to protect themselves.
And at home at Northwestern, a network of collaborators is focusing on the safety and efficacy of COVID-19 vaccines.
Preventing the Next Pandemic
Institute for Global Health executive director Robert Murphy, MD, '81 '84 GME, began his career in infectious diseases during the HIV/AIDS epidemic. Over the years, he has been in the trenches of Ebola, SARS and other pandemics. More recently, he's taken on an important role informing the public about COVID-19, appearing on WGN Morning News every weekday to do so.
In honor of Dr. Murphy, the John R. Flanagan Charitable Foundation has made a five-year, $3 million commitment to establish the Dr. Robert L. Murphy Professorship in Emerging Infectious Disease. It's the largest gift made to the institute since its establishment in the spring of 2019.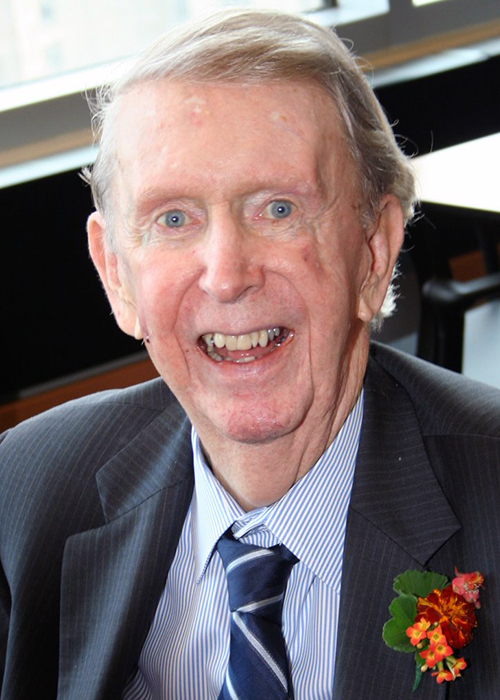 The new professorship celebrates the decades-long relationship between Dr. Murphy and the late John Flanagan, a 1958 graduate of Northwestern's Kellogg School of Management and one of the university's most loyal benefactors over more than 40 years. When filled, the professorship will fund the research priorities of a faculty member in the institute's Center for Global Communicable and Emerging Infectious Diseases.
"The John R. Flanagan Charitable Foundation is privileged to make this gift in celebration of John's life, his commitment to Northwestern Medicine and his personal relationship with Dr. Murphy," said John Boyle, '11 MD, a member of the foundation's board. "In 2020 and beyond, the work of the Center for Global Communicable and Emerging Infectious Diseases is of critical importance and we couldn't feel better about making this gift at this time."
"One of the institute's core missions is to prevent the next pandemic," said Dr. Murphy, the John Philip Phair Professor of Infectious Diseases. "That's why we are very fortunate and so grateful to receive funding from the Flanagan Foundation for a full-time position in molecular epidemiology. The person ultimately filling this role will help us study how viruses like COVID-19 transmit and how to stop them."
Challenges Beyond COVID
The institute's leadership has stressed that COVID-19 is not the only global health issue that needs attention today. Heart disease, diabetes, cancer and neurodegenerative diseases disproportionately affect people in low- and middle-income countries. HIV, tuberculosis and malaria are still out of control.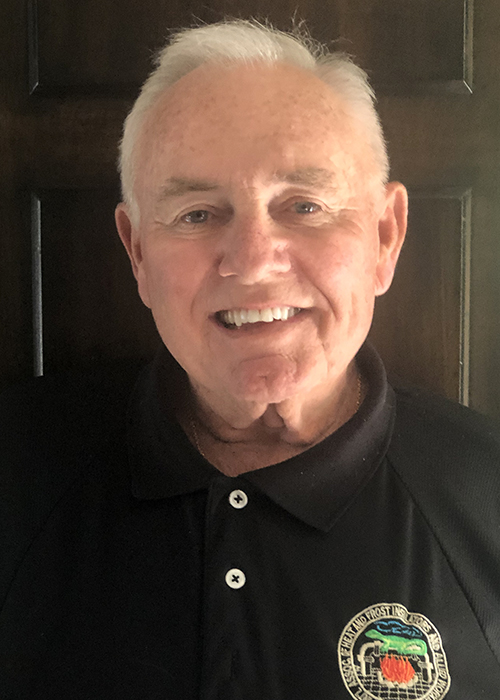 Aware of these ongoing needs, Terry Lynch has loyally supported global health at Northwestern since 2008, shortly after Dr. Havey started the Global Health Initiative to send medical students, residents and faculty to underserved countries to provide care and conduct research.
"Dr. Havey is a humble, talented, giving and compassionate physician, who is there for his patients 24/7," shared Mr. Lynch, who spent his career defending members of Chicago's Asbestos Workers Union and their families. Dr. Havey has been a trusted physician to Mr. Lynch and his family, as well as many friends and union members over the years. "He is truly an unsung hero, who has dedicated his life to making the world a better place for all of us."
A Holistic Approach to Global Health

While infectious diseases are a vital focus for the institute right now, the field of global health touches many areas of medicine. Northwestern's Institute for Global Health has experts across disciplines pursuing research, training and outreach within five centers:

Global Cardiovascular Health
Global Communicable and Emerging Infectious Diseases
Global Health Education
Global Oncology
Global Surgery
The Institute for Global Health hopes to raise $75 million to fully fund its efforts.
"In the United States, it all starts with philanthropy," Dr. Murphy explained. "We can get lower-level grants from the government, but we can't grow to the next level—make even greater contributions to health worldwide—without a significant philanthropic effort. I am extremely grateful to all of our supporters, who have become such crucial partners."
"We wouldn't be sitting here today without philanthropy," Dr. Havey agreed. "We're accomplishing great things because generous donors believe in the importance of our work."
For more information about supporting global health, please contact Jenn Burke at 312-503-4635 or jennifer-burke@northwestern.edu.