Scholarship for Future Neurosurgeons Honors Beloved Wife, Mother and Friend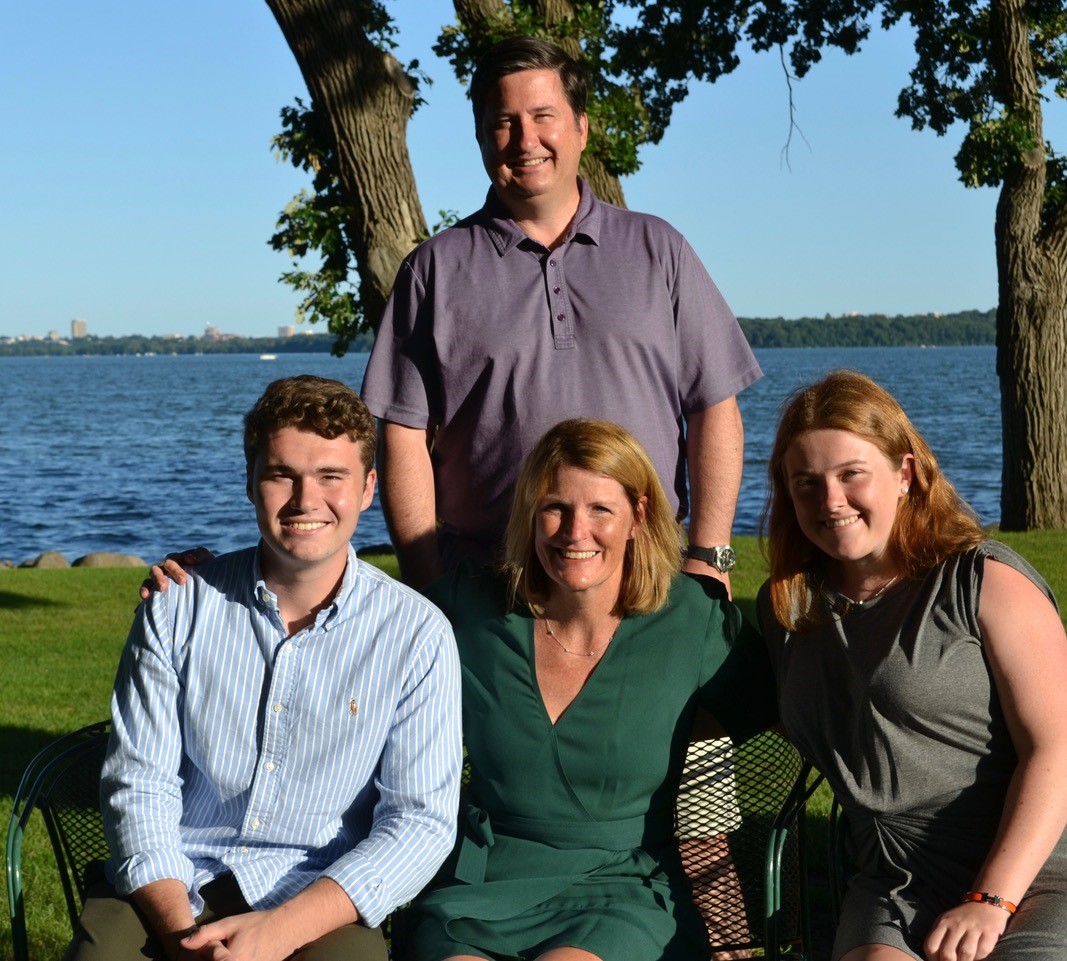 This story was published in the March 2021 issue of The Philanthropist, a newsletter for supporters and friends of Northwestern University Feinberg School of Medicine. Read the whole issue here.
Vince Cozzi and Maureen Rogan had supported the Northwestern Medicine Lou and Jean Malnati Brain Tumor Institute of the Robert H. Lurie Comprehensive Cancer Center of Northwestern University for many years when the unthinkable happened: In August 2018, Maureen was diagnosed with glioblastoma, one of the most aggressive malignant brain cancers. Over the next 16 months, she underwent three surgeries for two tumors, chemotherapy, radiation and multiple recoveries at Northwestern Memorial Hospital and Shirley Ryan AbilityLab. The disease progressed despite these valiant efforts, and Maureen passed away in December 2019 at age 54.
For Ms. Rogan's memorial, her family asked loved ones to consider a donation to the Malnati Brain Tumor Institute, a top neuro-oncology program in the U.S. More than 100 kind friends, family members and colleagues collectively contributed $25,000 to the cause. Overwhelmed by the generosity, Mr. Cozzi and his children pledged to donate an additional $75,000 in memory of their wife and mother, to establish and endow a permanent scholarship for a fourth-year Feinberg medical student pursuing a residency in neurosurgery.
"Maureen received amazing care during her many extended stays at Northwestern from the doctors, nurses and other members of the team supporting her," said Mr. Cozzi. "One of the most comforting aspects was the consistent presence of the neurosurgery residents, who got to know her personally and were always available for our questions or concerns."
One of the most challenging medical specialties, neurosurgery requires a grueling seven-year residency.
"We are humbled that the Cozzi family has chosen to honor Maureen's life with this marvelous gift to future leaders in neurosurgery. They will carry on her legacy as they care for future patients with skill and compassion," said Maciej Lesniak, MD, chair and the Michael J. Marchese Professor of Neurosurgery.
The scholarship will be a lasting tribute to Ms. Rogan and what she meant to her husband, her children and so many others.
"Maureen was a generous friend and a dedicated mom. She was an avid runner, who ran the Chicago Marathon, and she loved to travel, both domestically and internationally. She had studied in both the UK and Greece," shared Mr. Cozzi, a real estate investment executive in Chicago. He and Ms. Rogan's son, Aidan, is a recent college graduate working as a capital markets analyst, and their daughter, Cameron, is a sophomore at Northwestern University following a pre-med track.
Thankful for Our Residents
The Cozzi family's gift is inspired by three fourth-year residents who helped care for Ms. Rogan throughout her treatment. "We were so thankful for their dedication and detailed knowledge of Maureen's case and needs, and wanted to show appreciation to them by helping to support the next generation of neurosurgery residents," shared Mr. Cozzi.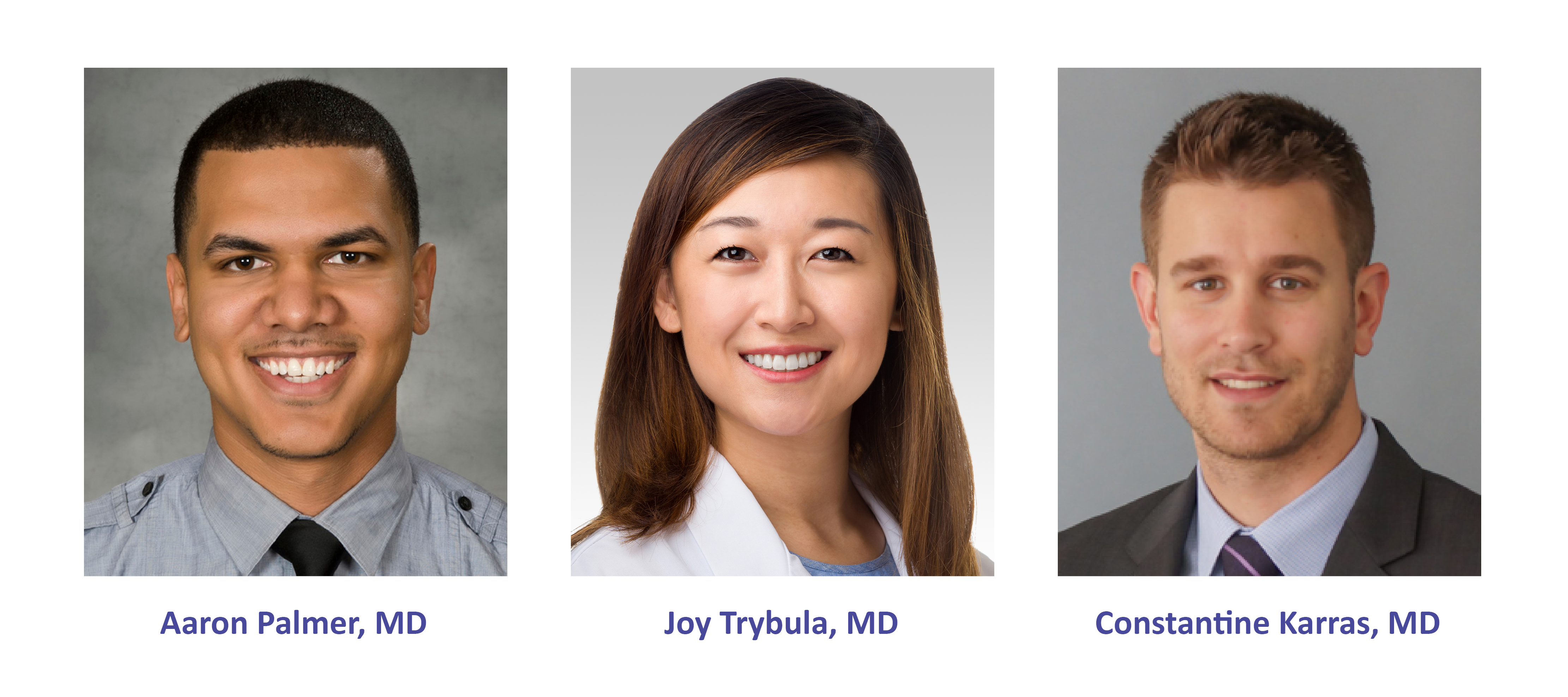 "Dr. Palmer was the first neurosurgeon we met, and he really helped us understand what Maureen was facing. He was also there 16 months later, when she was discharged to home and hospice care."
"Dr. Trybula seemed to live in the hospital. I can't remember many days when we didn't see her, even though I know she was raising a young family of her own at home. Her calm, detailed manner helped us immensely through the many phases of Maureen's care."
"Dr. Karras was a patient, thorough source of information who always took time to answer questions and consider options for Maureen's care. He even came to visit her during one of her rehab stays down the street at Shirley Ryan AbilityLab."
For more information about supporting cancer research, education and training, please contact Nicole Langert at 312-503-1656 or nicole.langert@northwestern.edu.